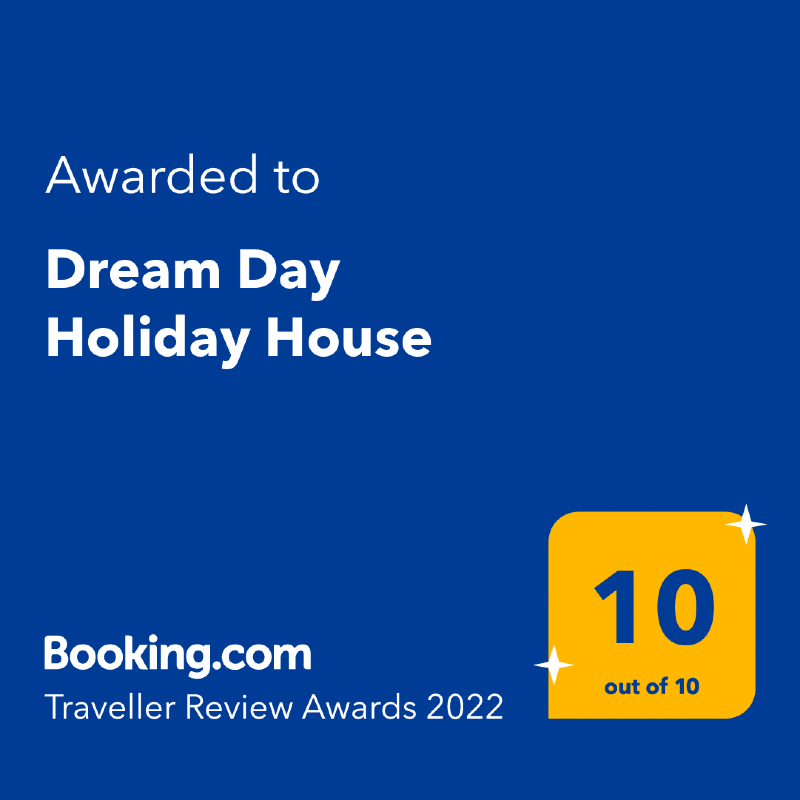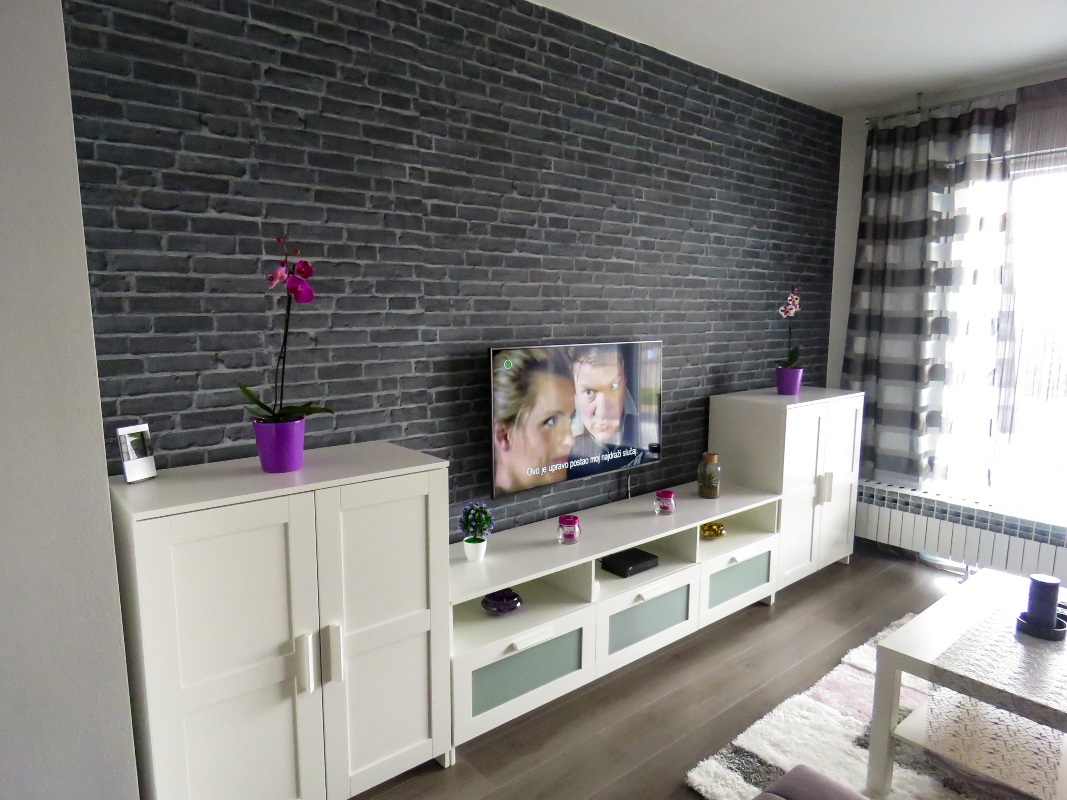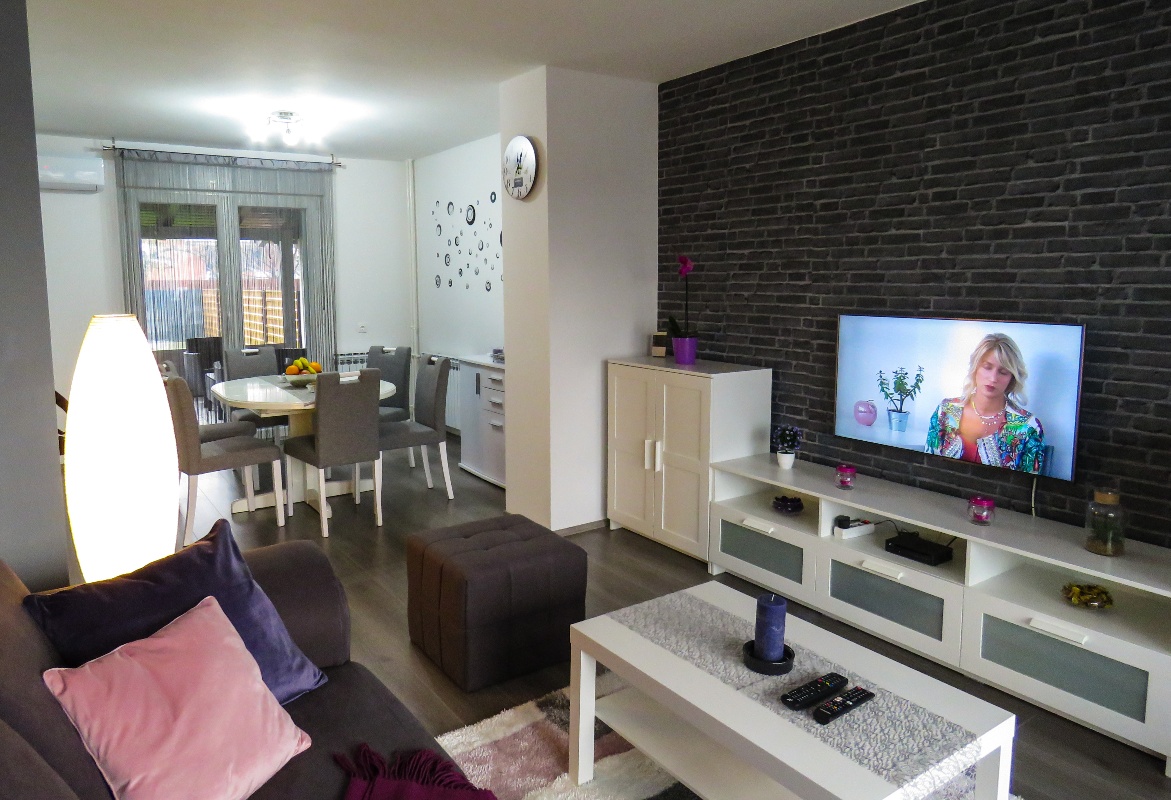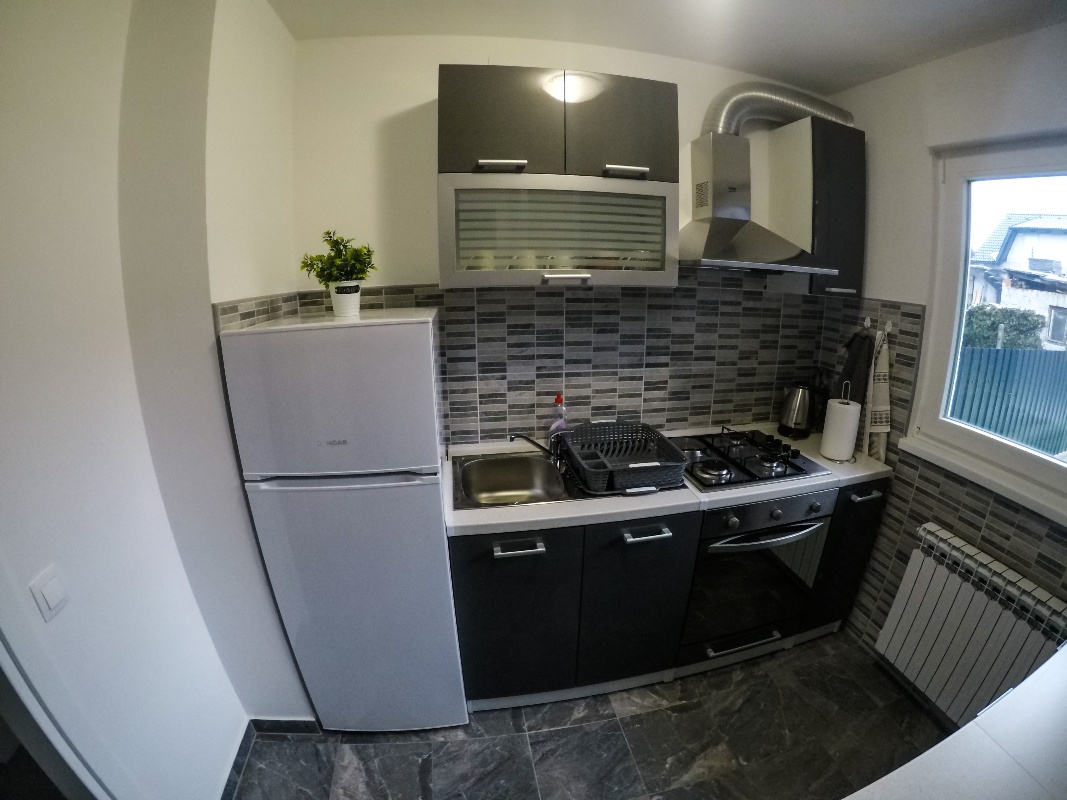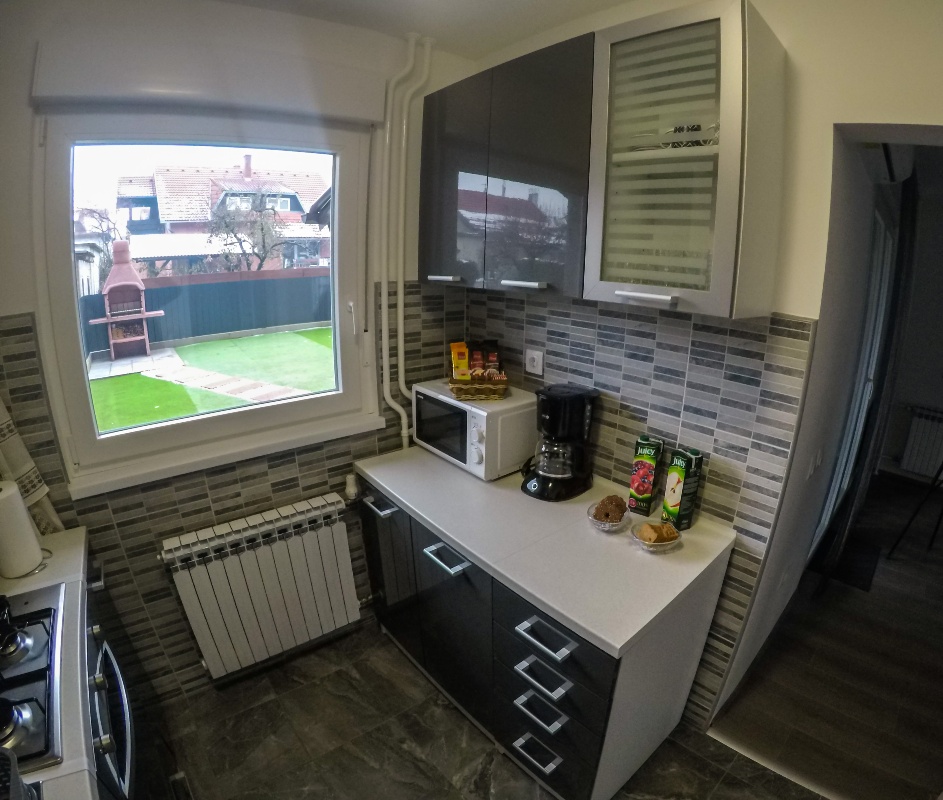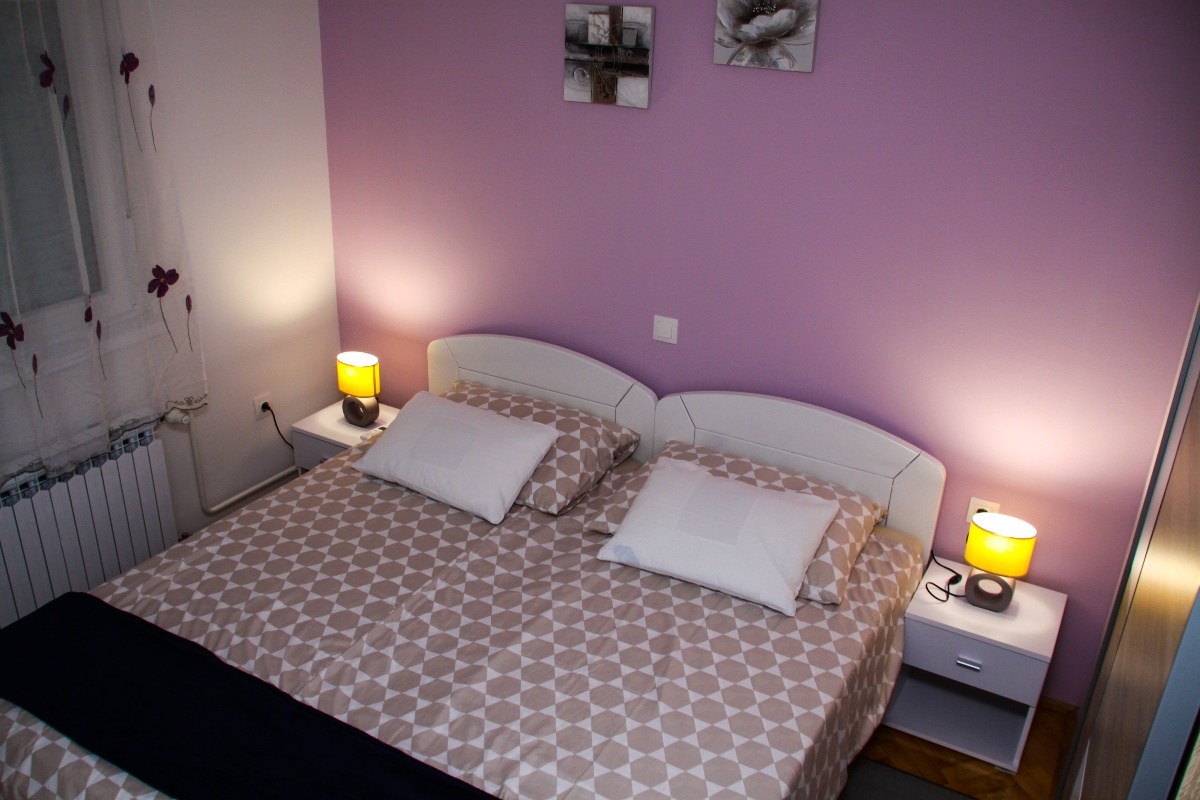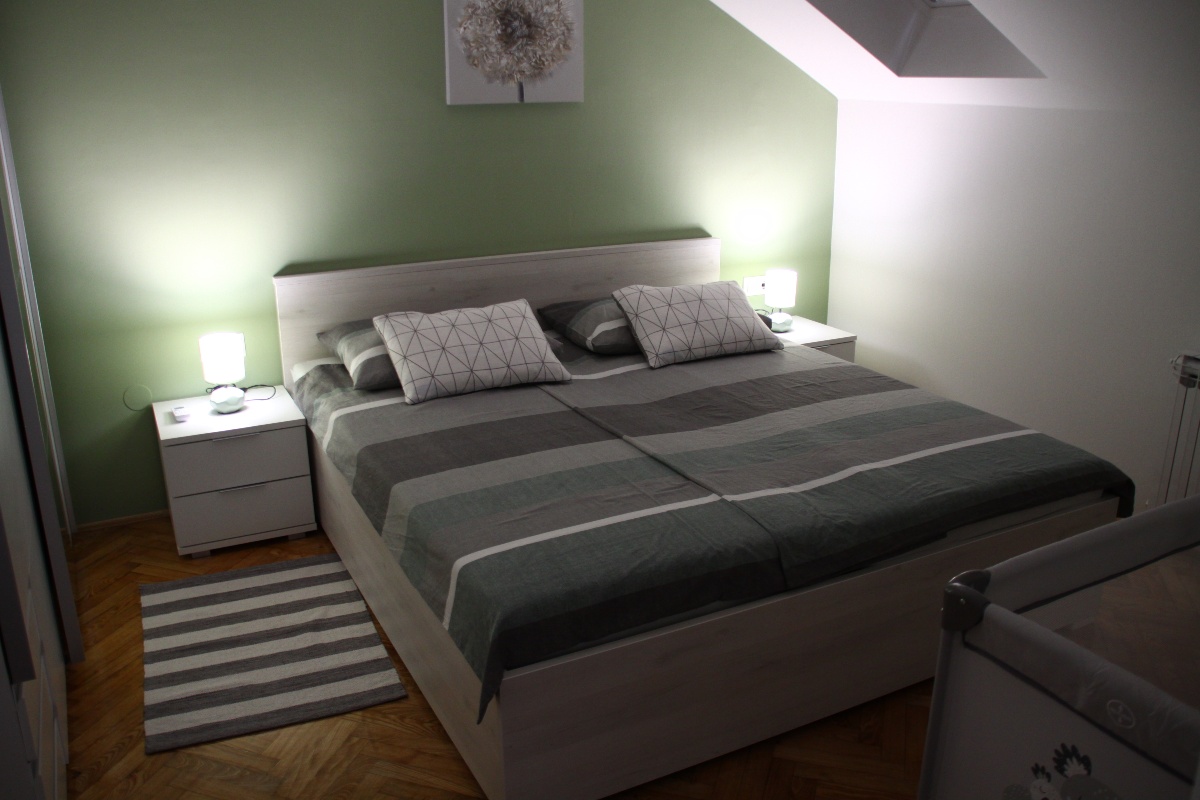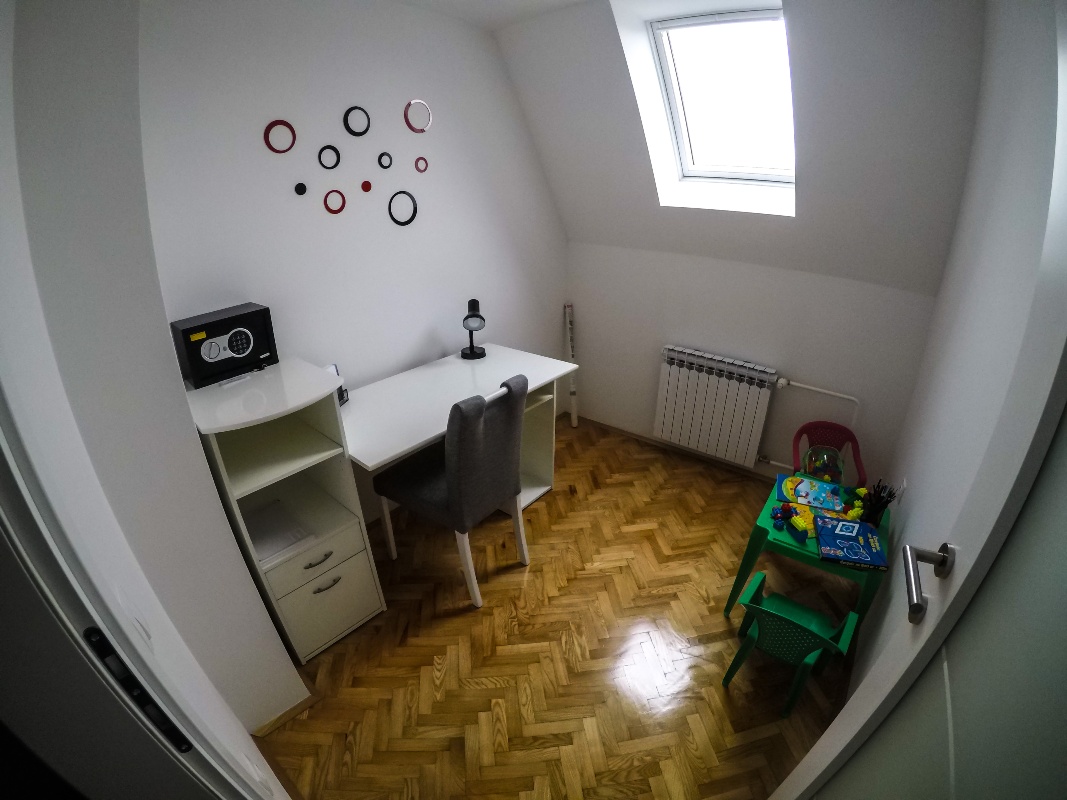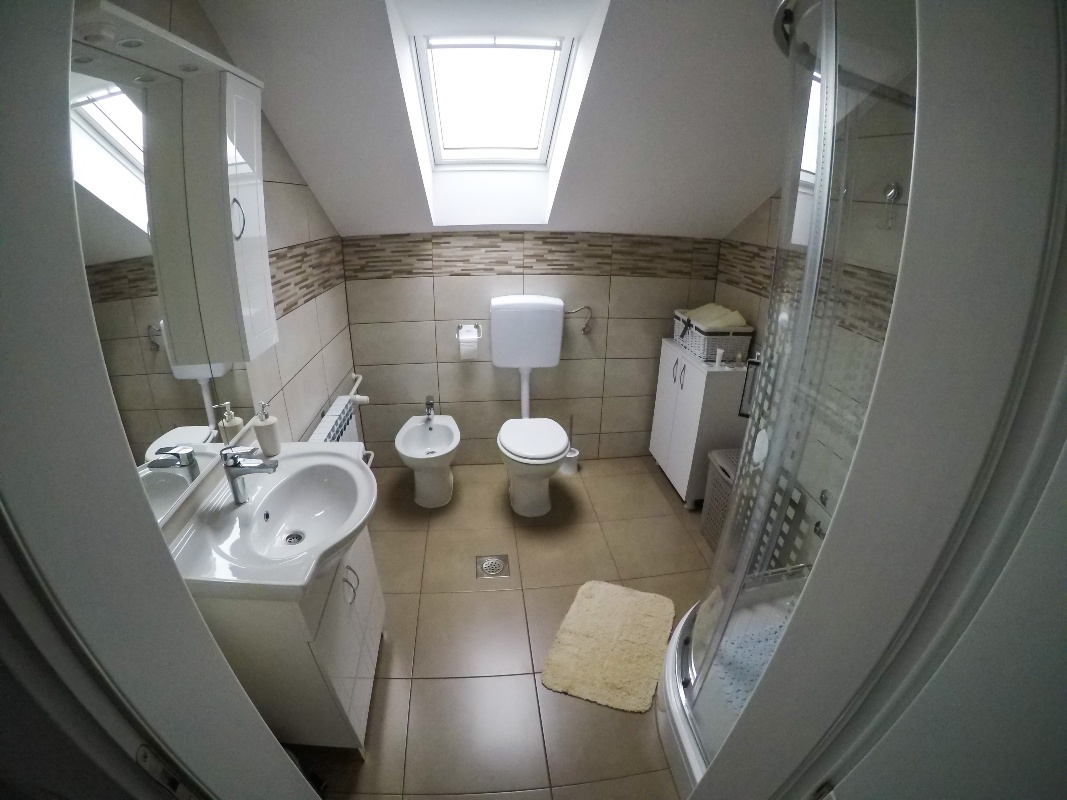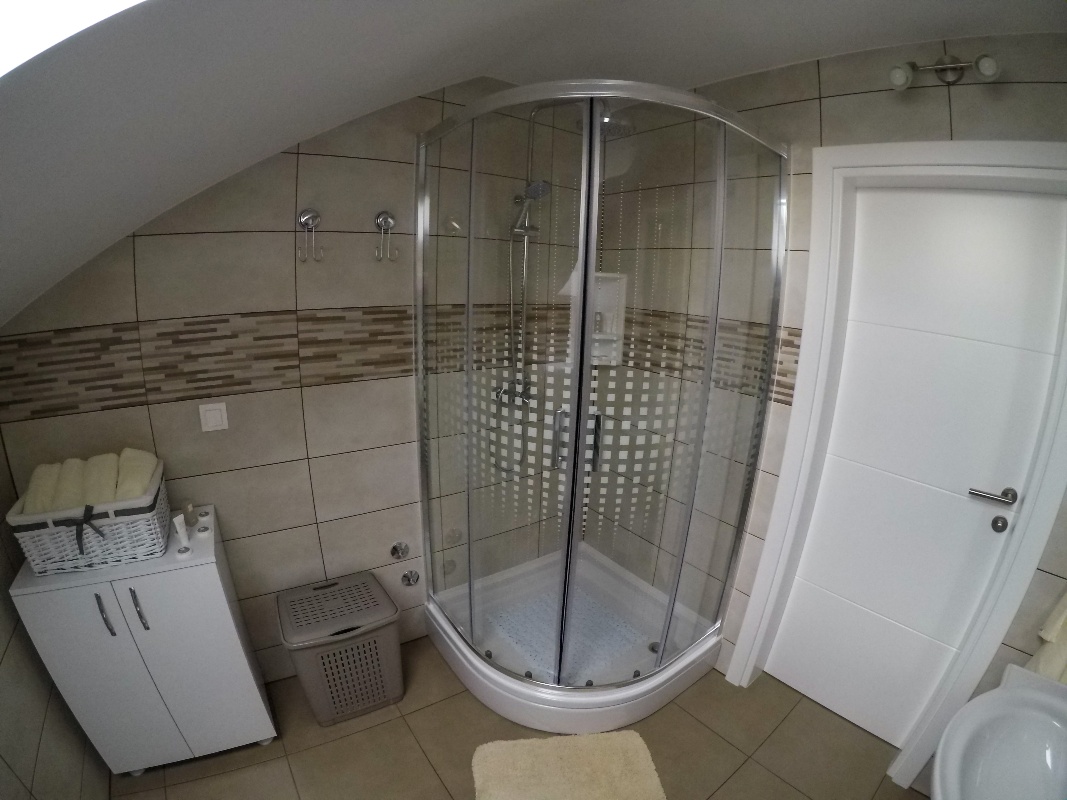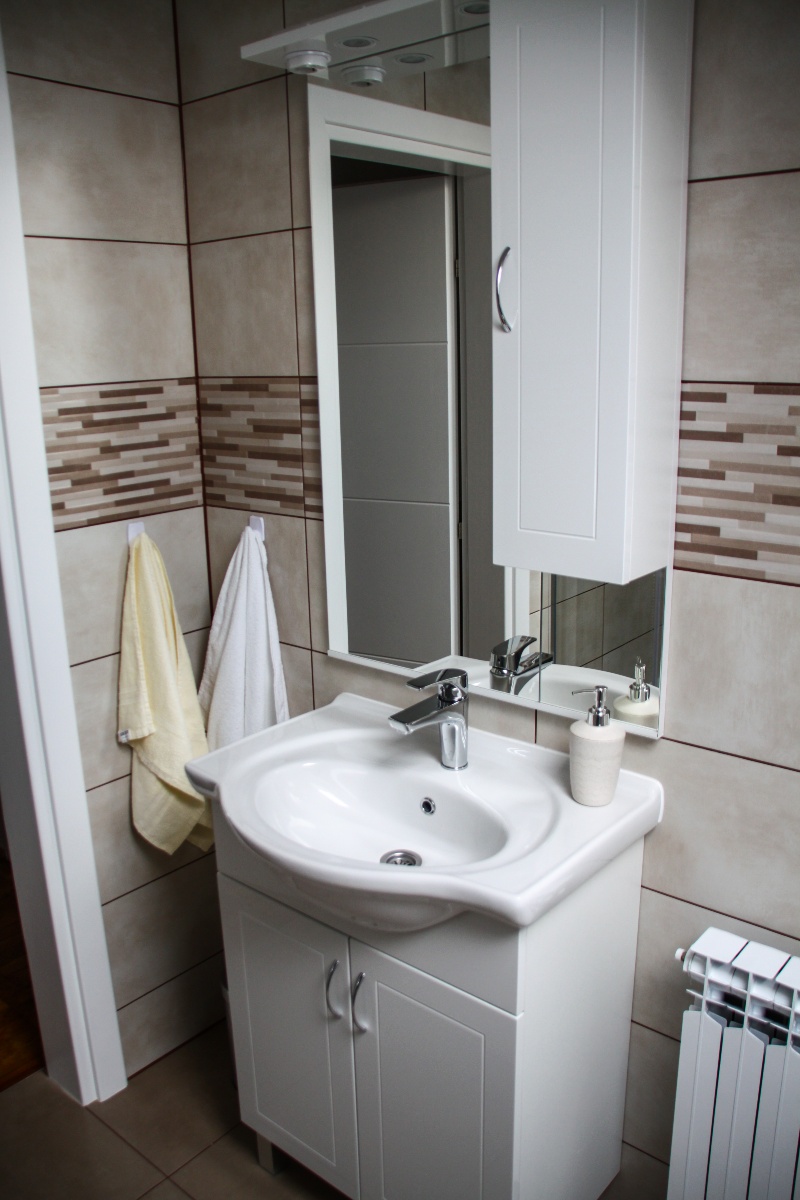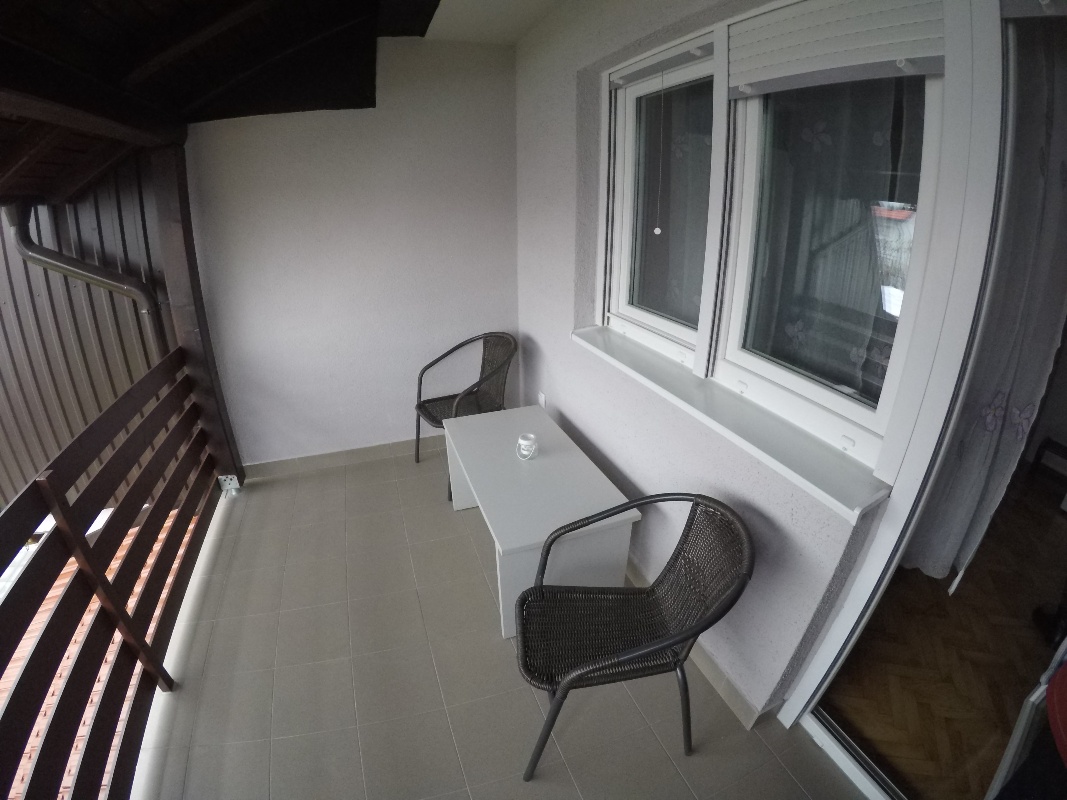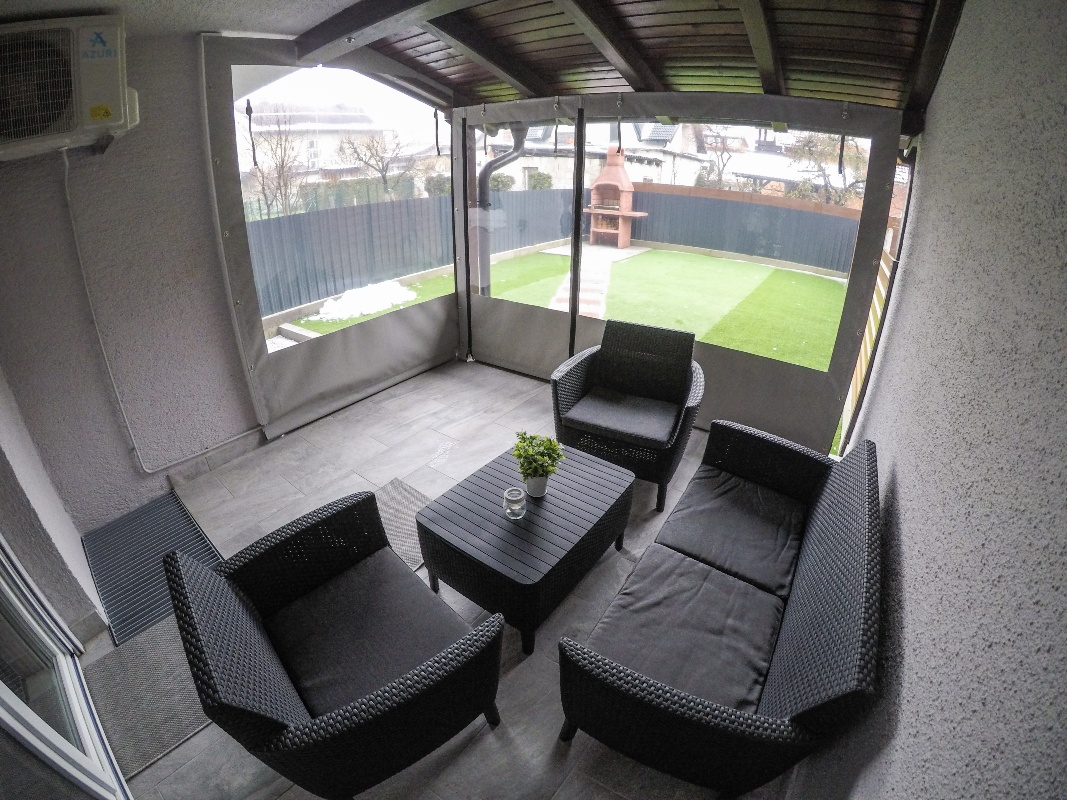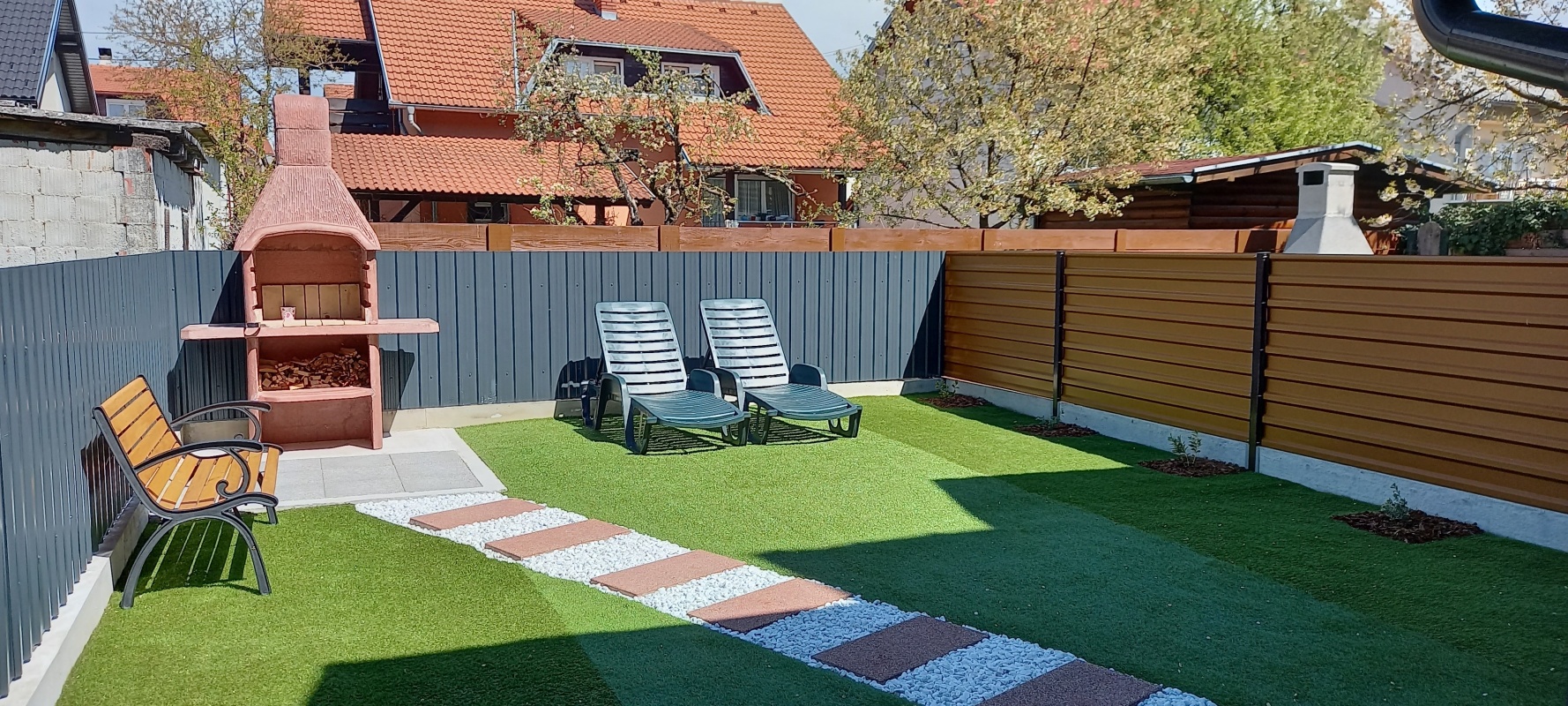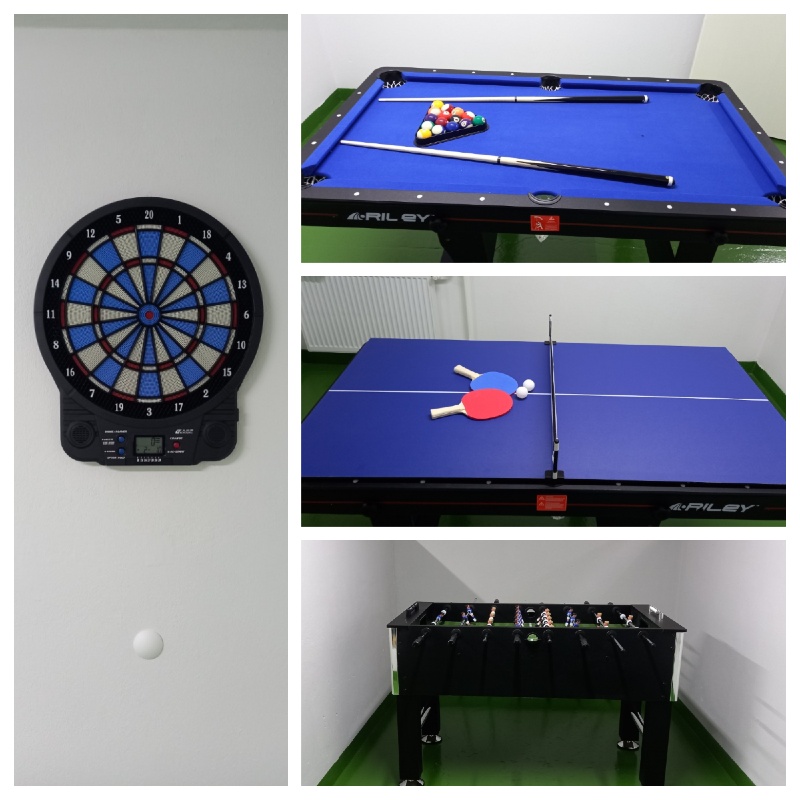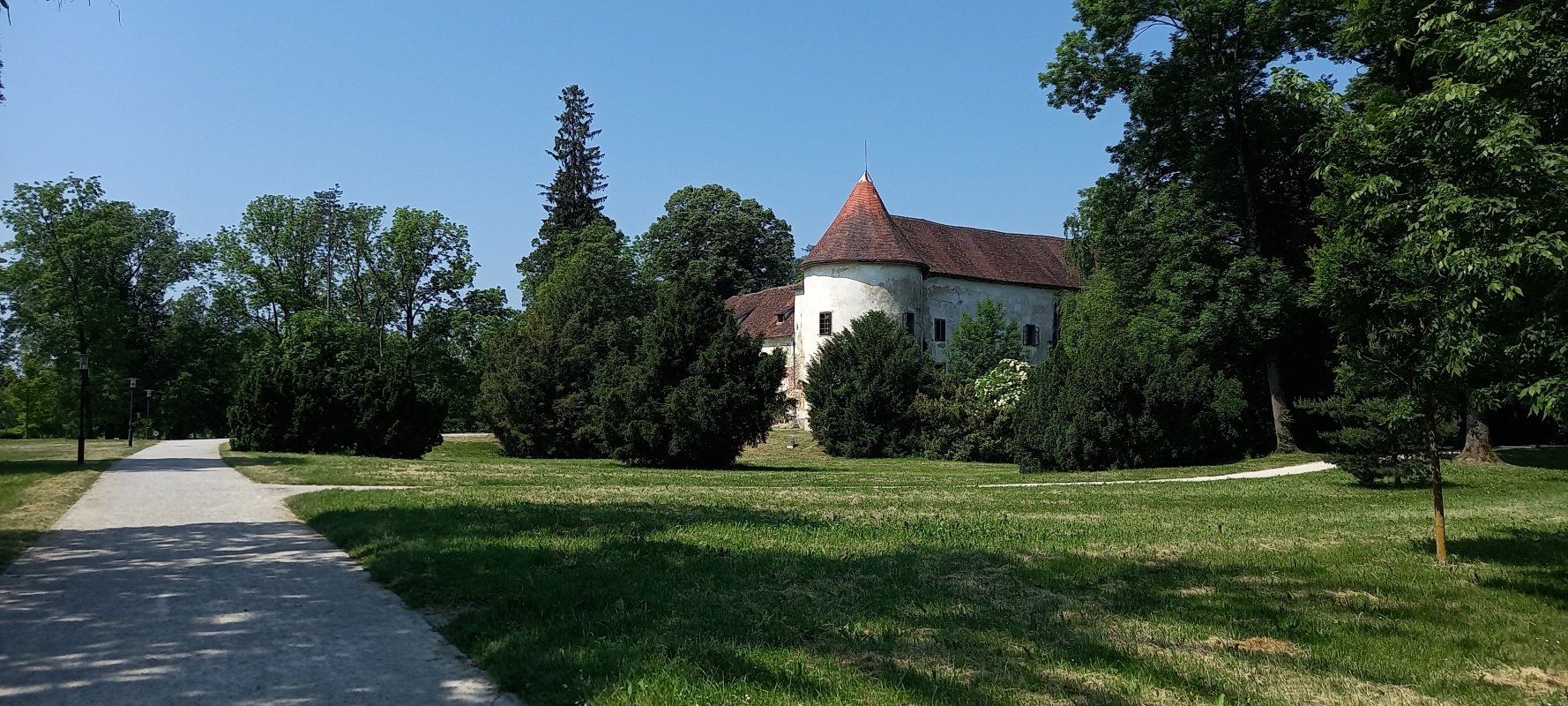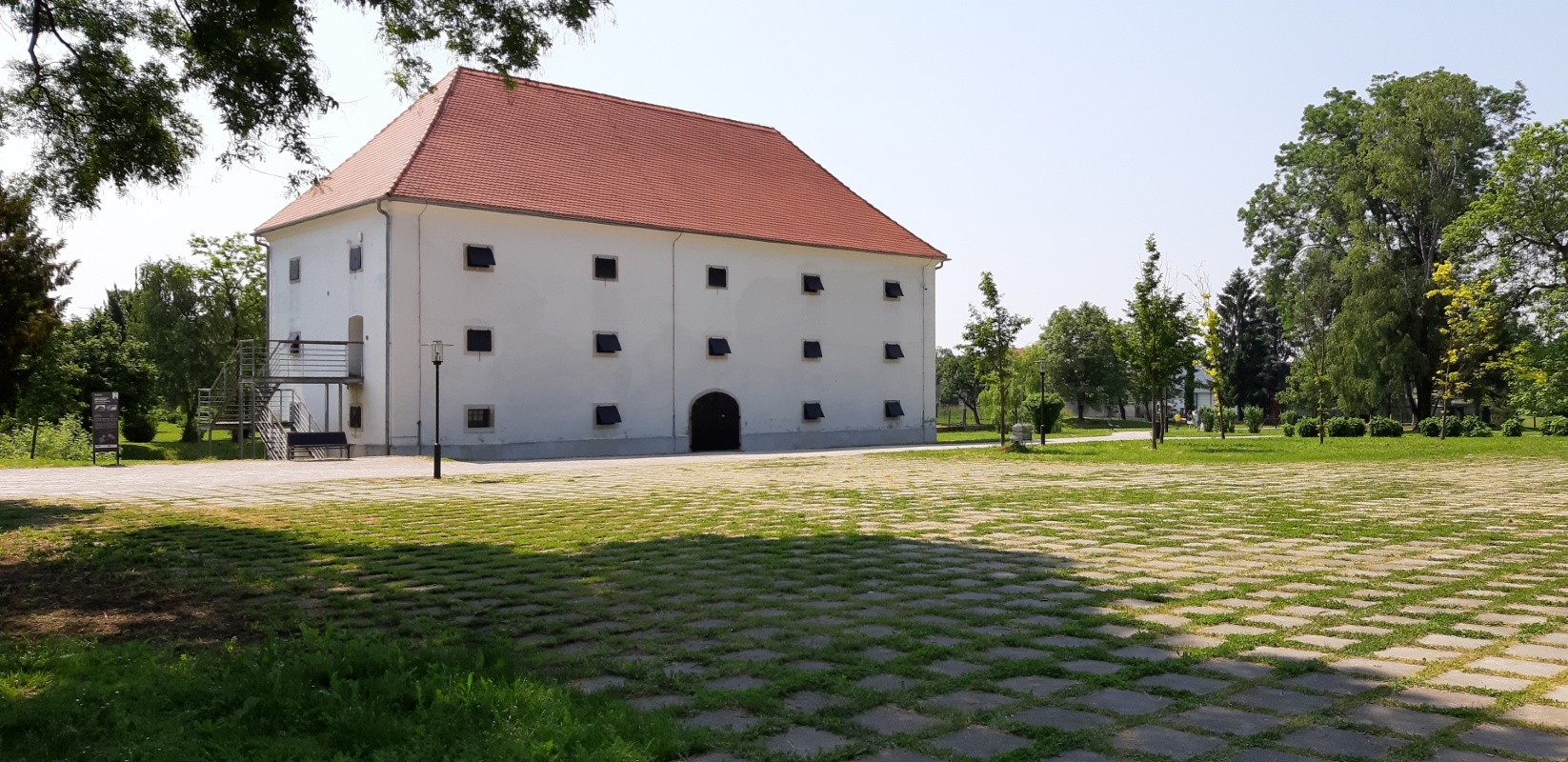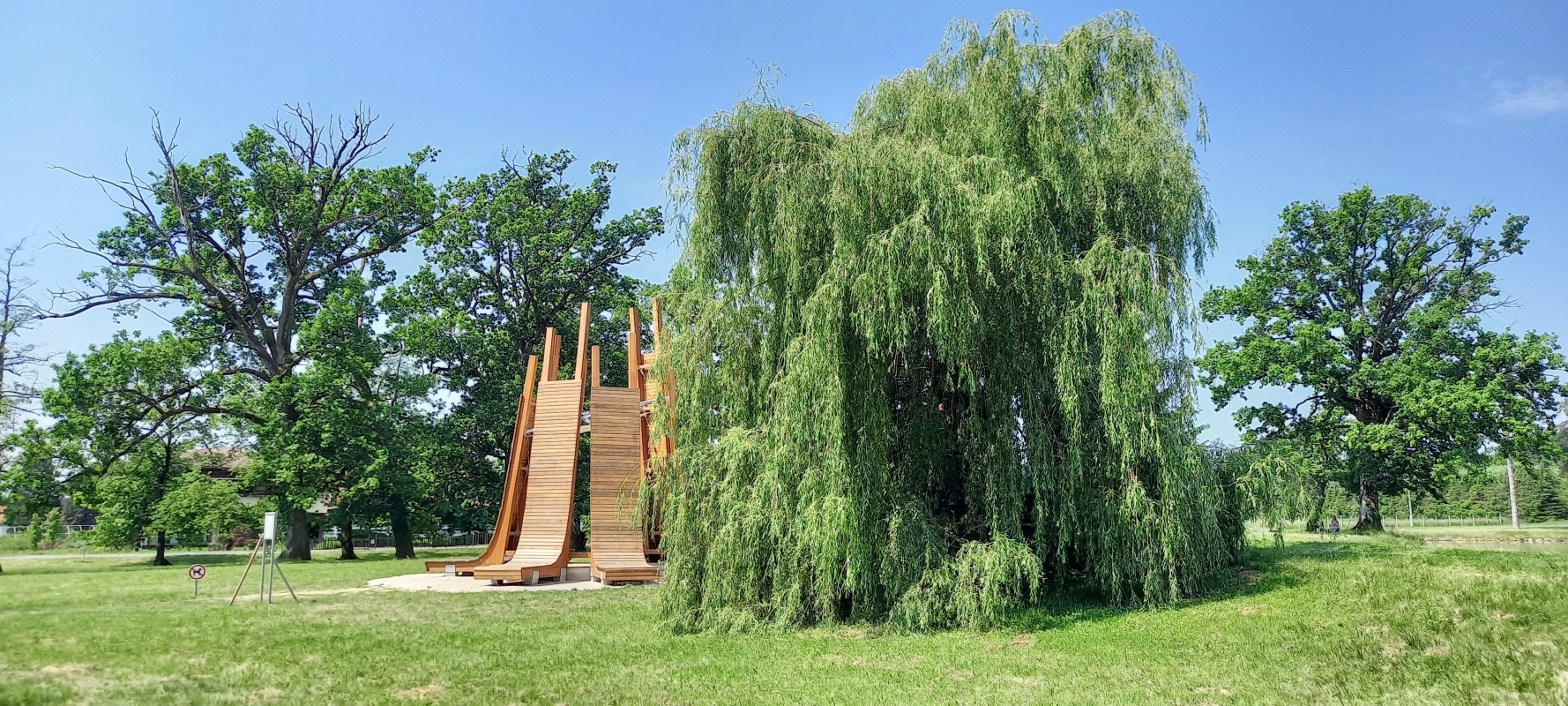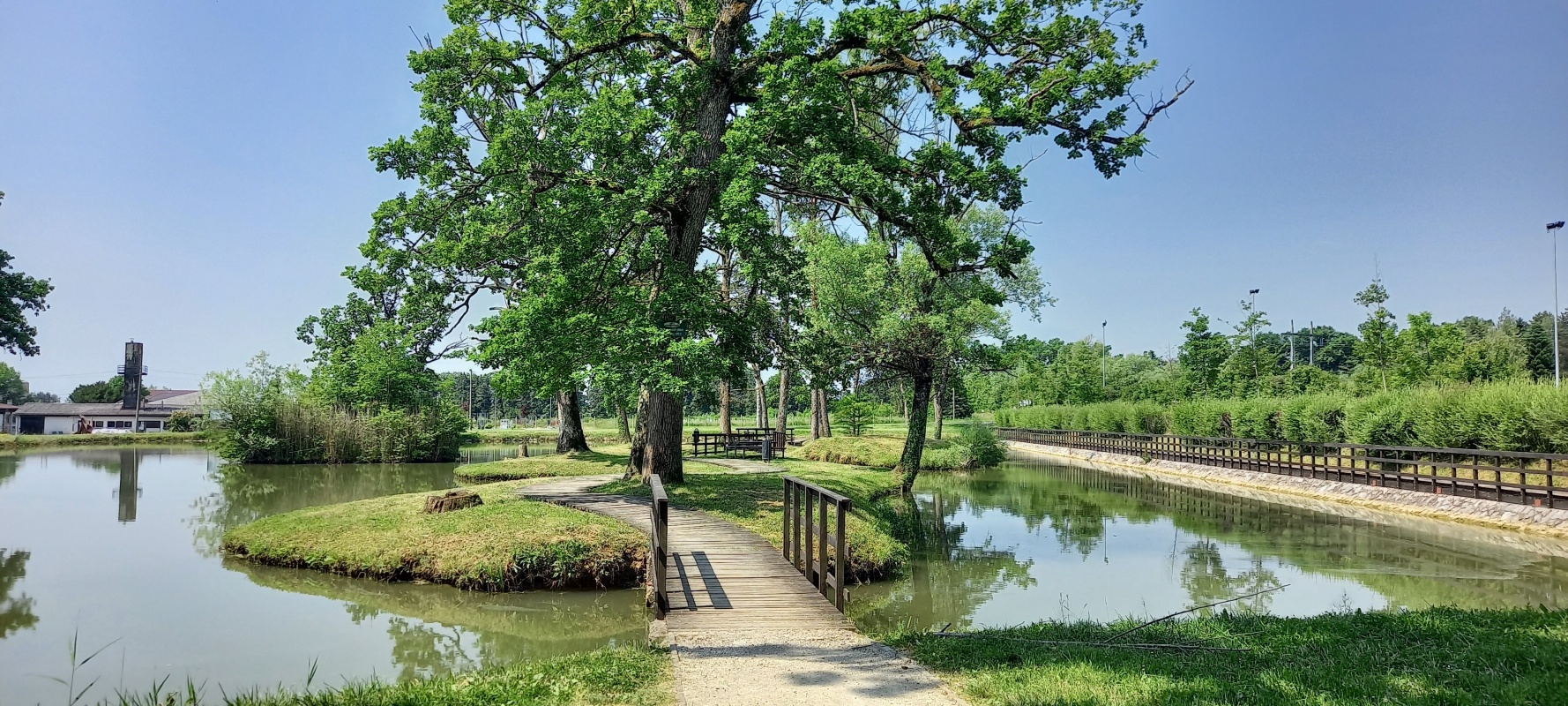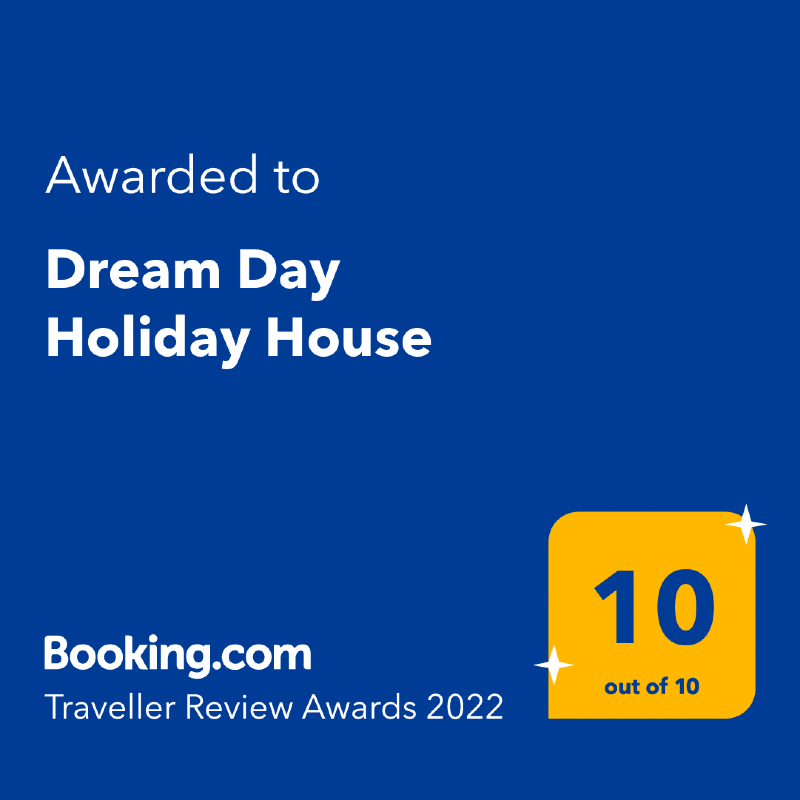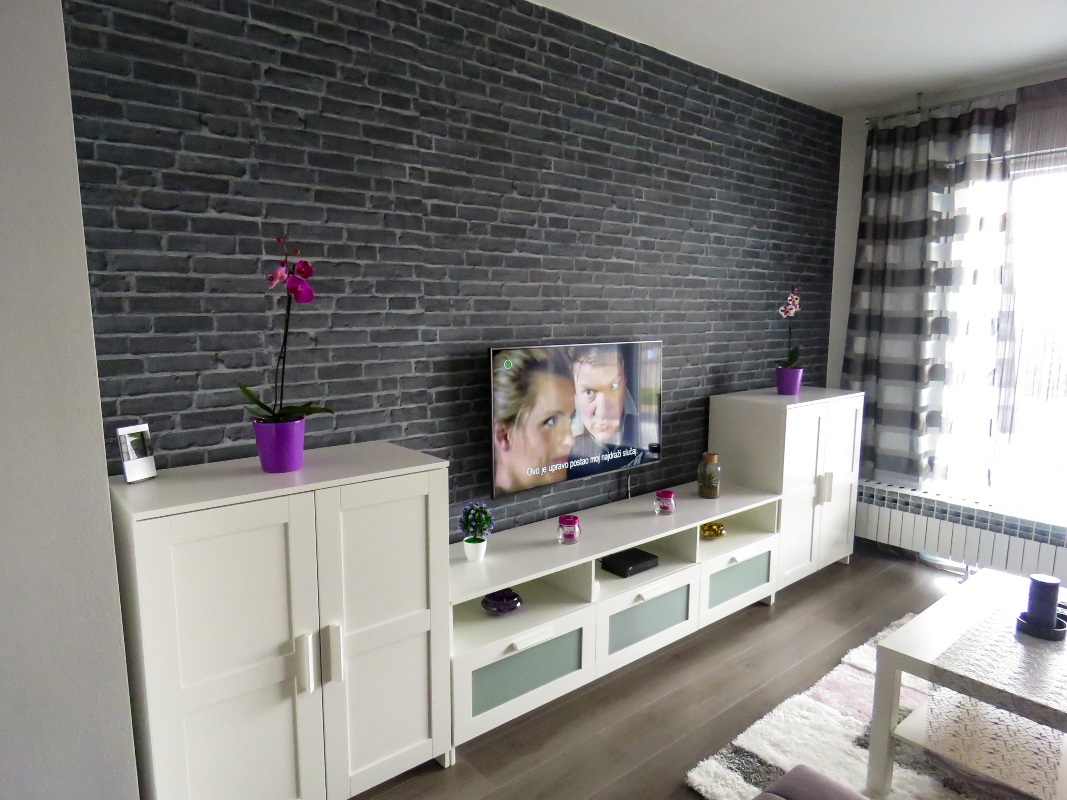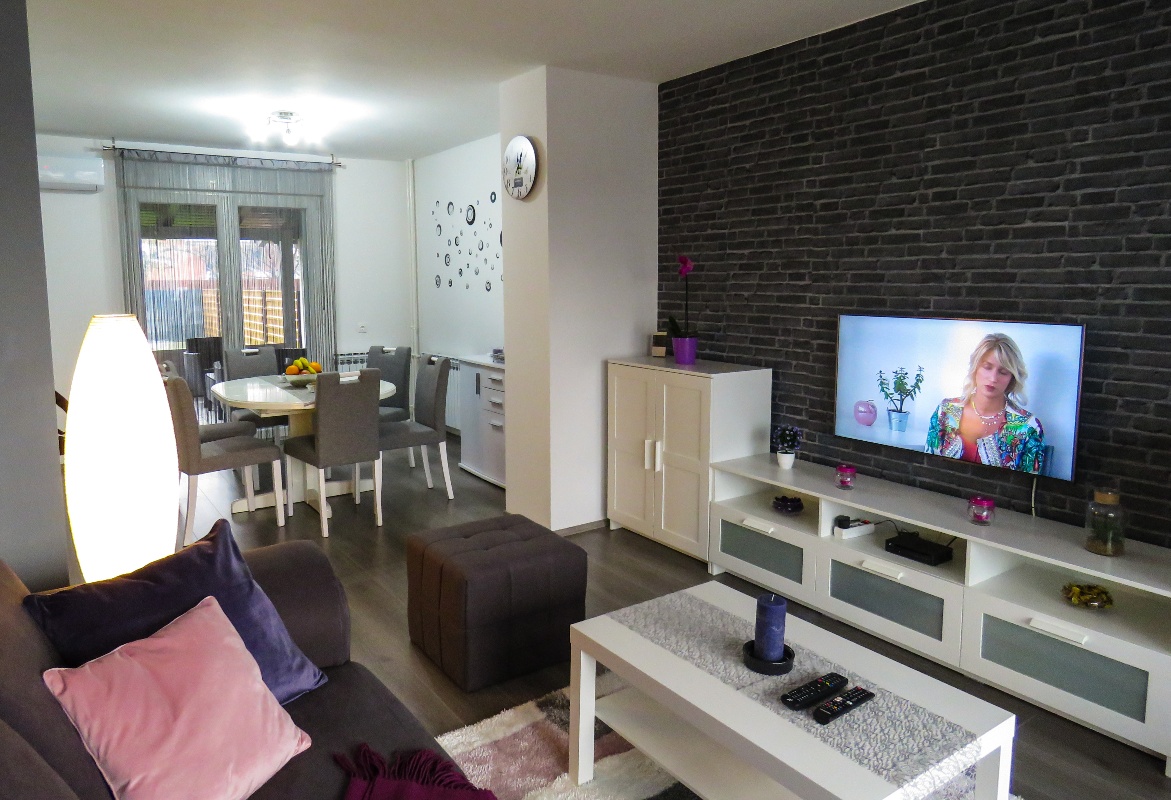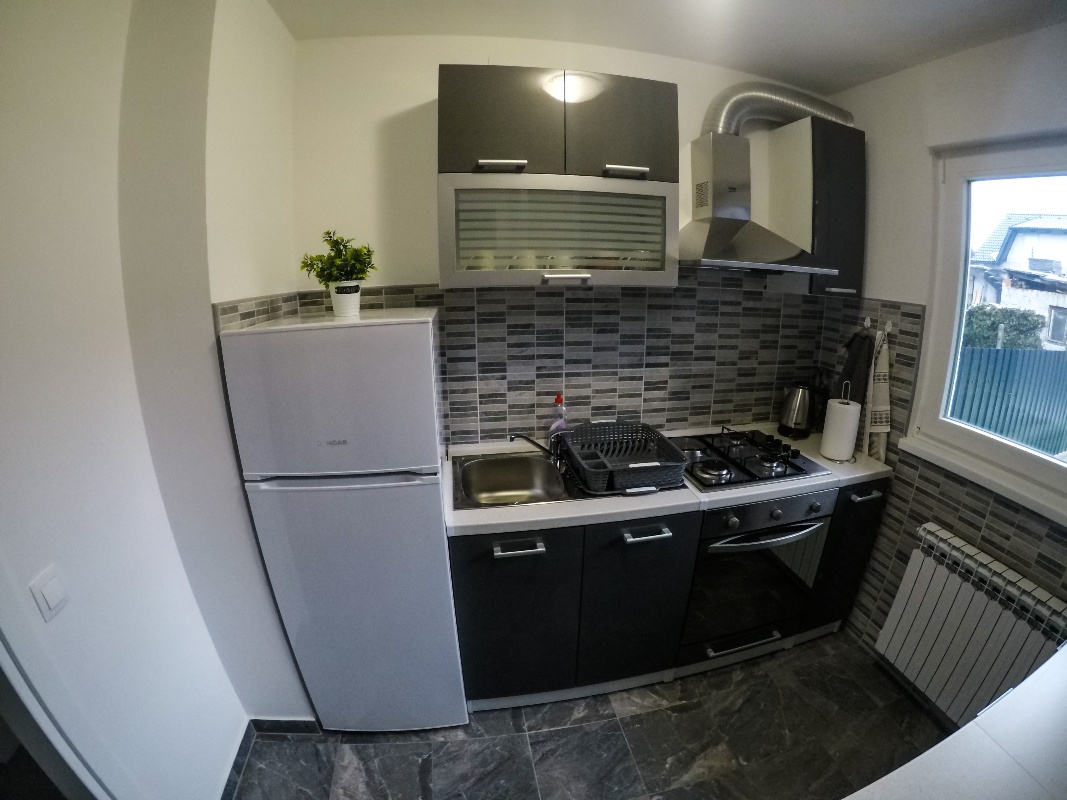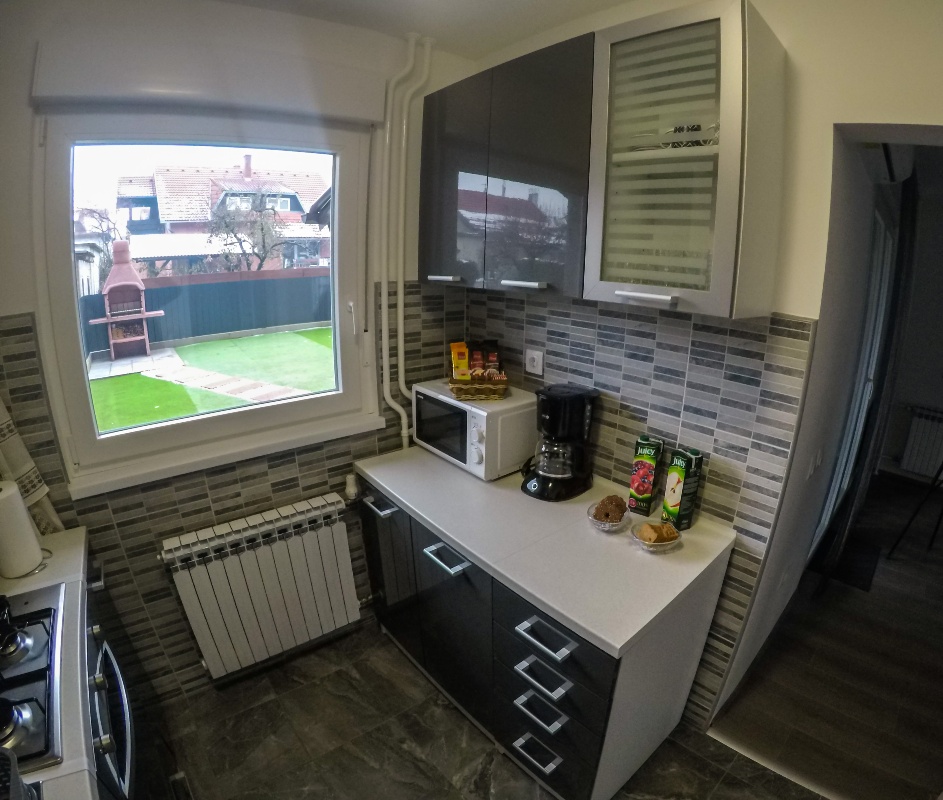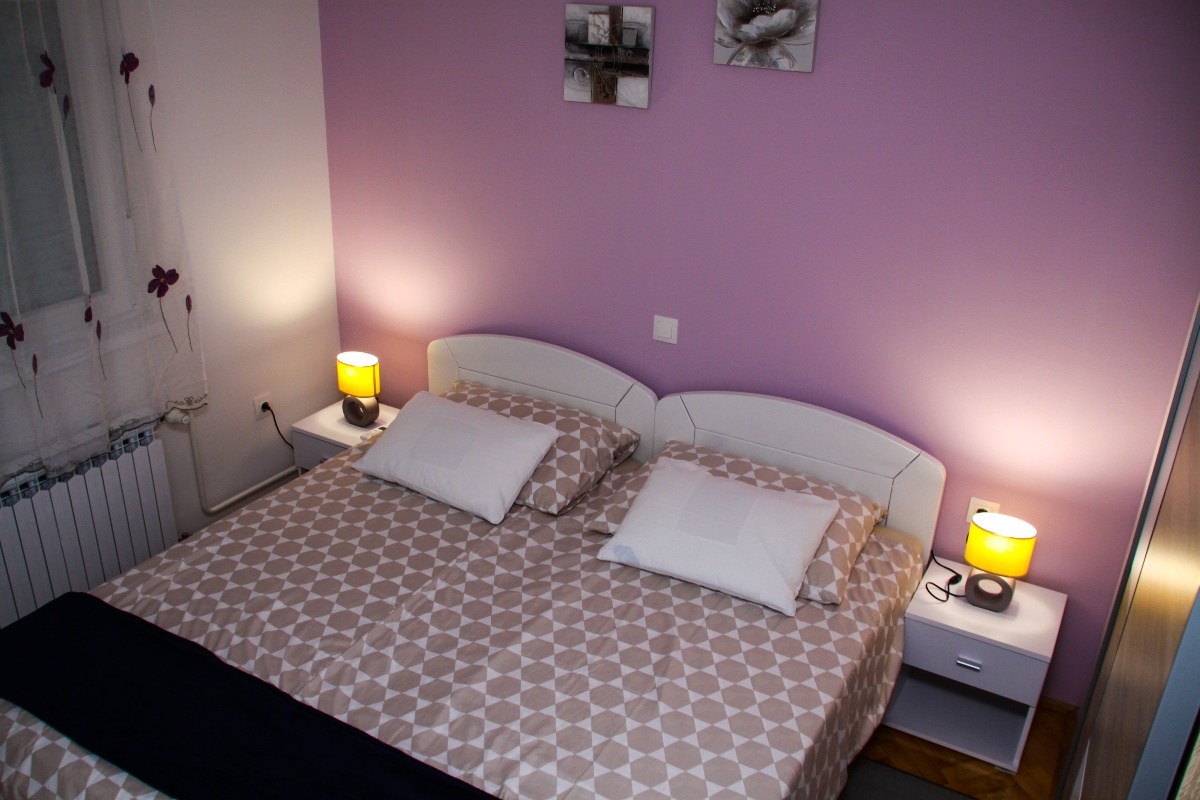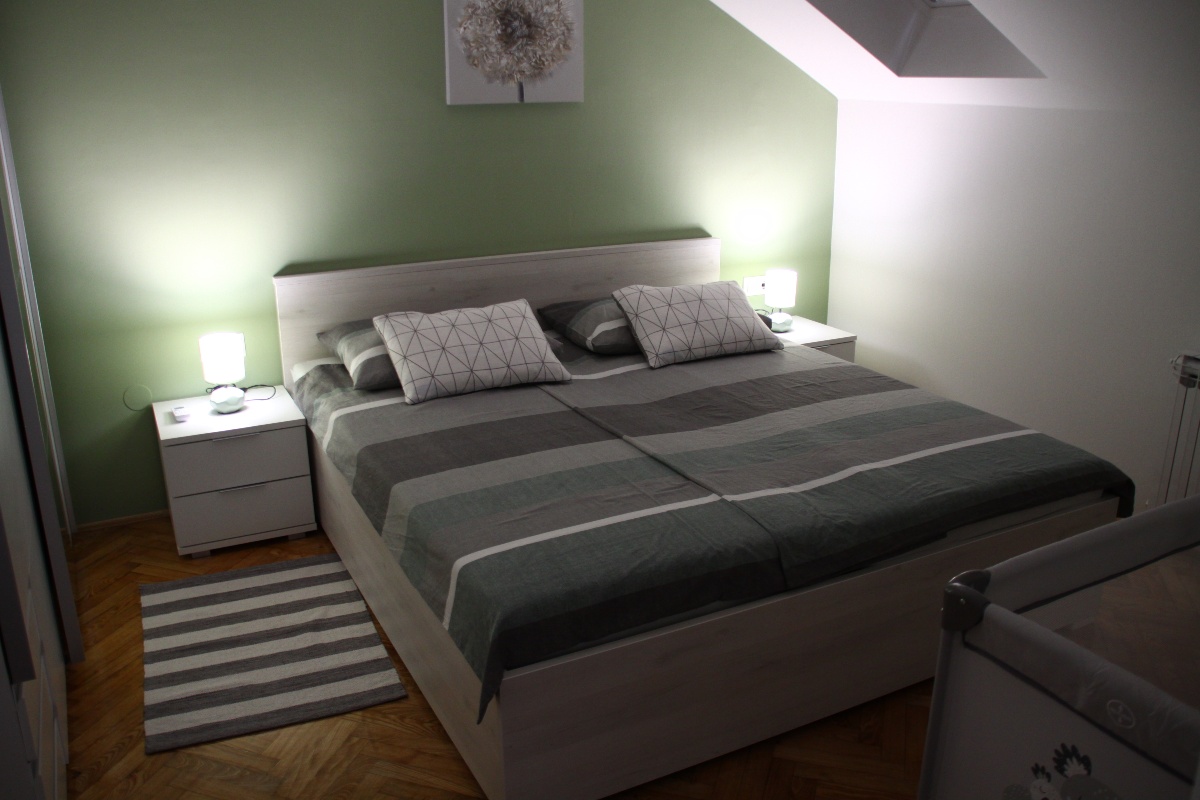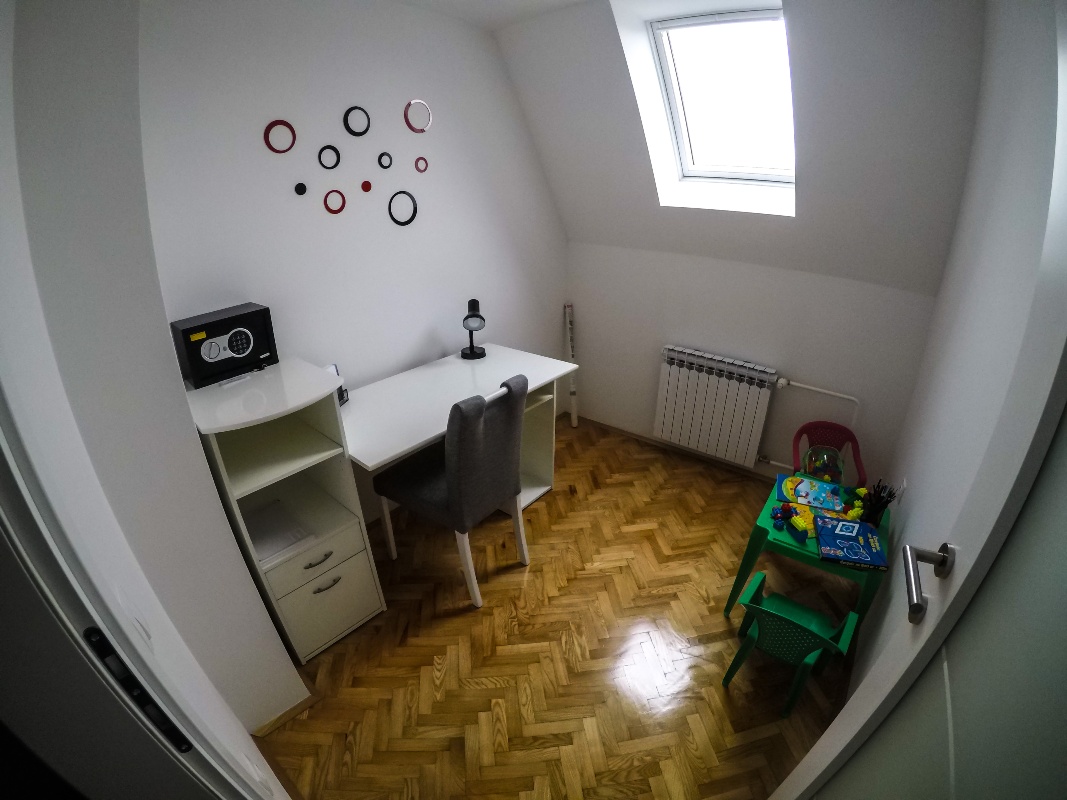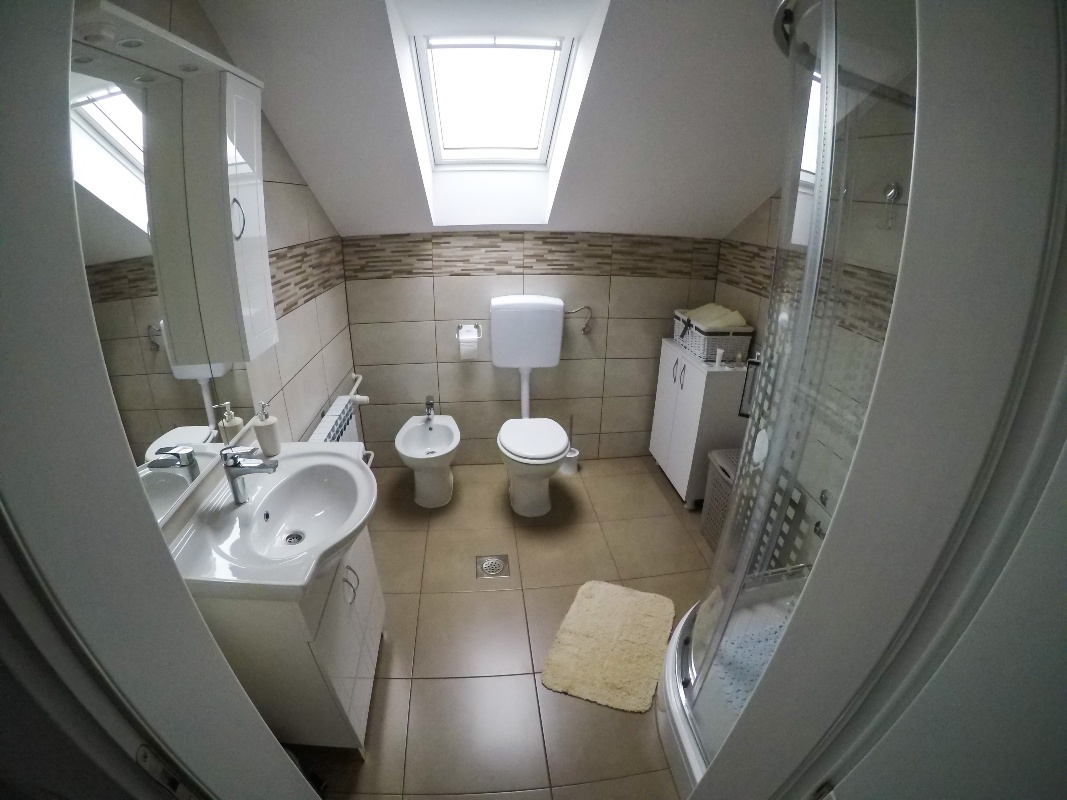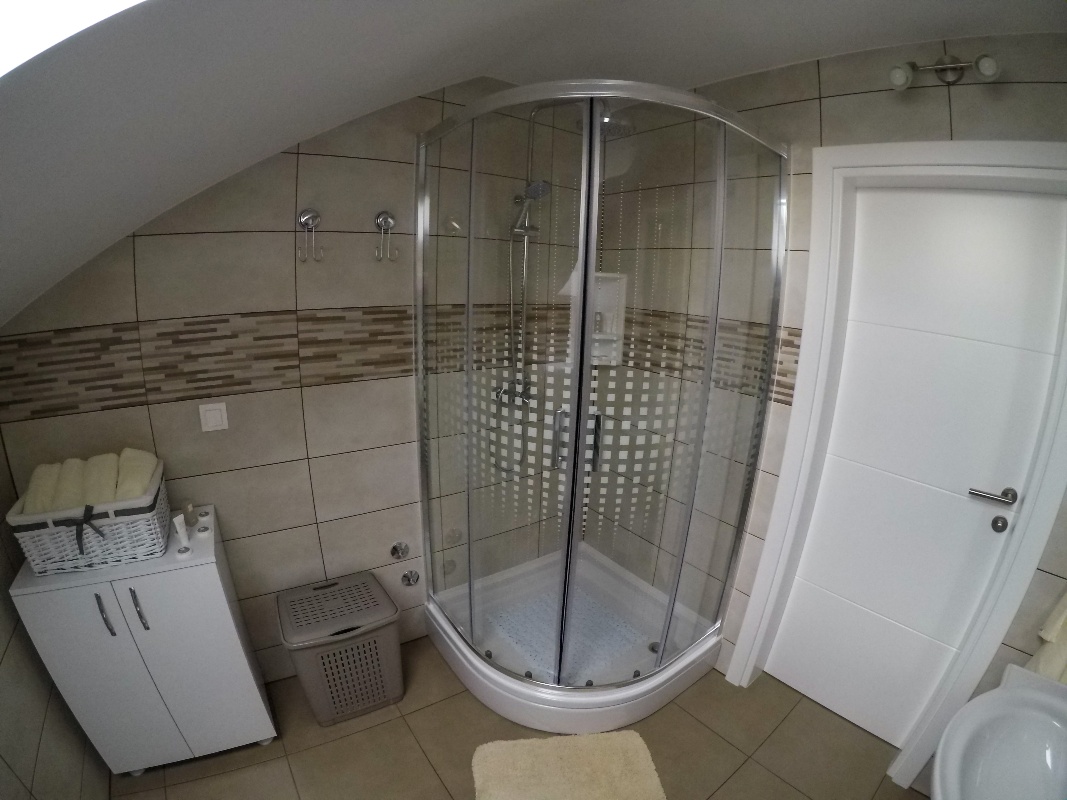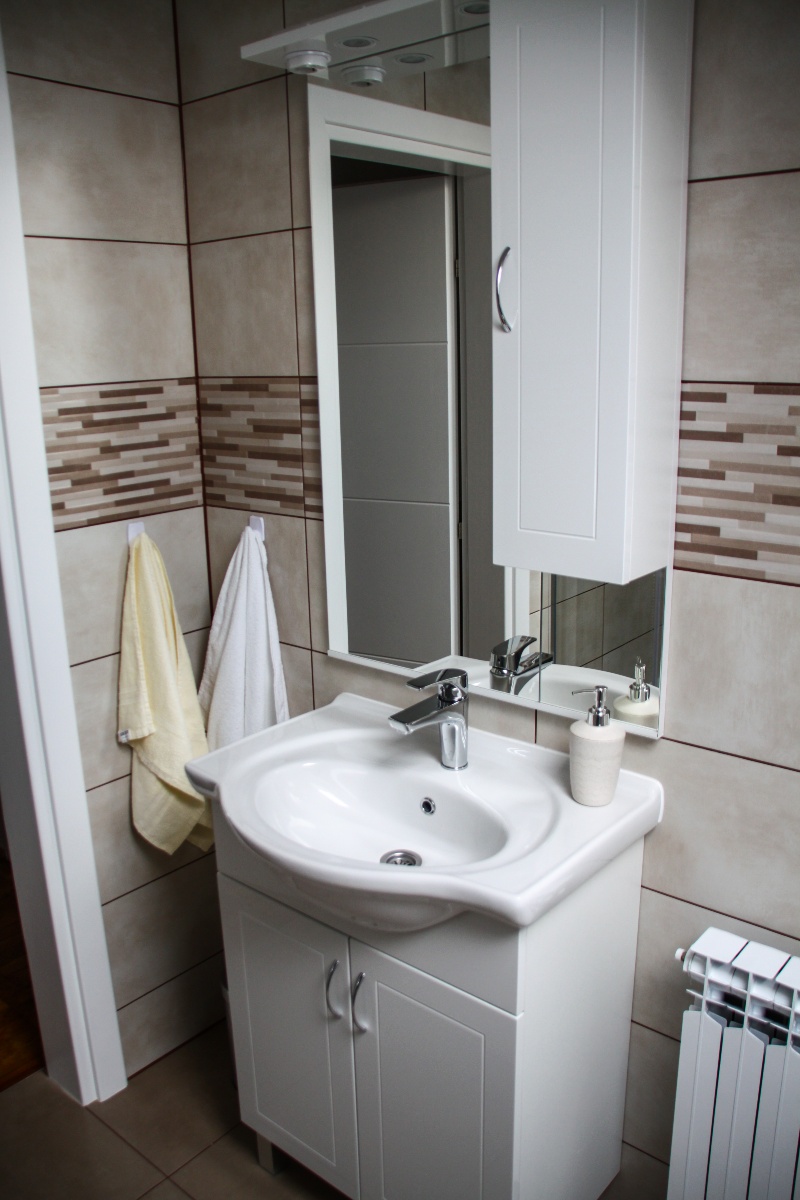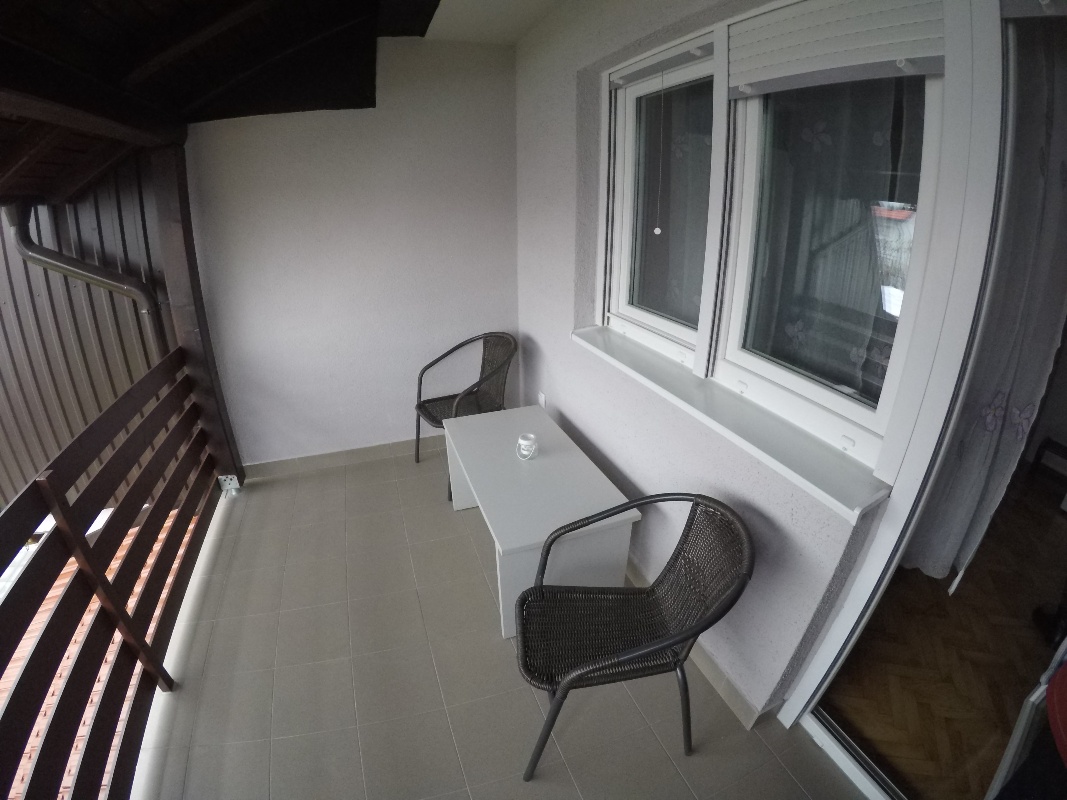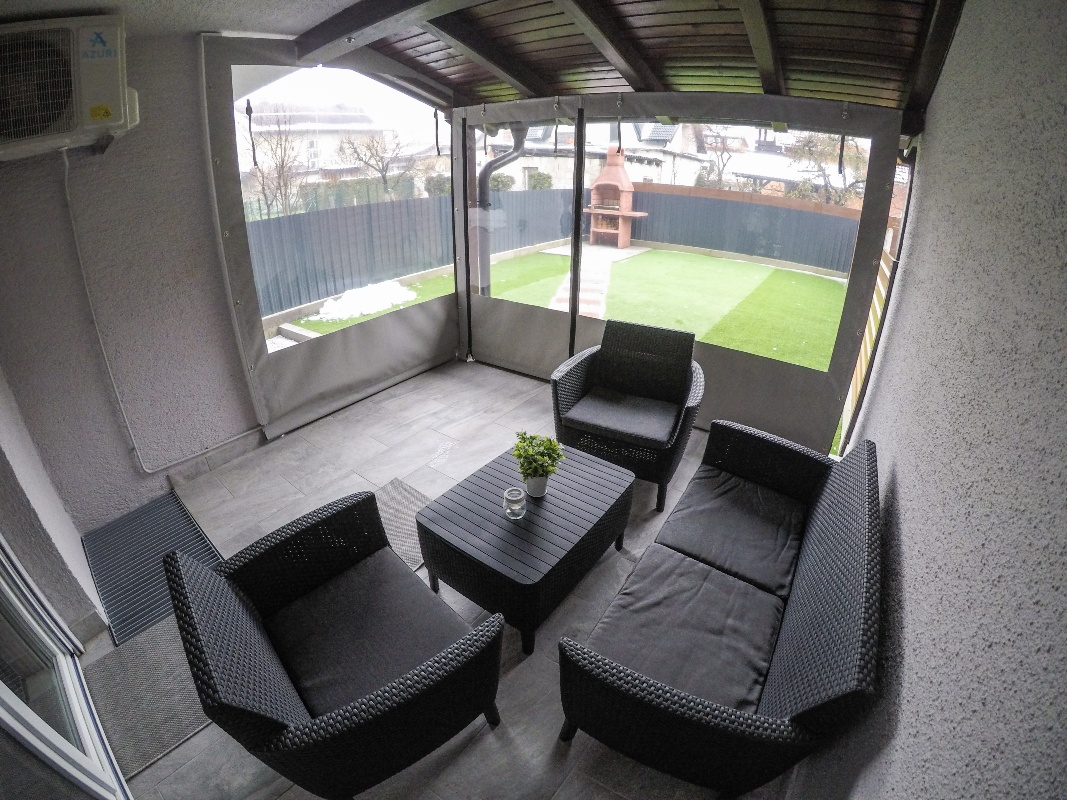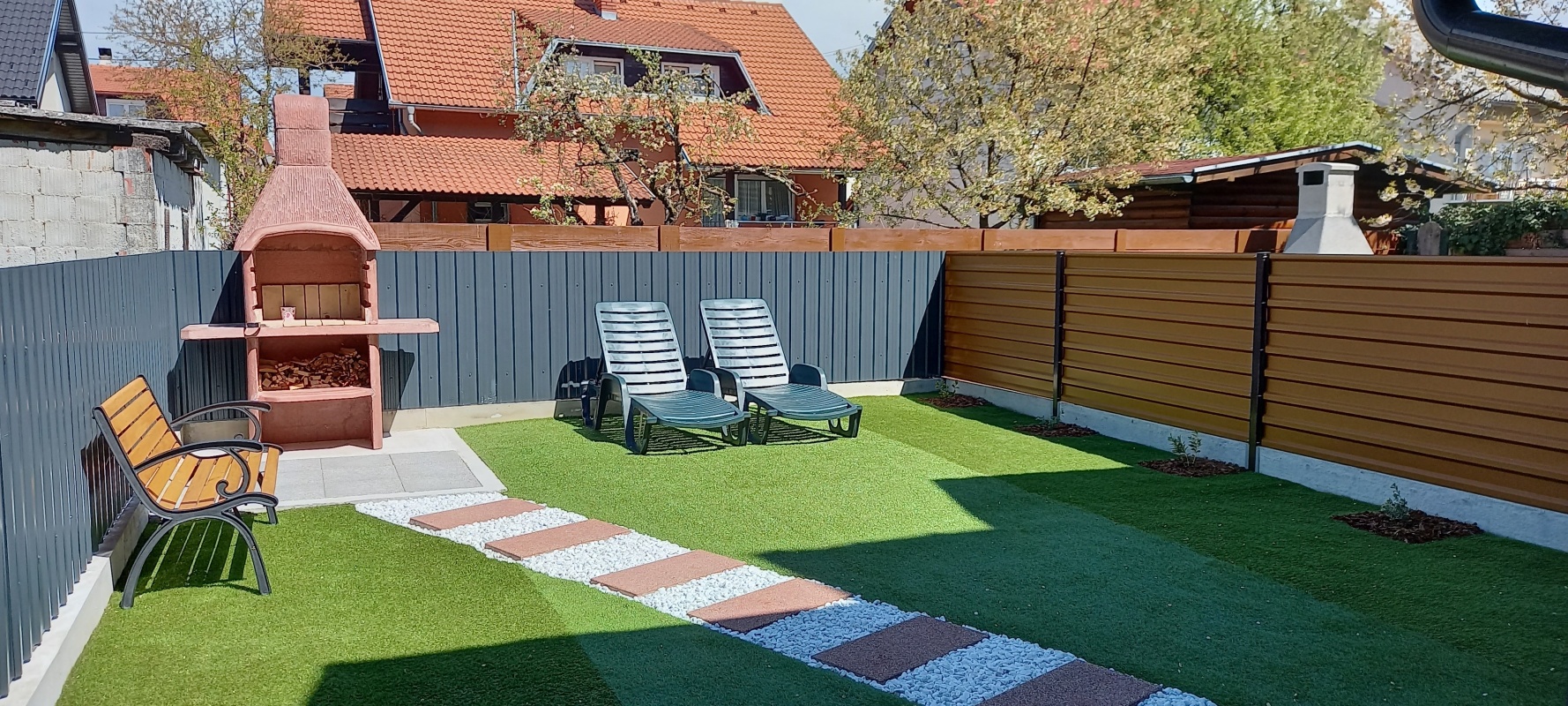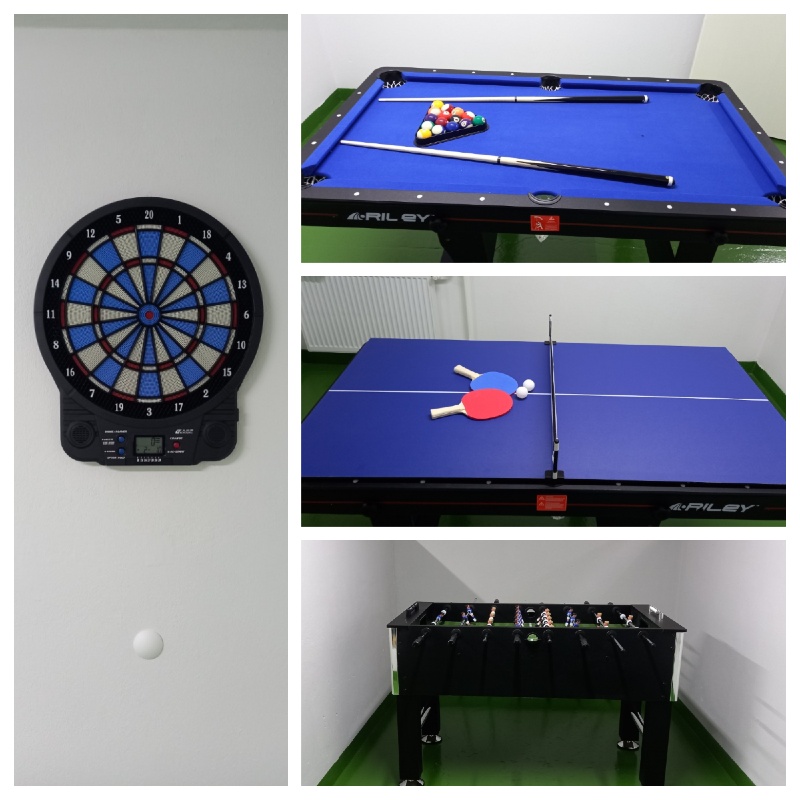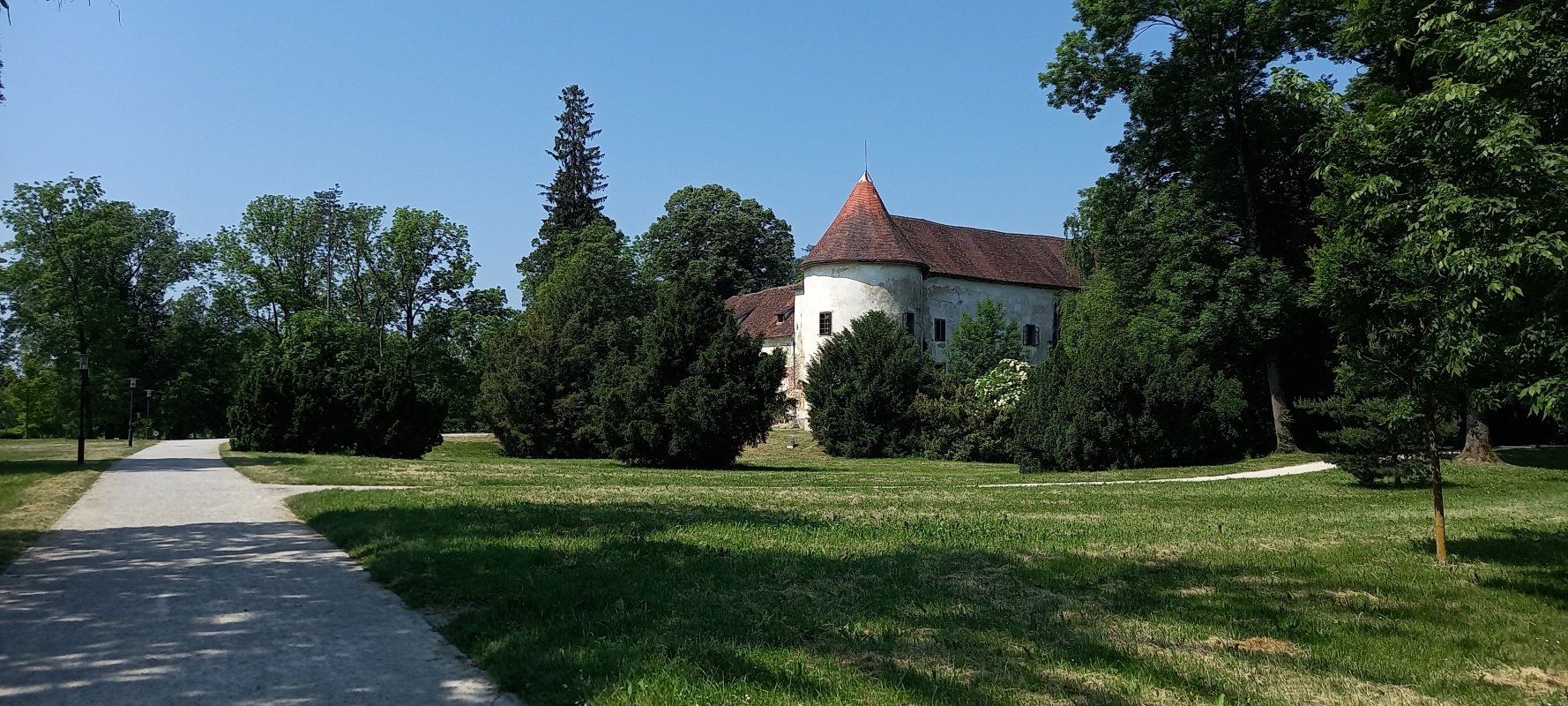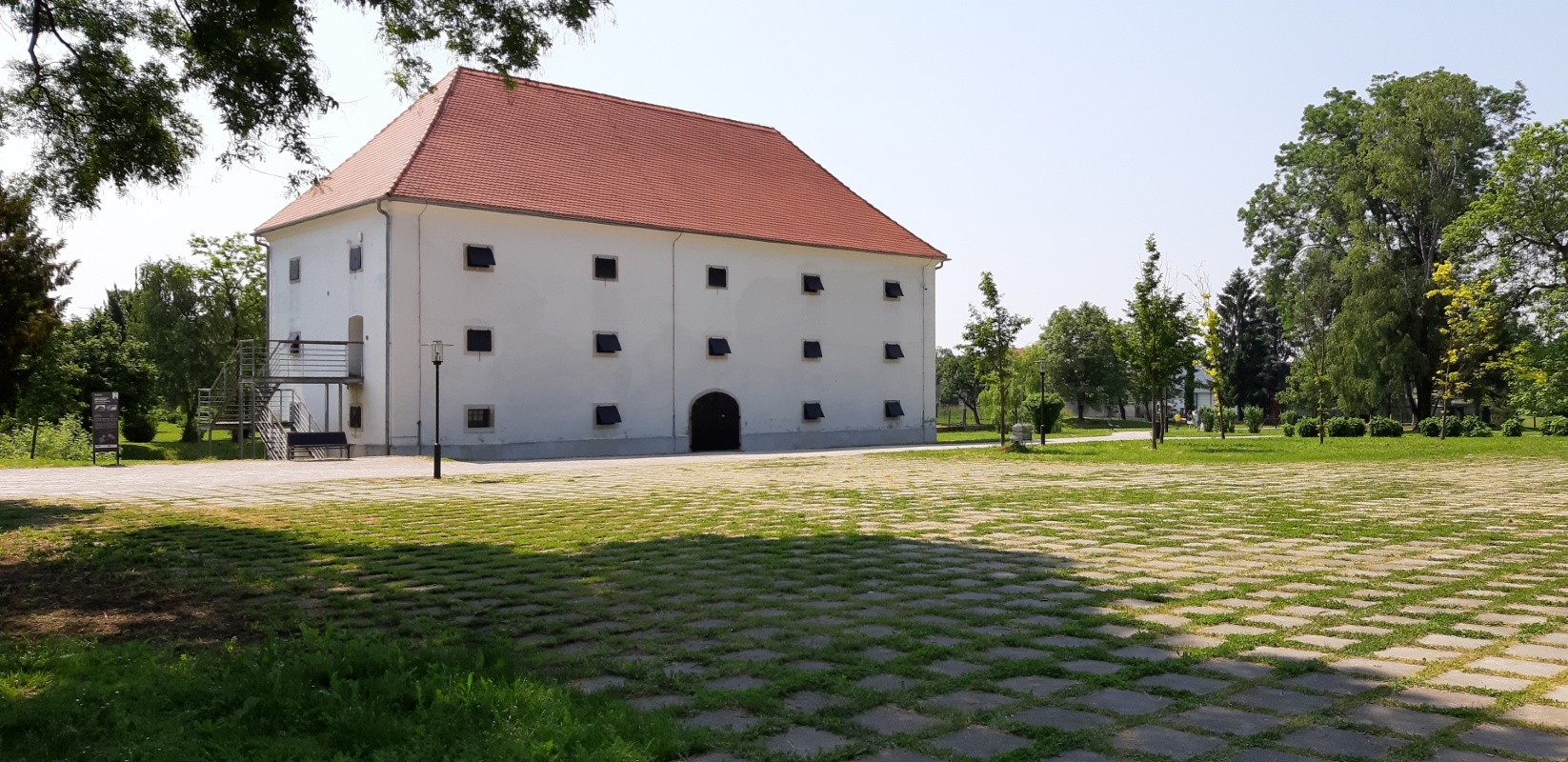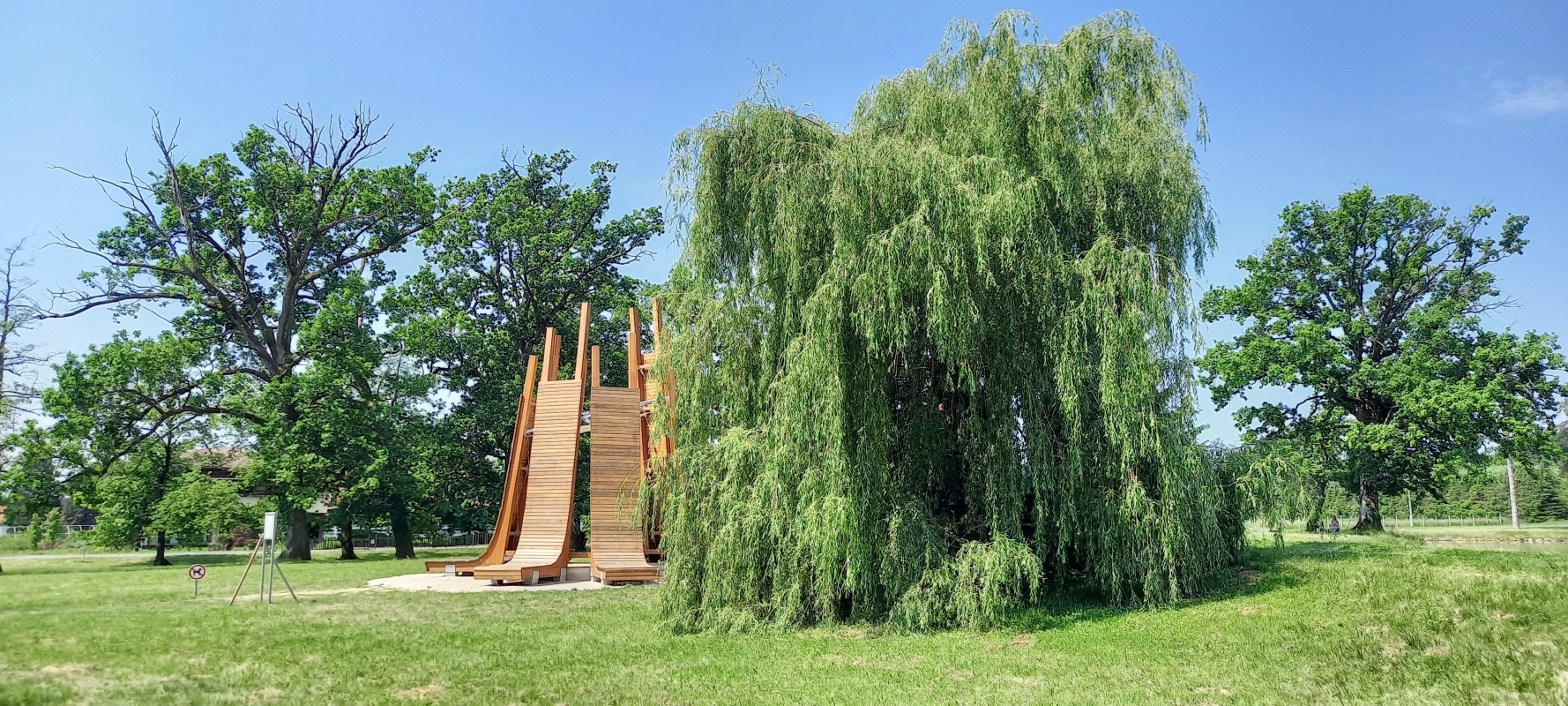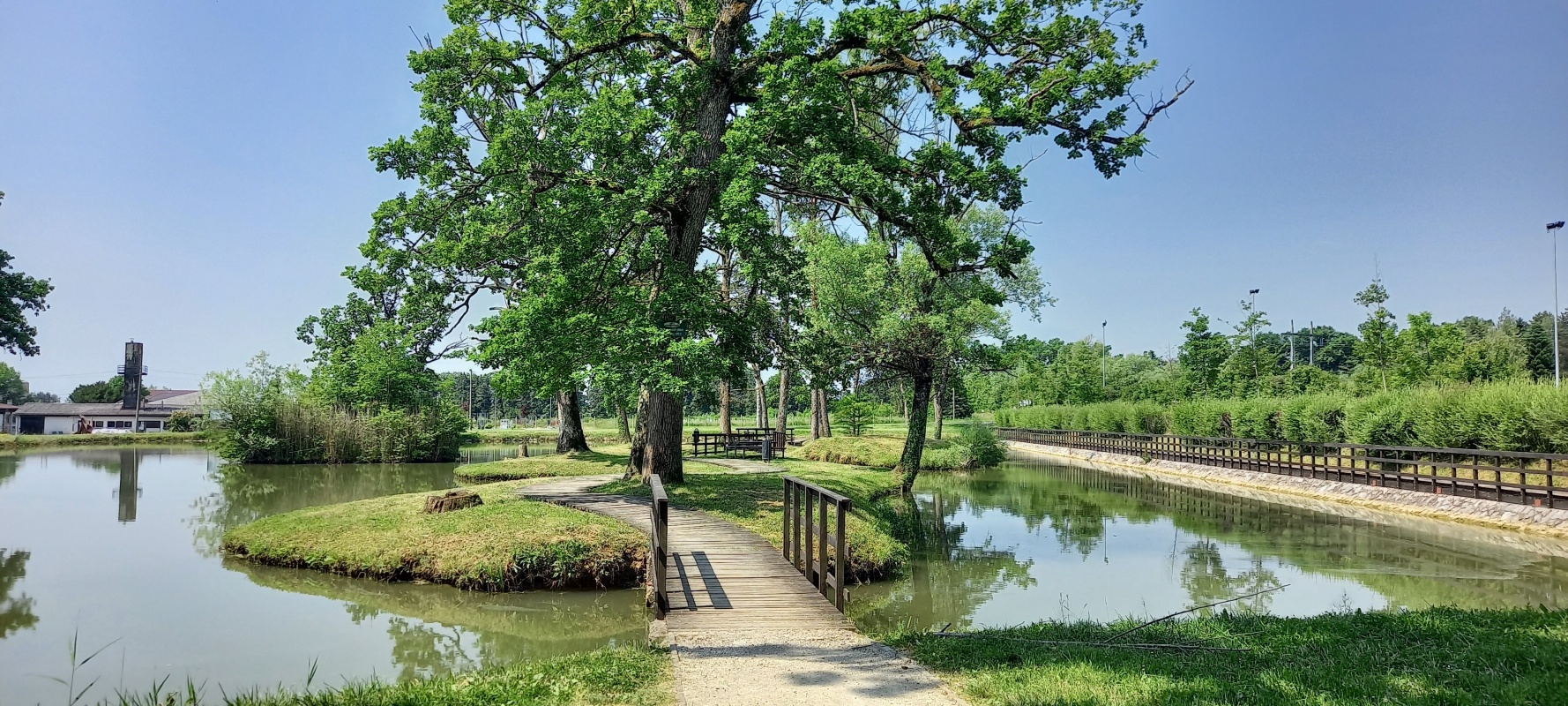 Dom (4+0) Centar (Jastrebarsko), Jastrebarsko
Informacje ogólne
Rodzaj zakwaterowania

Dom

Lokalizacja

Zagrzebska, Jastrebarsko, Centar (Jastrebarsko)

Wielkość

130.00 m2

Zewnętrzna powierzchnia

80.00 m2
Opis
Dream Day Holiday House (****) is located in a great location in the town of Jastrebarsko, only 150 m from the center and is an ideal destination for family vacations and business and other trips throughout the year.
The house has a capacity of 4 people and consists of a kitchen, living room with dining area, toilet, two bedrooms, study room or children's playroom, bathroom with toilet, two terraces, loggia, laundry room and room for recreation.
Contents:
• garden grill
• garden deck chairs
• small billiards
• table tennis
• table soccer
• darts
• board games
• toys
There is a children's playground located nearby.
Heating is gas central, and detachable air conditioners are located in the bedrooms and dining / living room.
Guests have at their disposal free wireless internet access - WiFi, radio and TV with Croatian and foreign programs.
Free parking space is in the front yard.
Accommodation is free of charge for children under 3 years old.
Within 100 m from the house there are banks, post office, pharmacies, gallery, museum, church, city authorities and other institutions, many shops and restaurants; the health center is 200 m away, and within 300 m there are shopping centers Lidl, Konzum and Plodine.
Nearby is the trademark of Jaska - the castle of the Erdödy family with a newly renovated park, lake and granary.
In the surroundings,in the beautiful Plešivica landscape, it is possible to enjoy various sports activities such as: hiking, running, cycling (cycling trails), flying sports, hunting and fishing, and guests can relax in a handful of restaurants, wine cellars and family farms that abound in the well-known Plešivica wine road.
CONTACT:
Gordana- 098 9273 107
Davor- 098 389 001
Email: dreamdayjaska@gmail.com
Mapa
Zagrzebska, Jastrebarsko, Centar (Jastrebarsko),Trg Ljube Babica 8