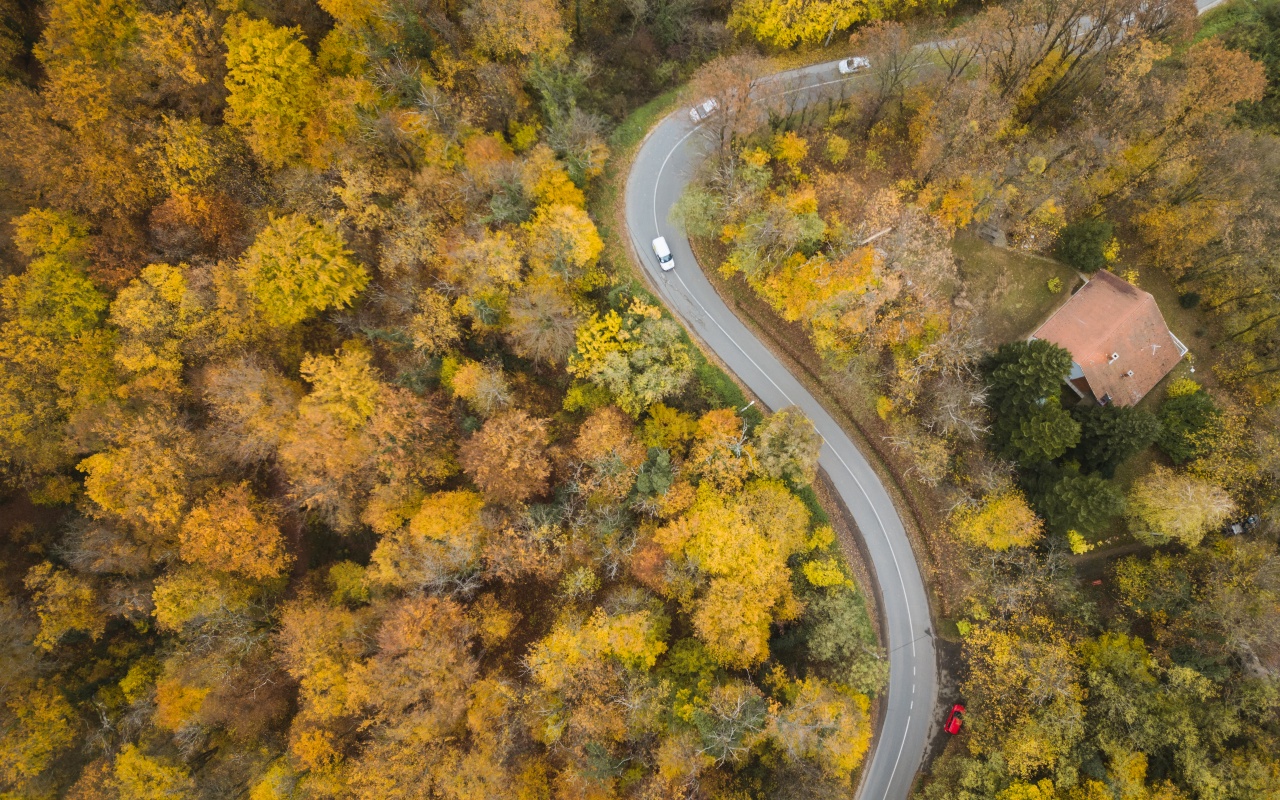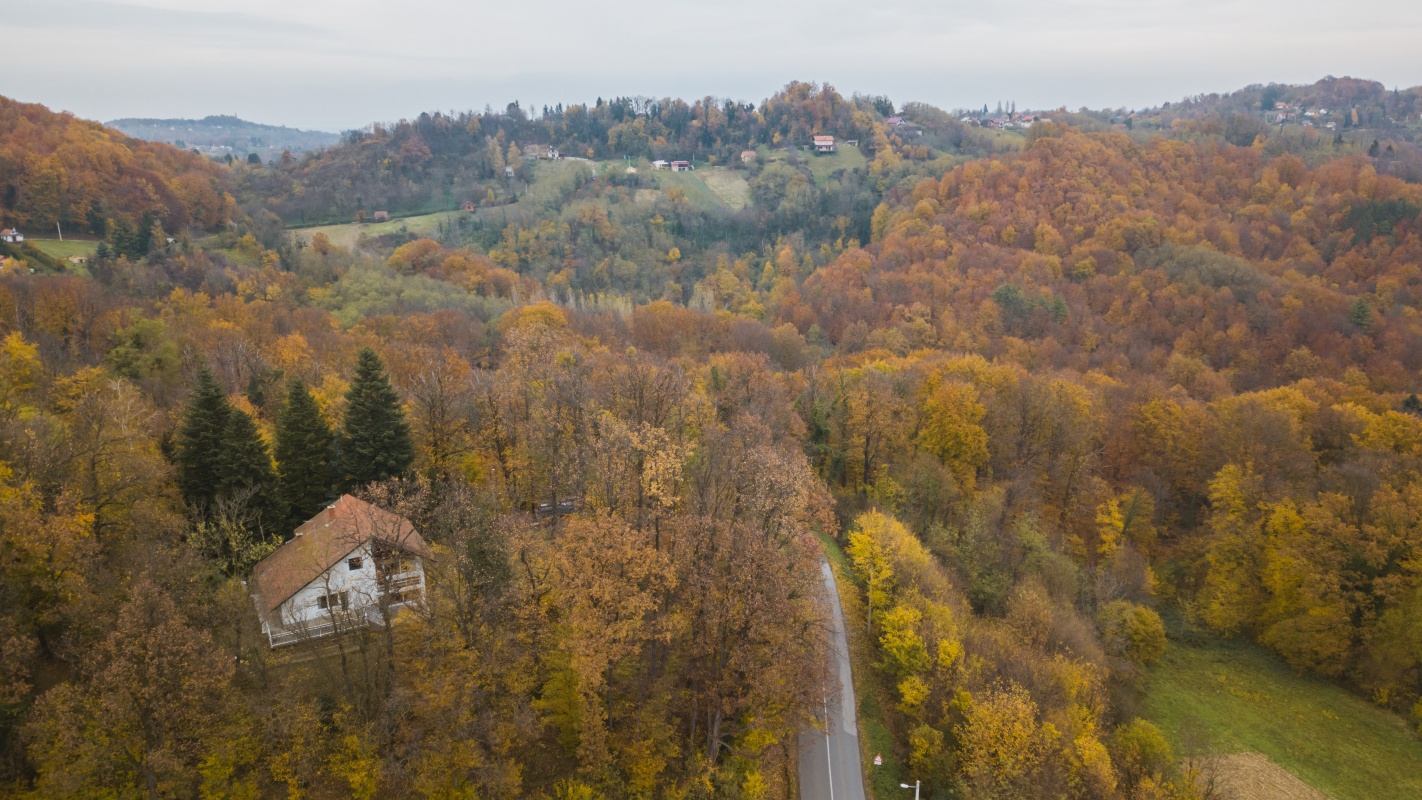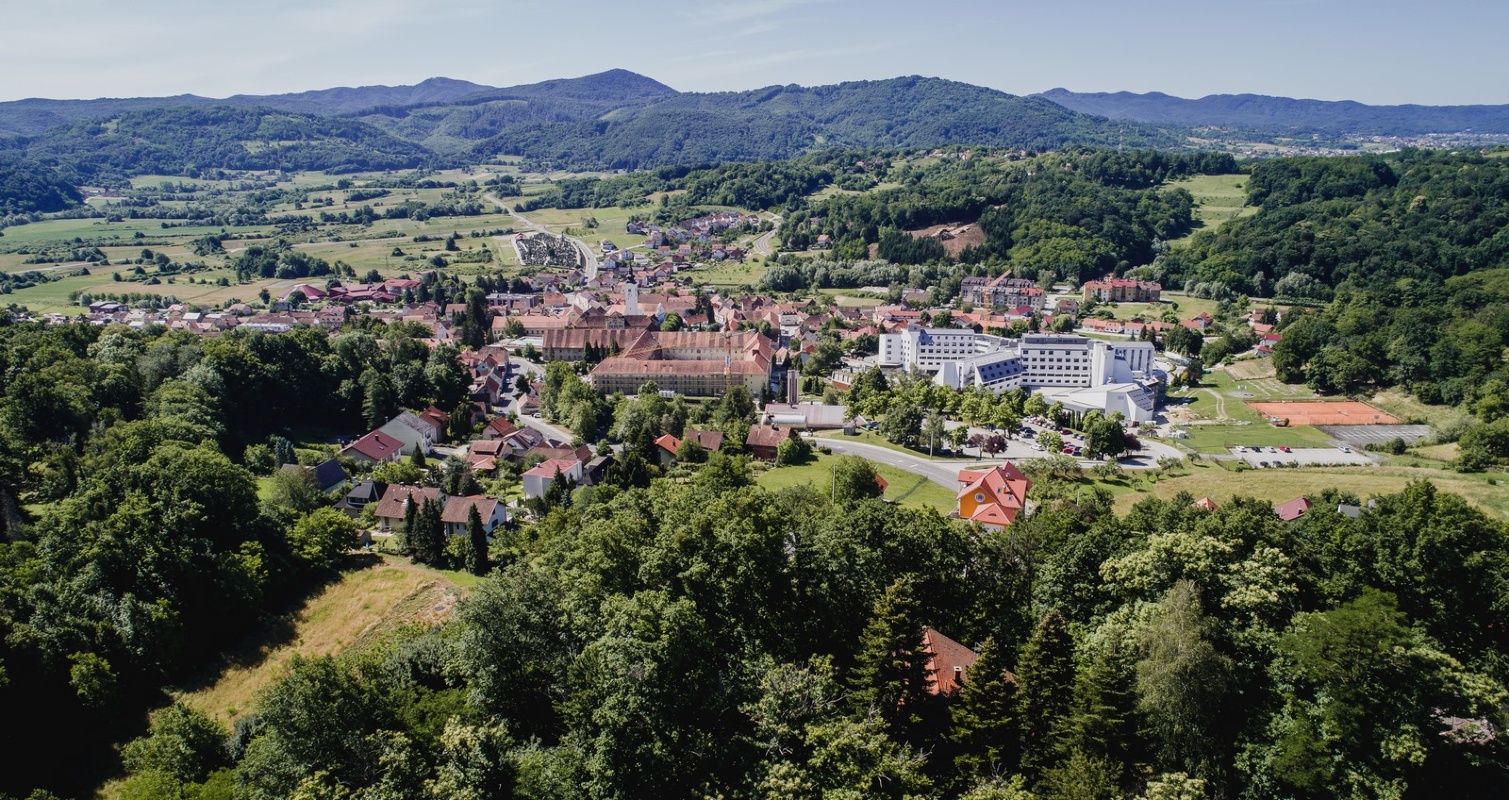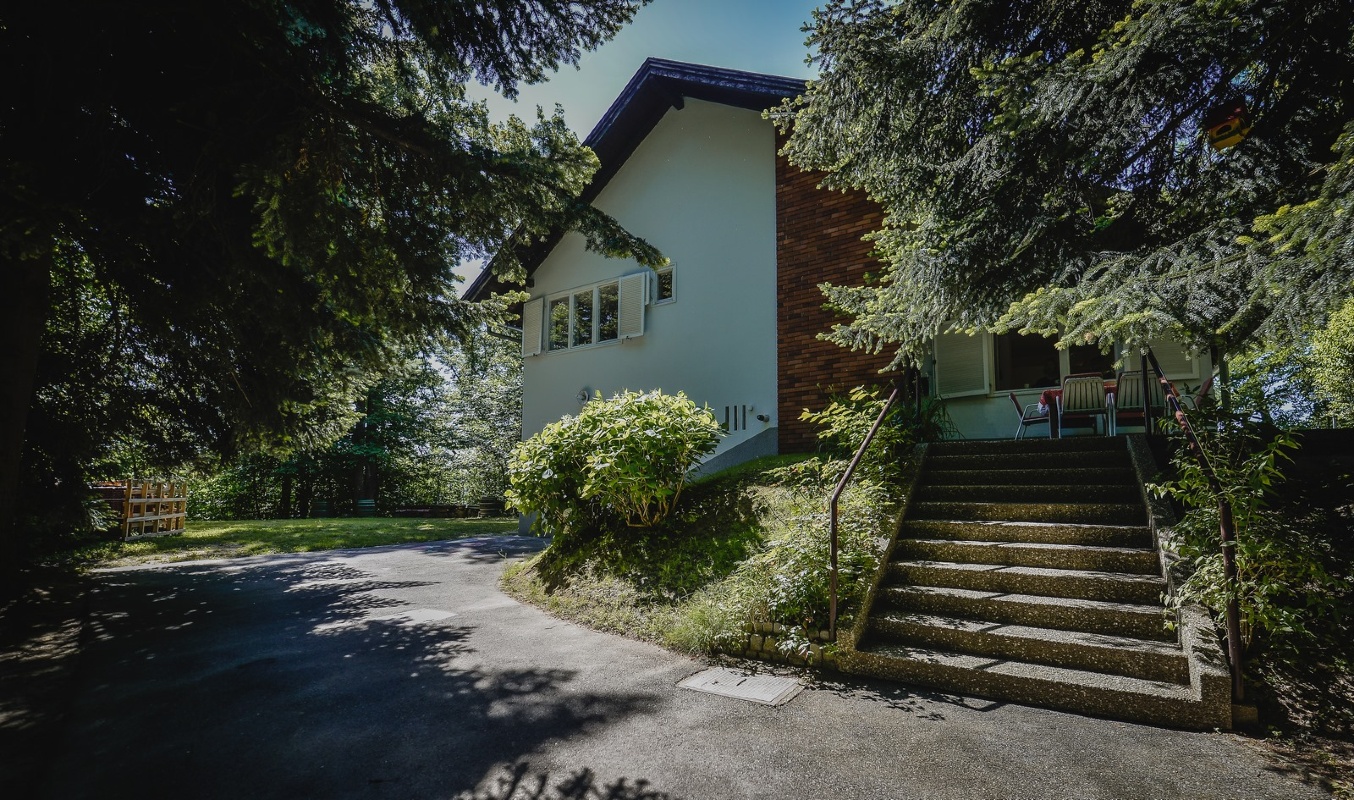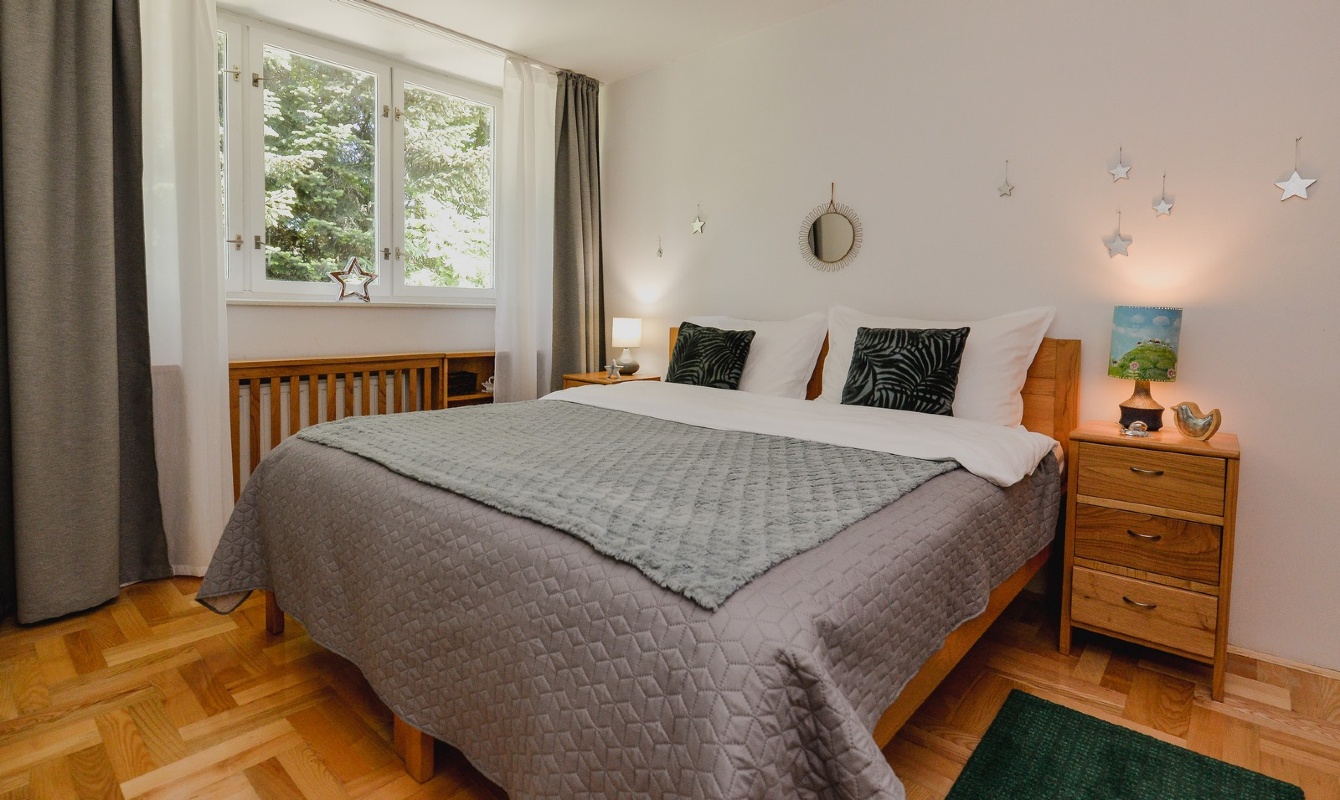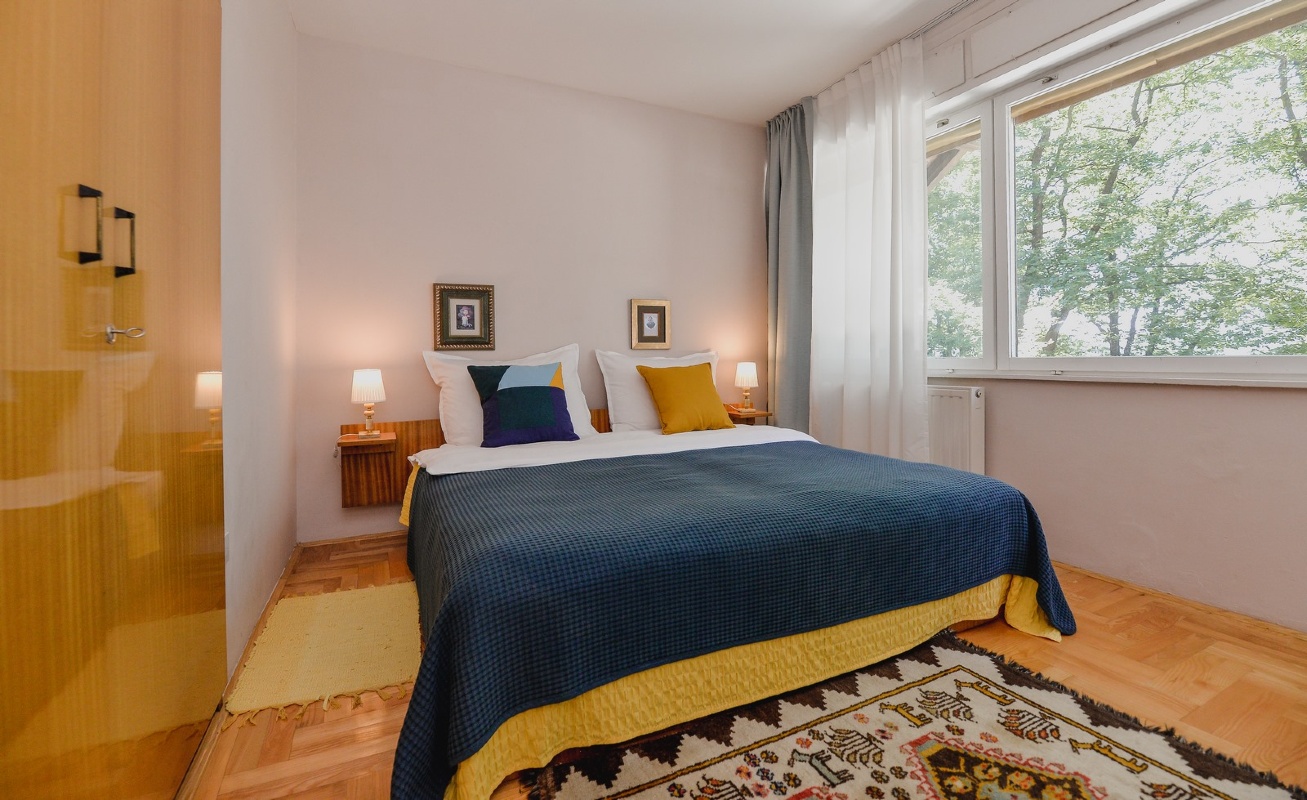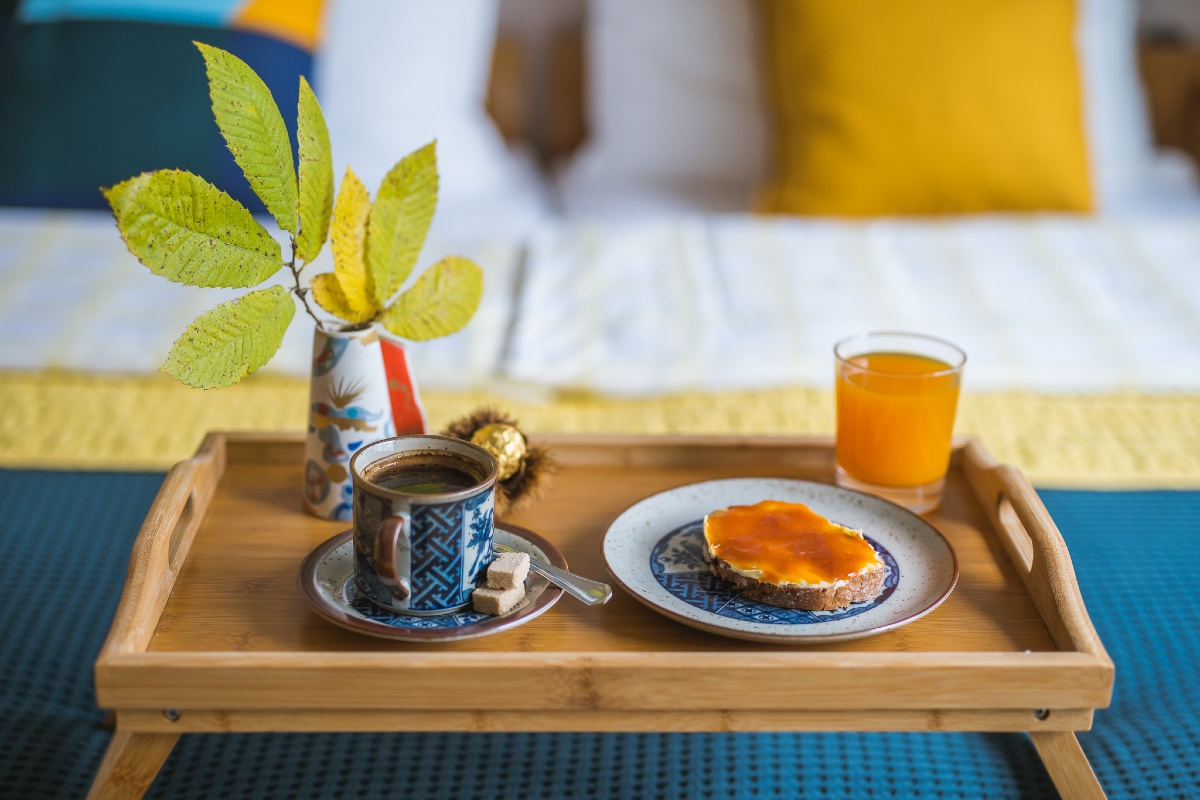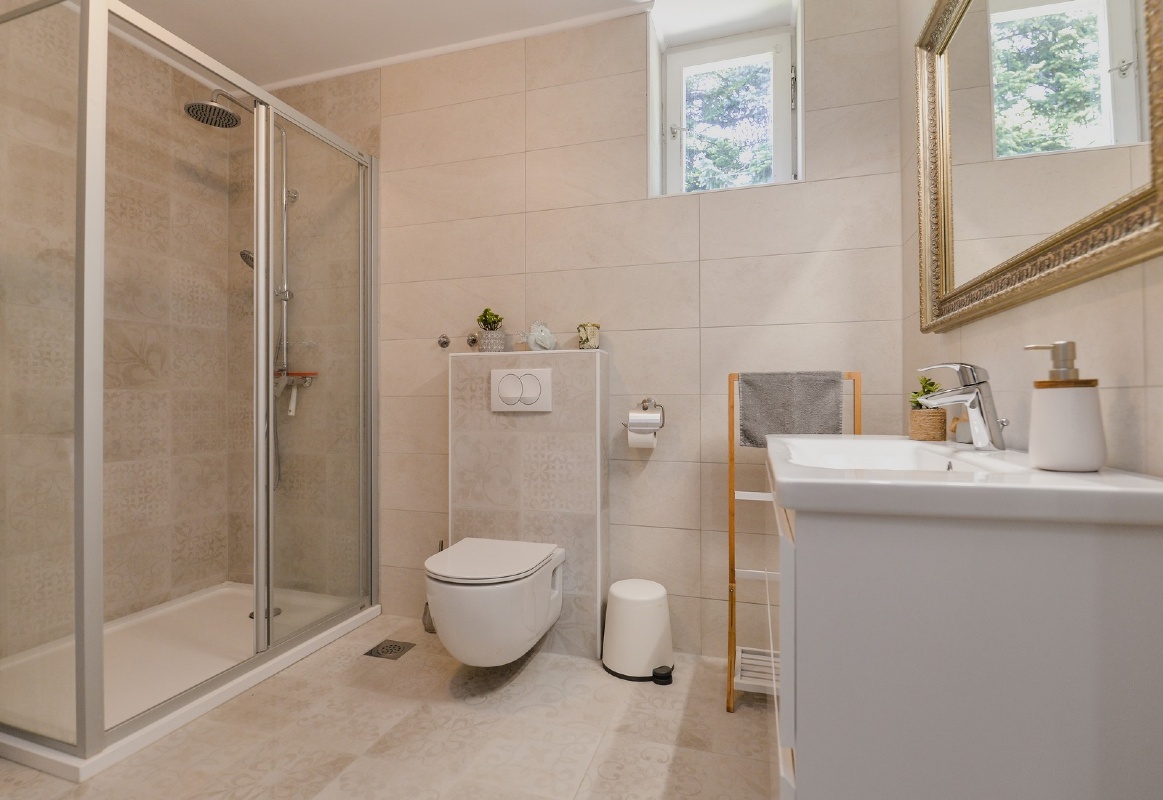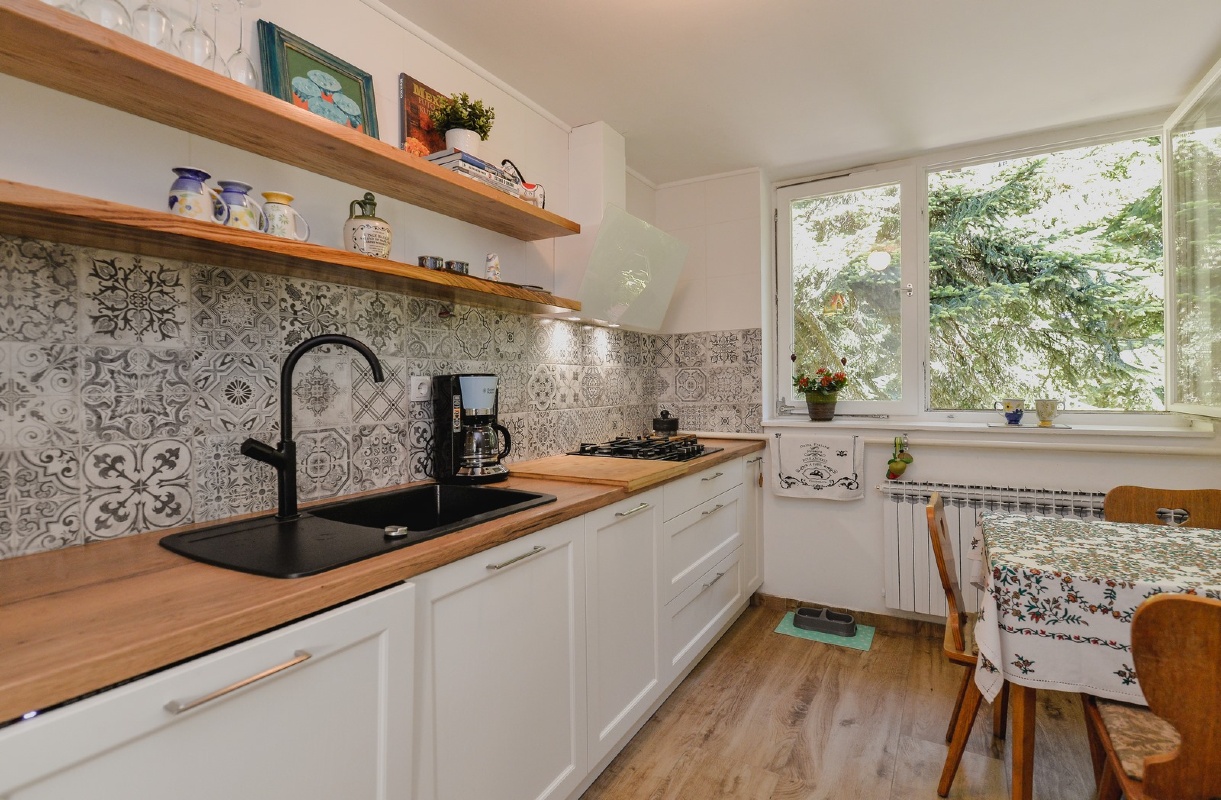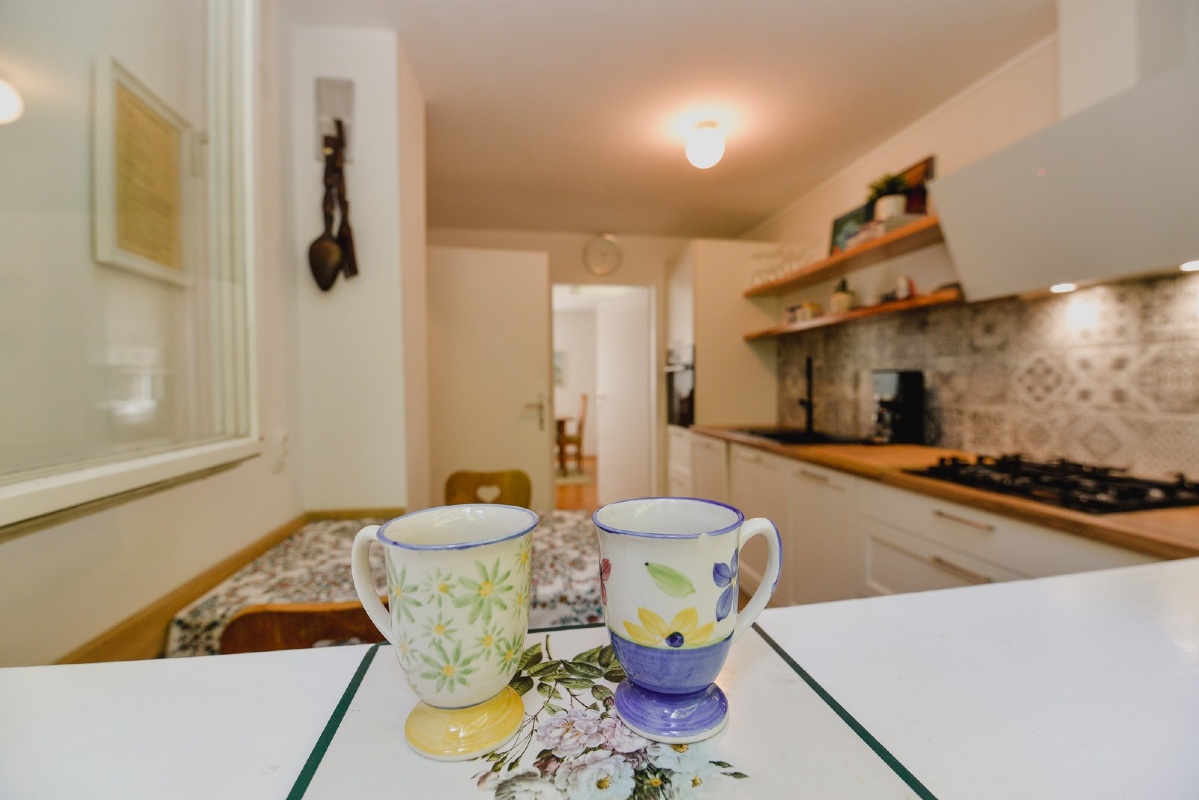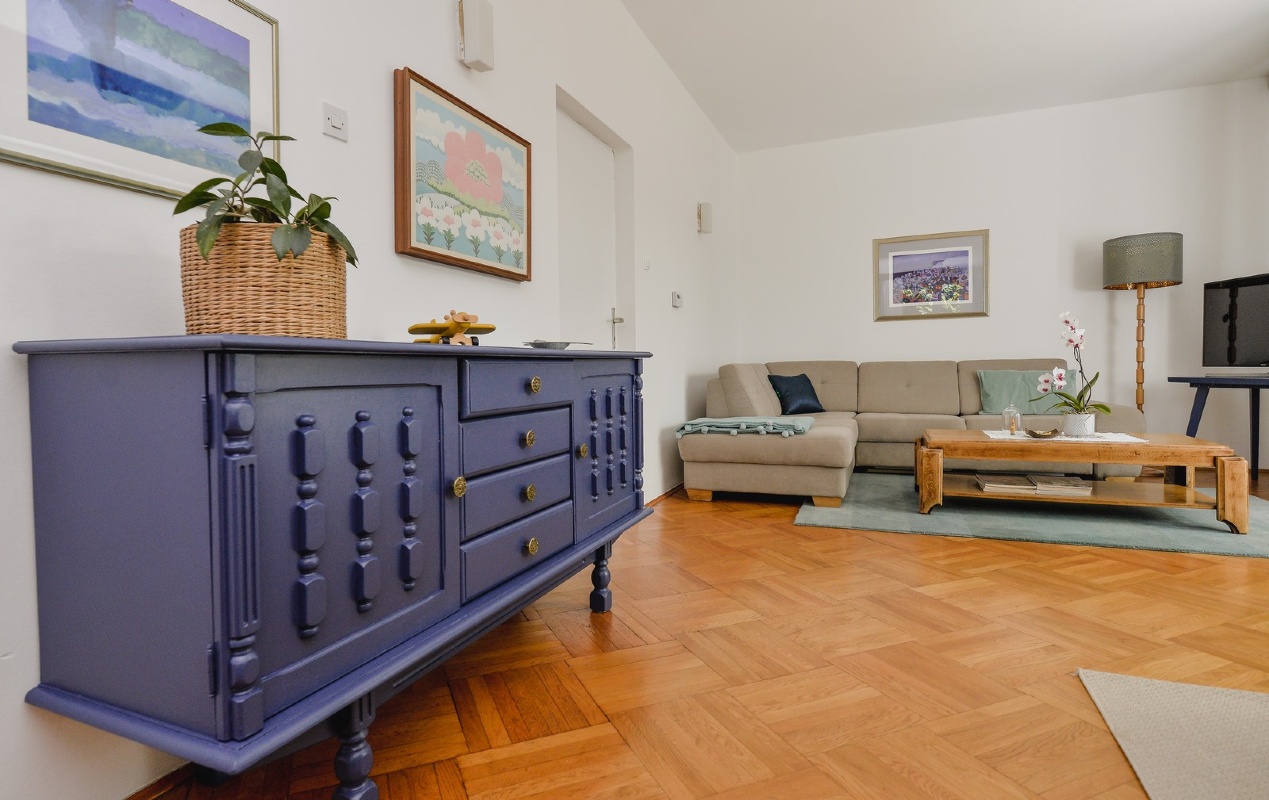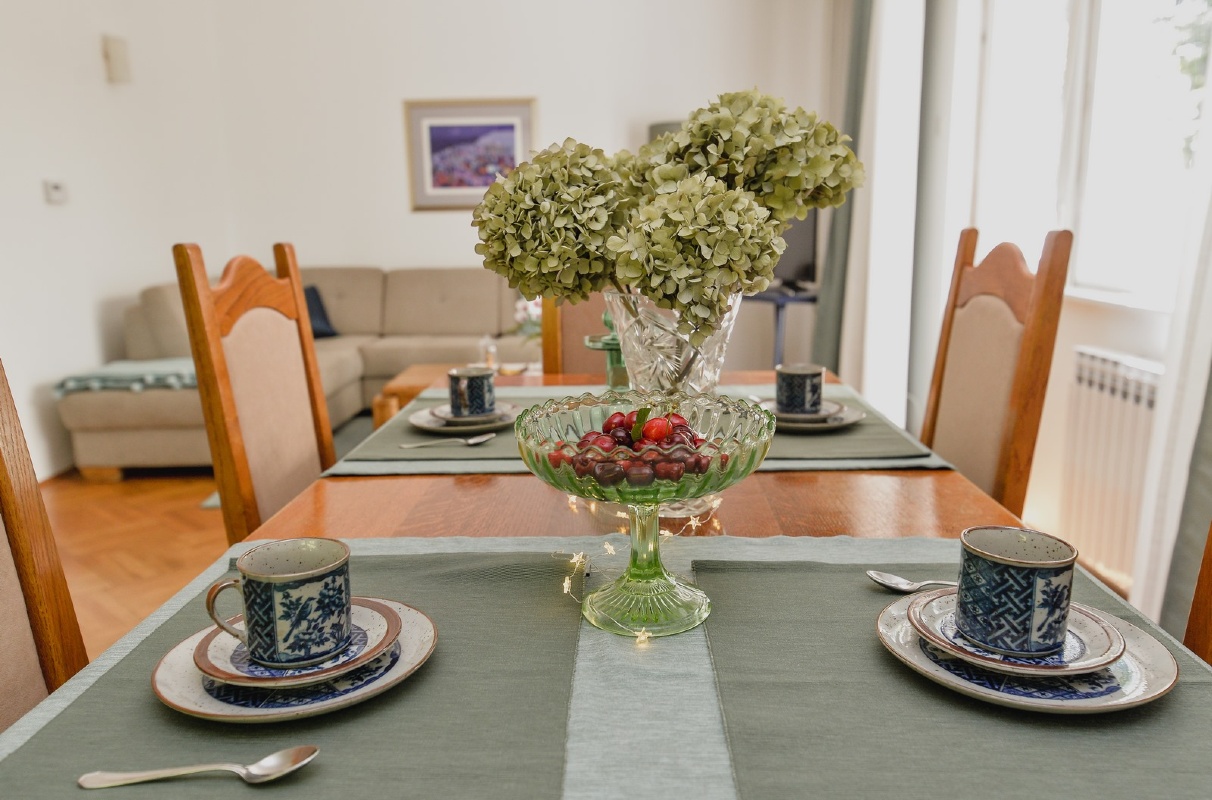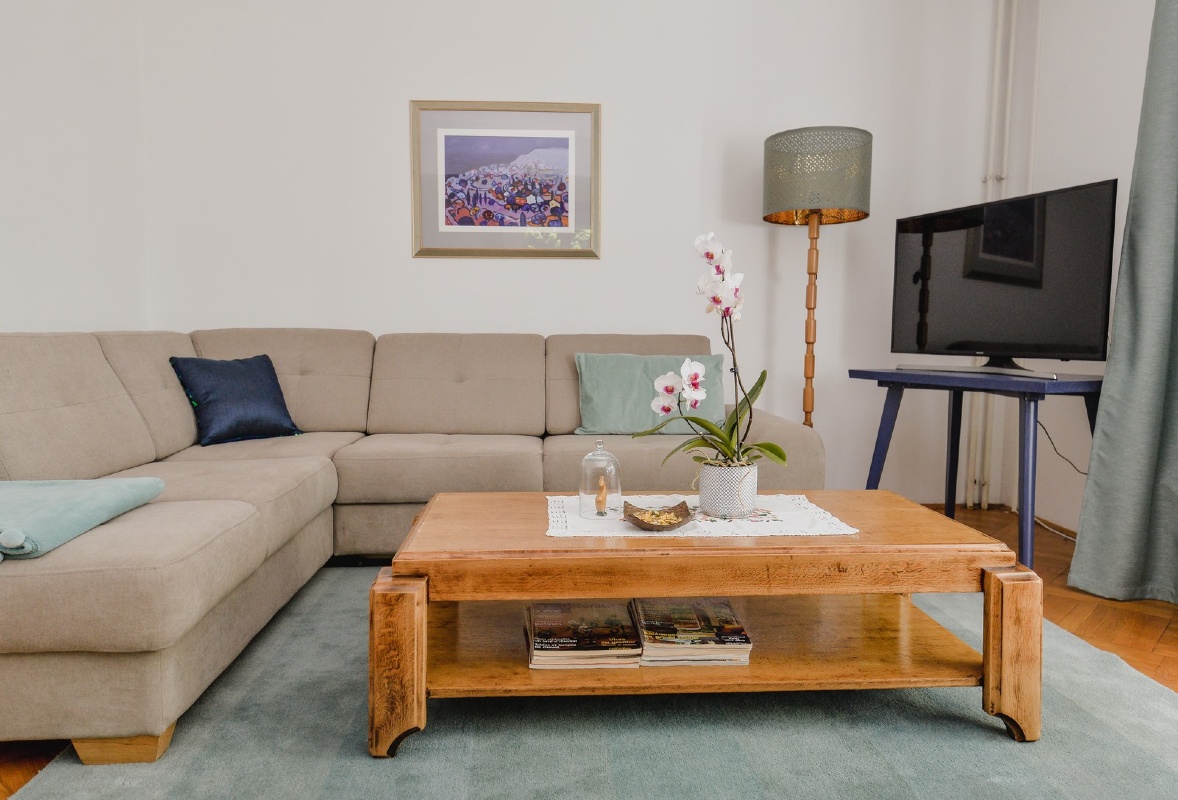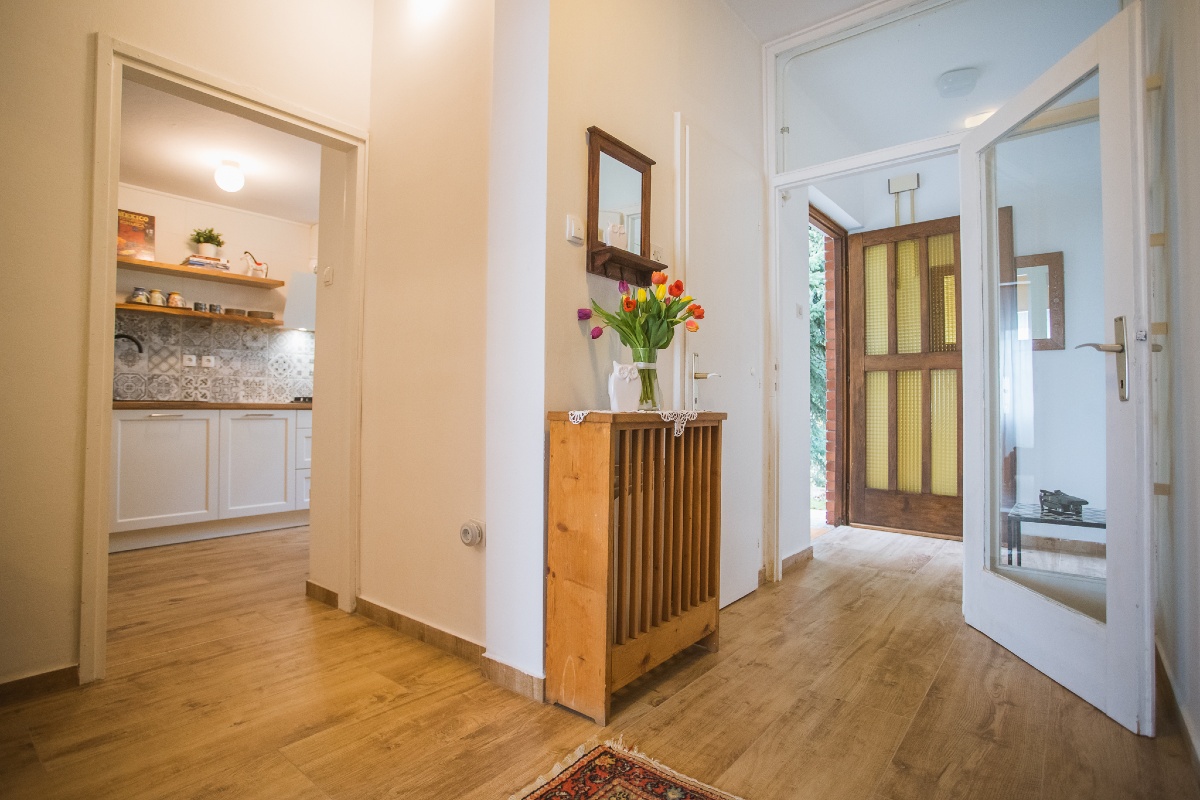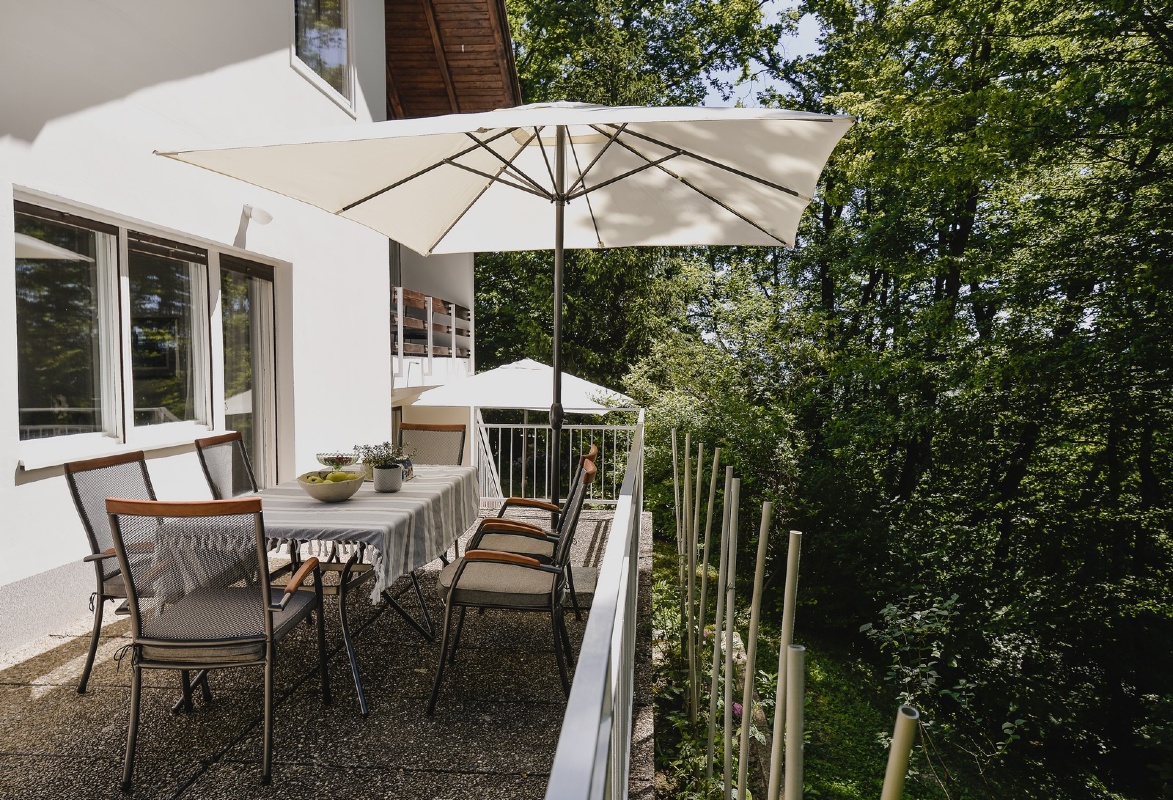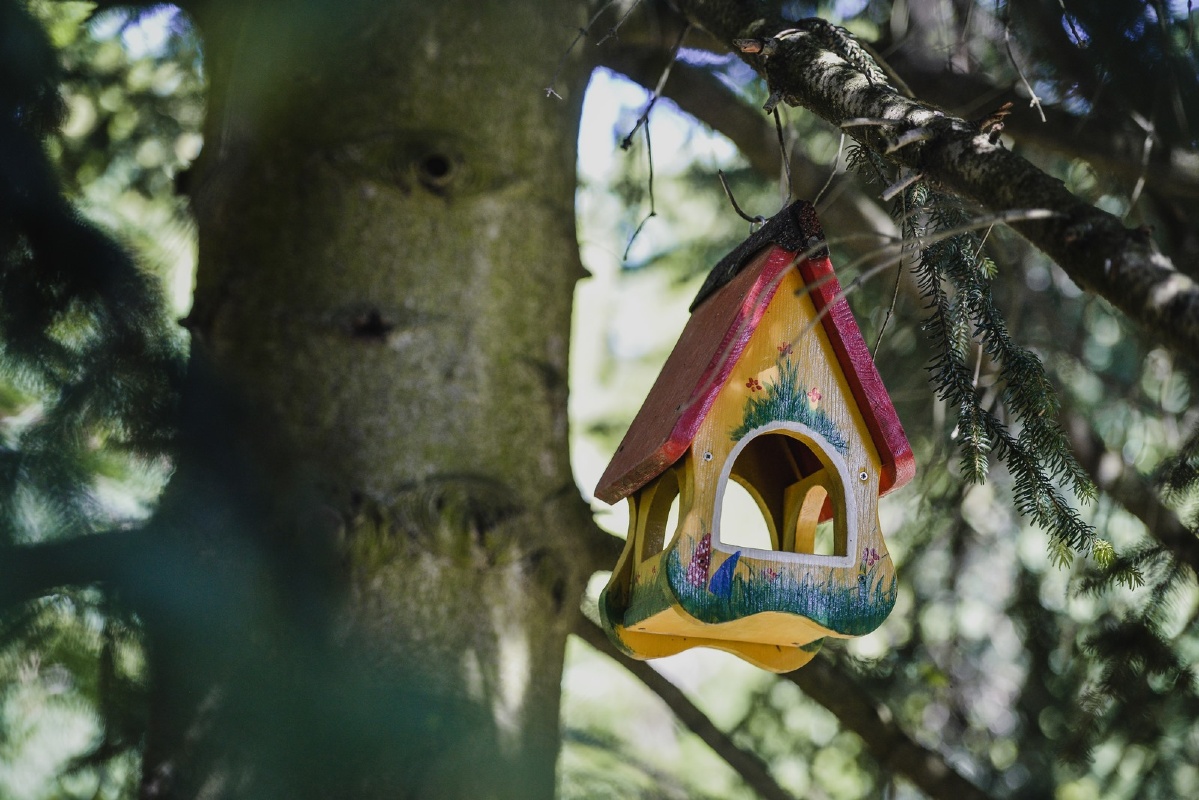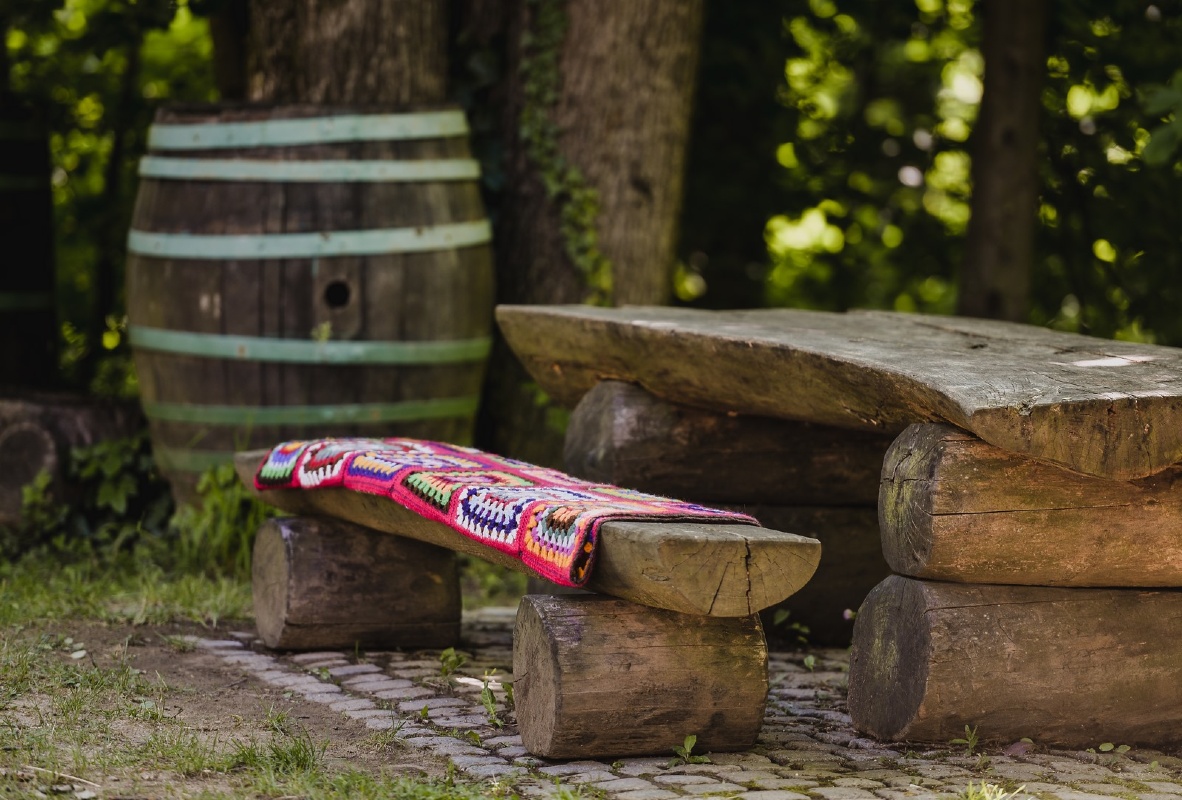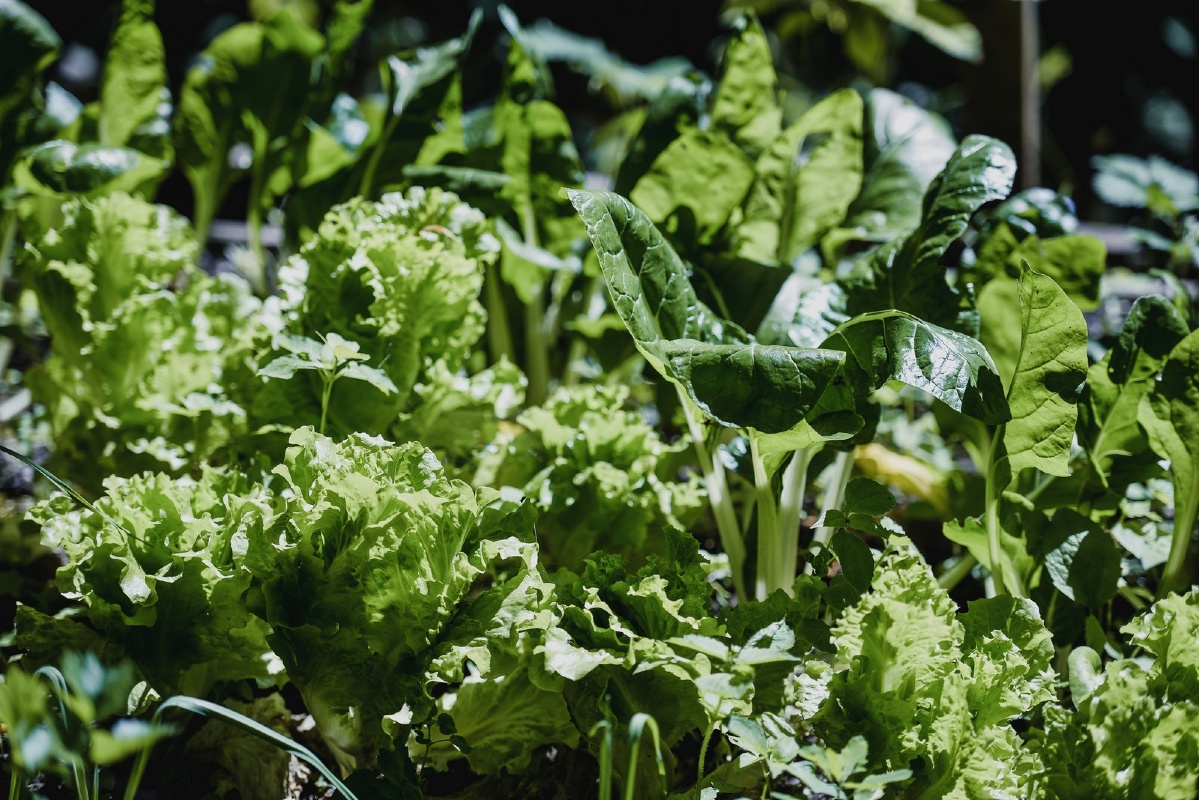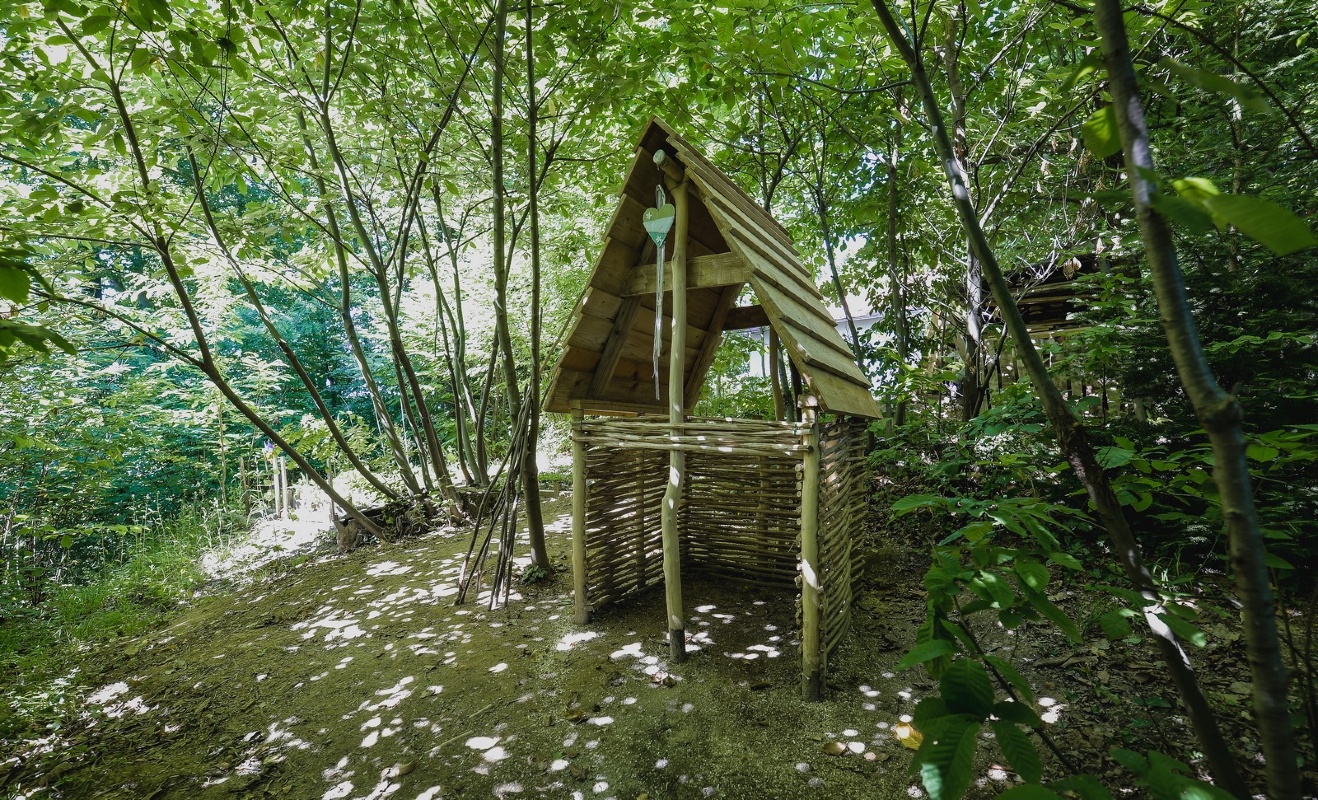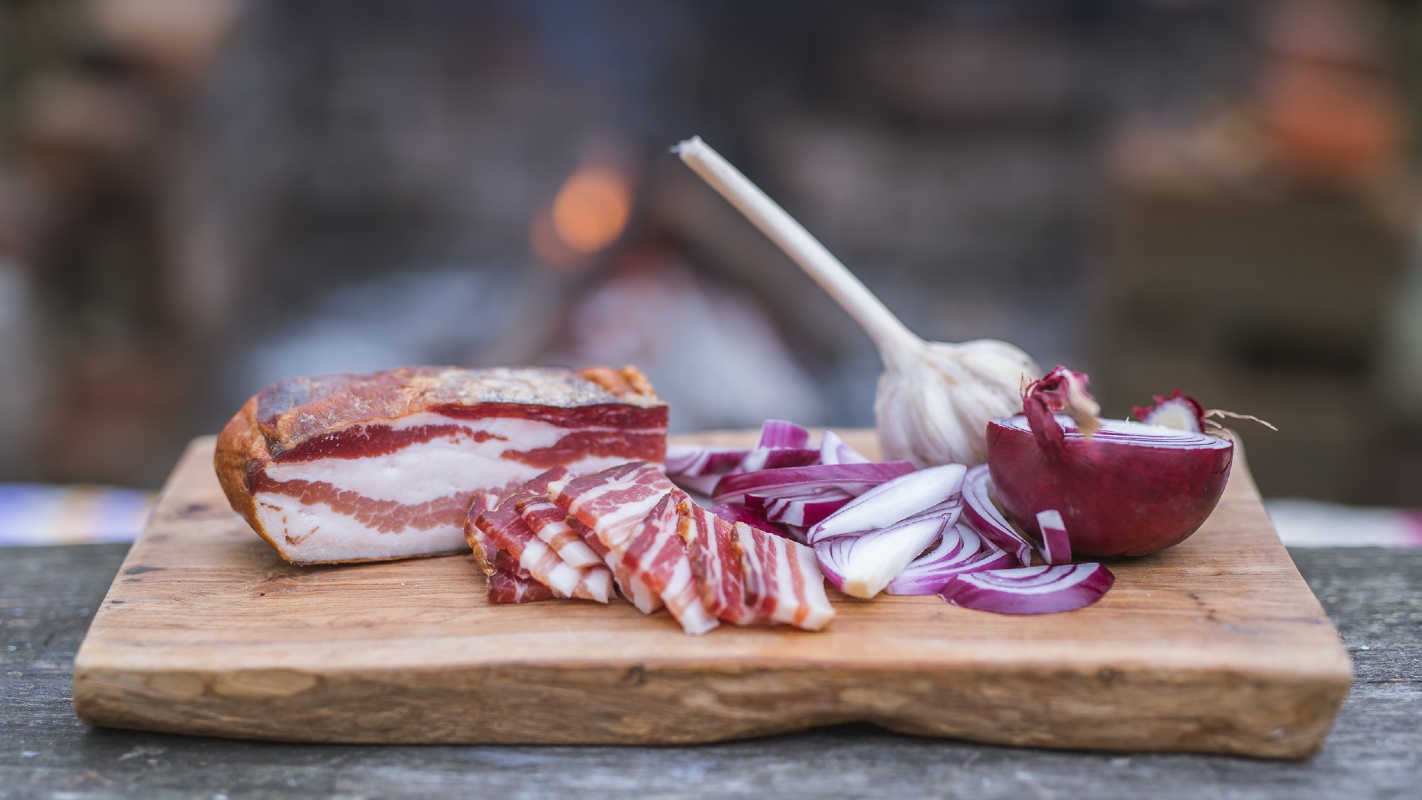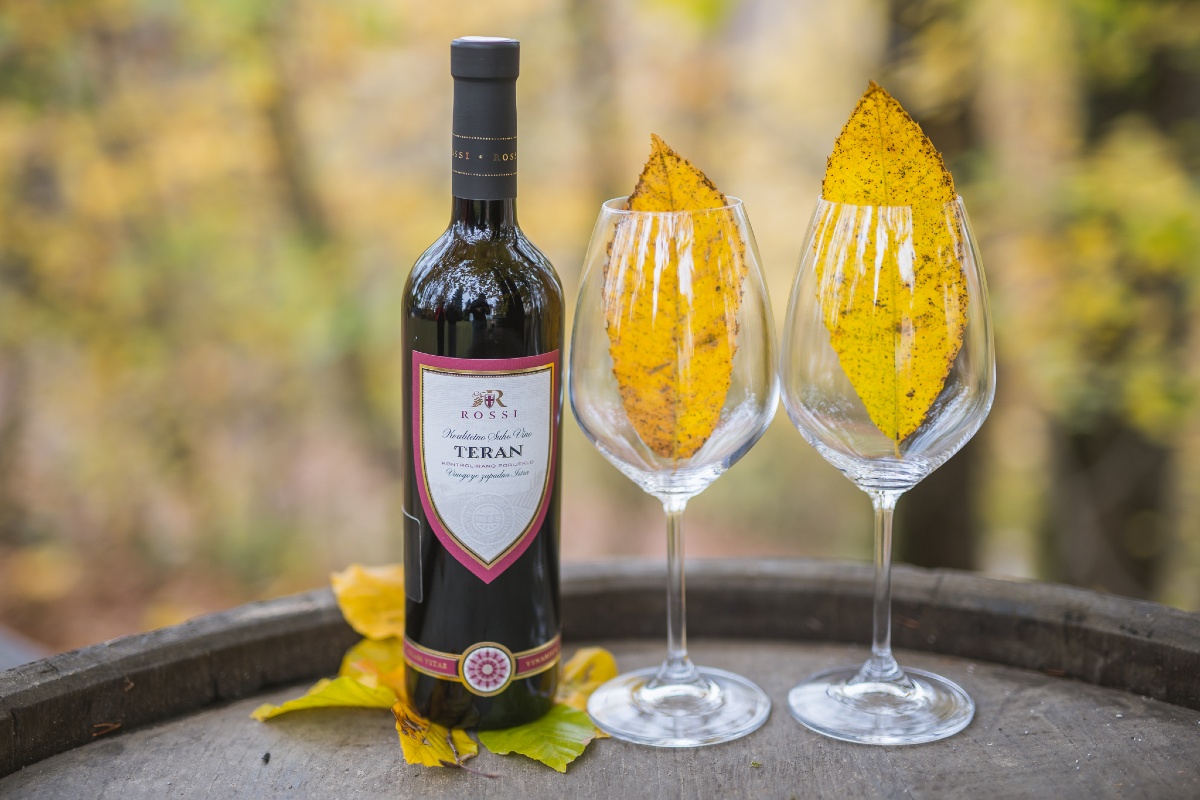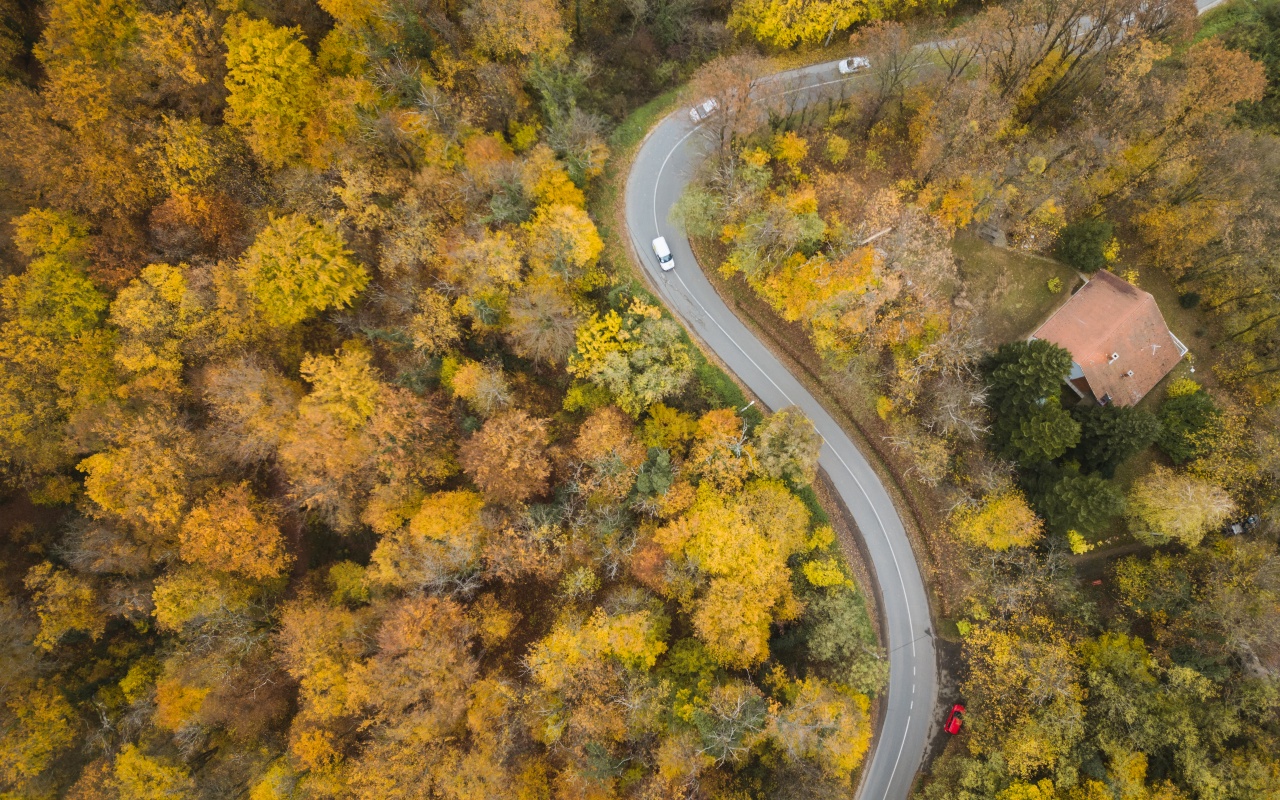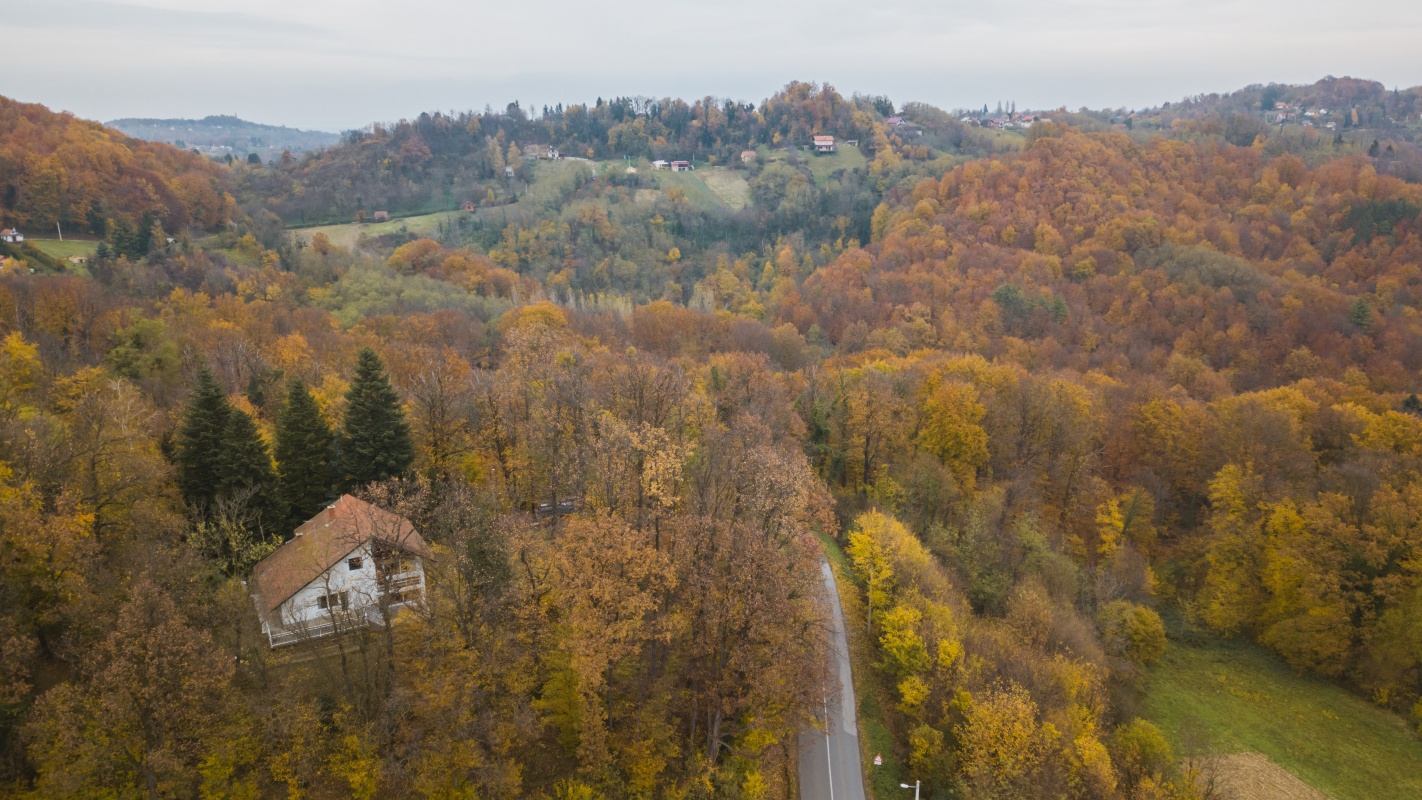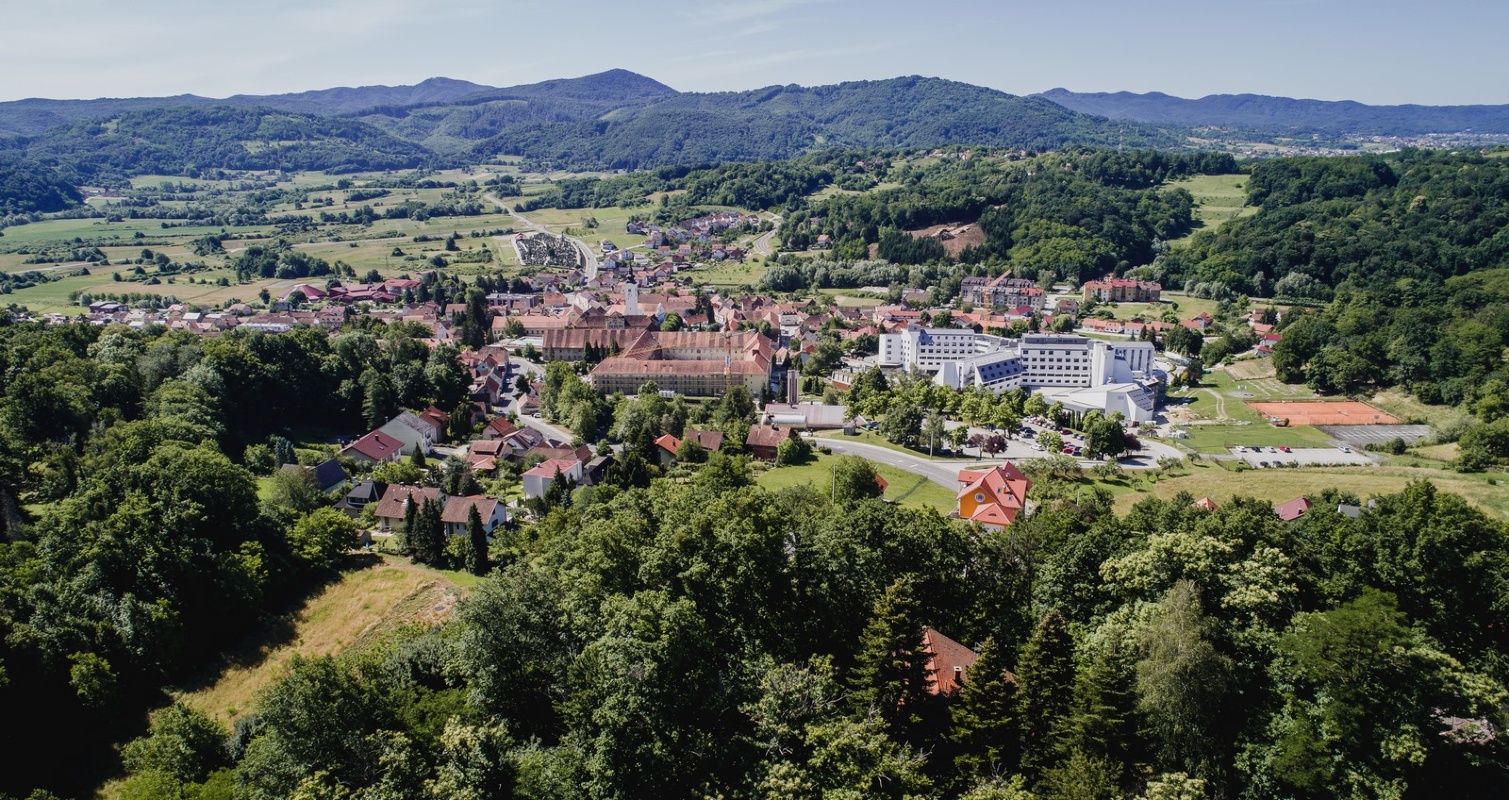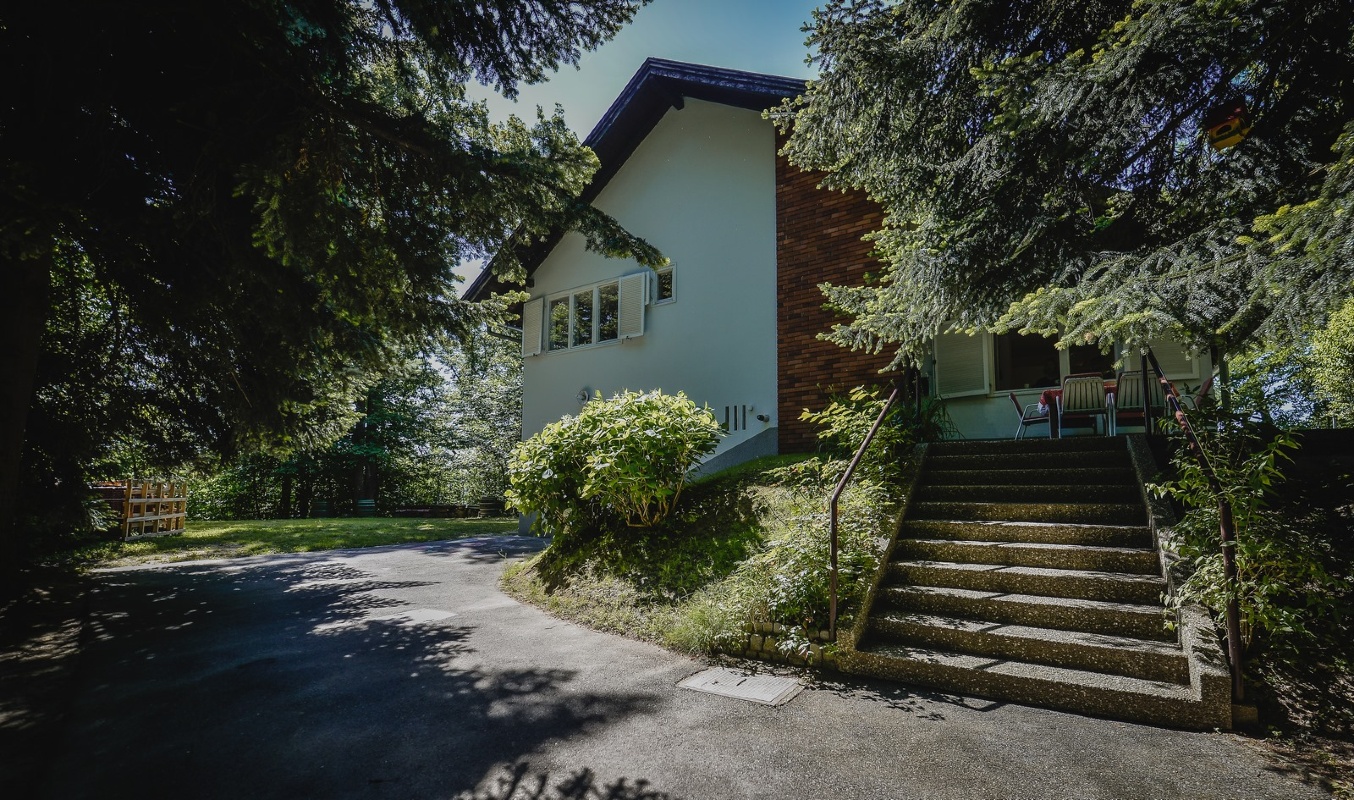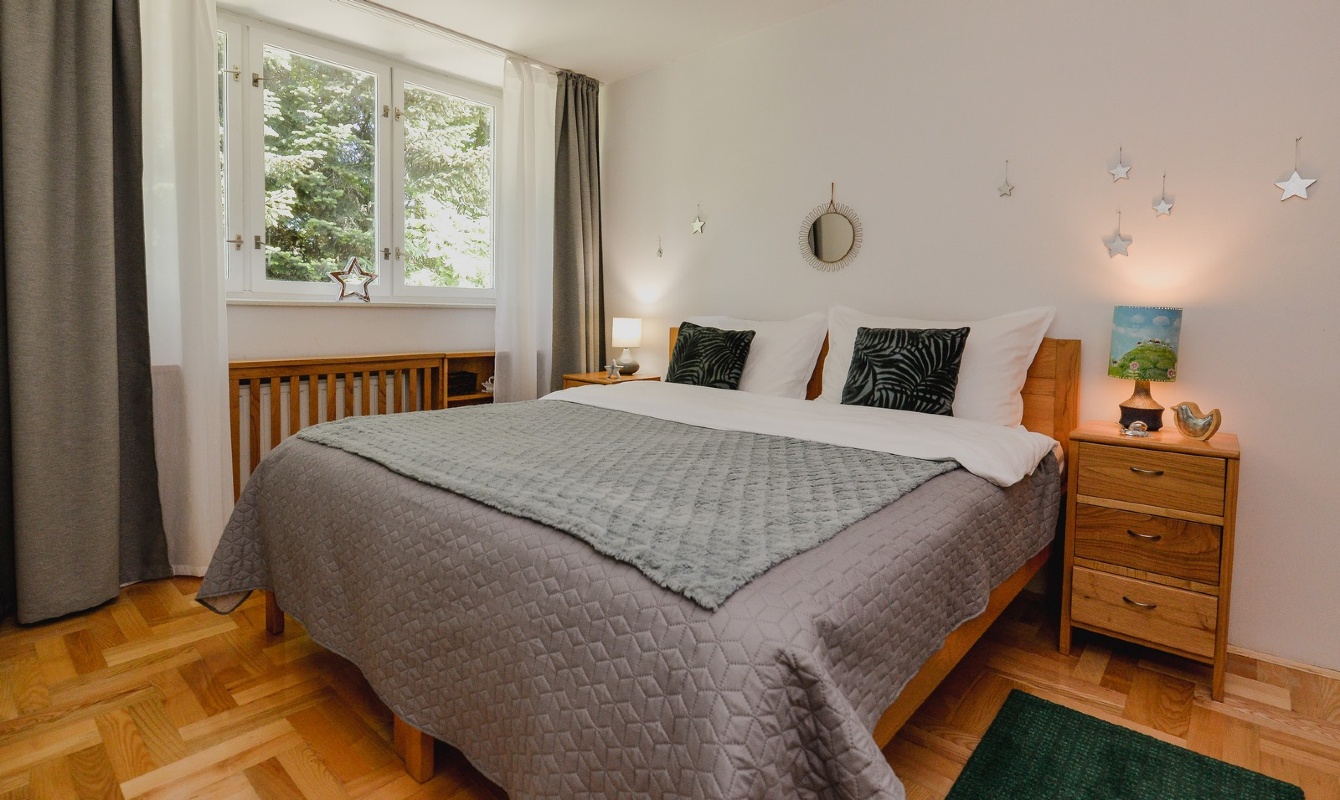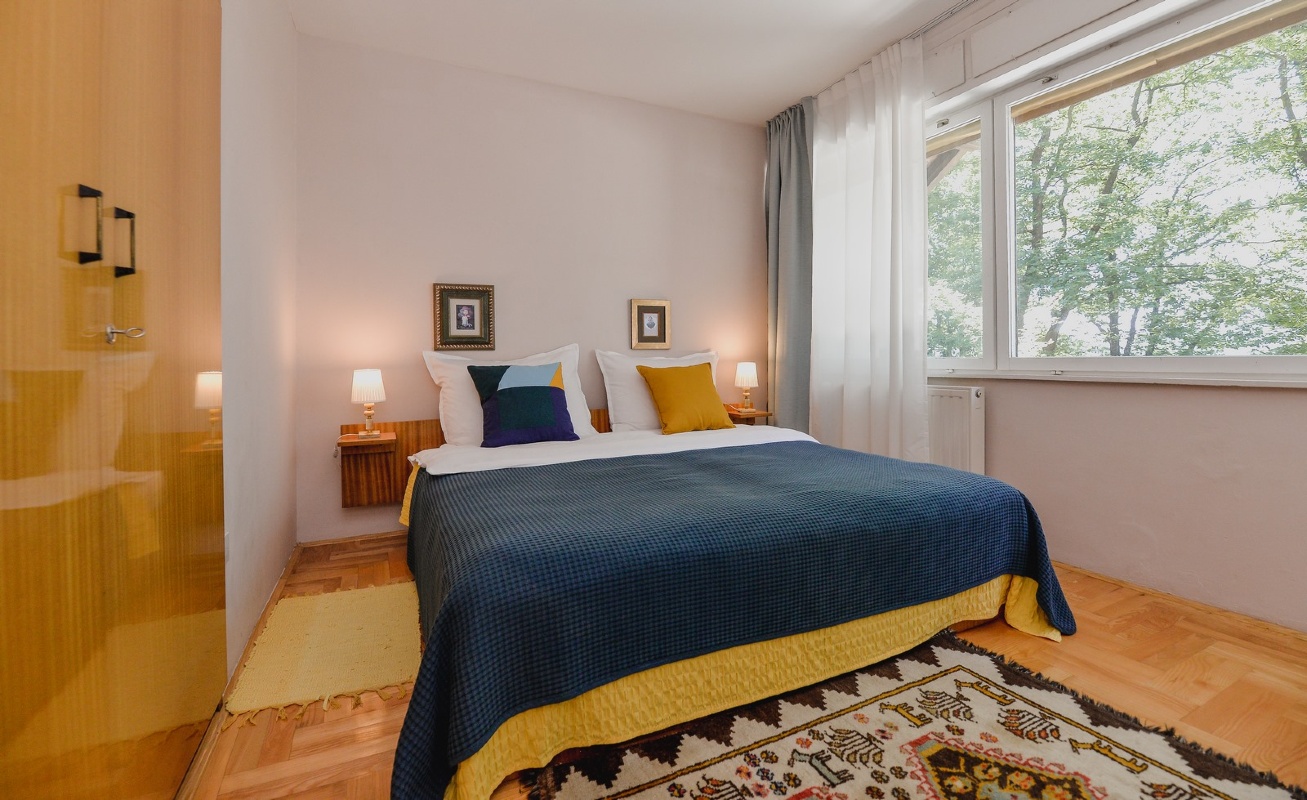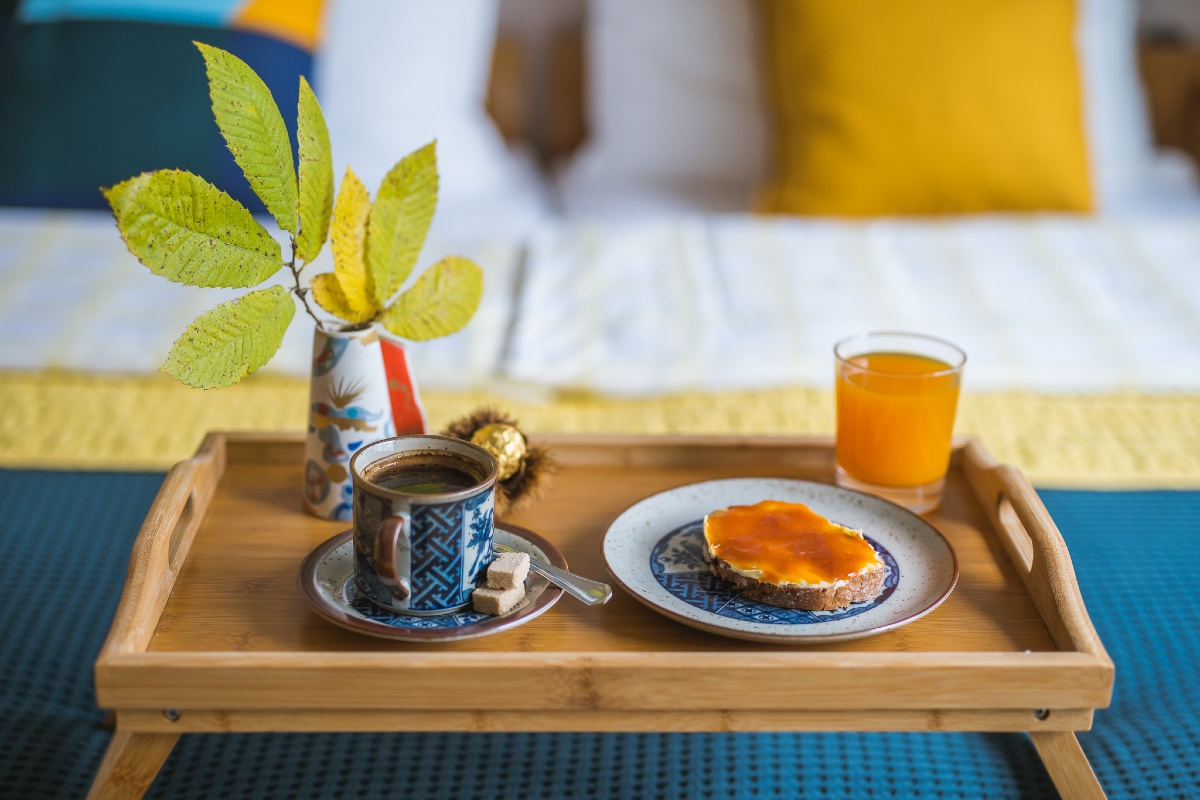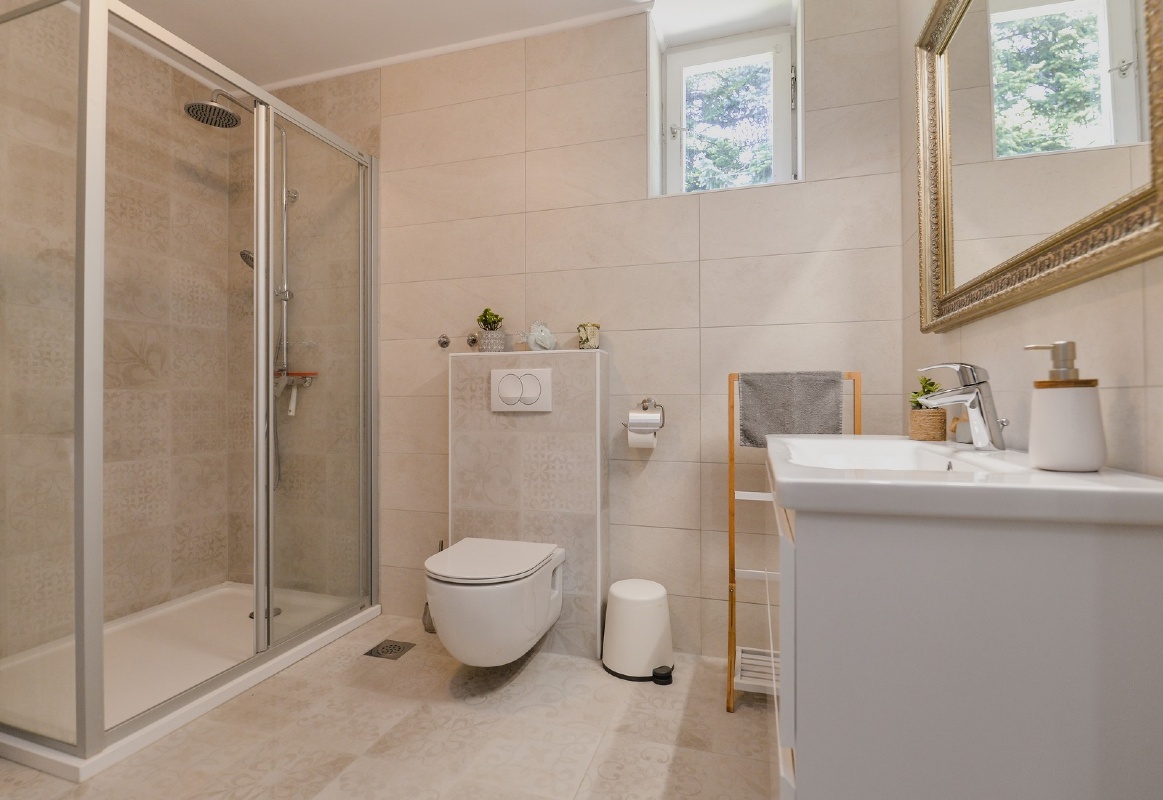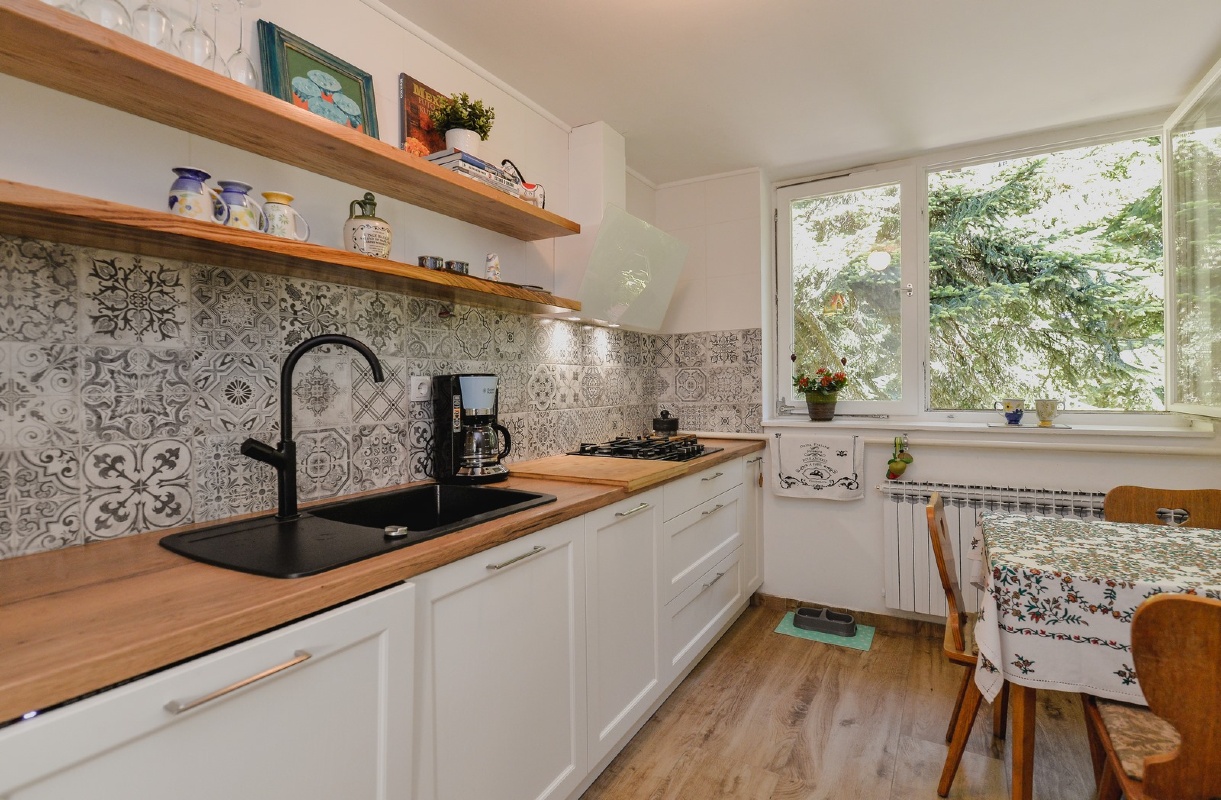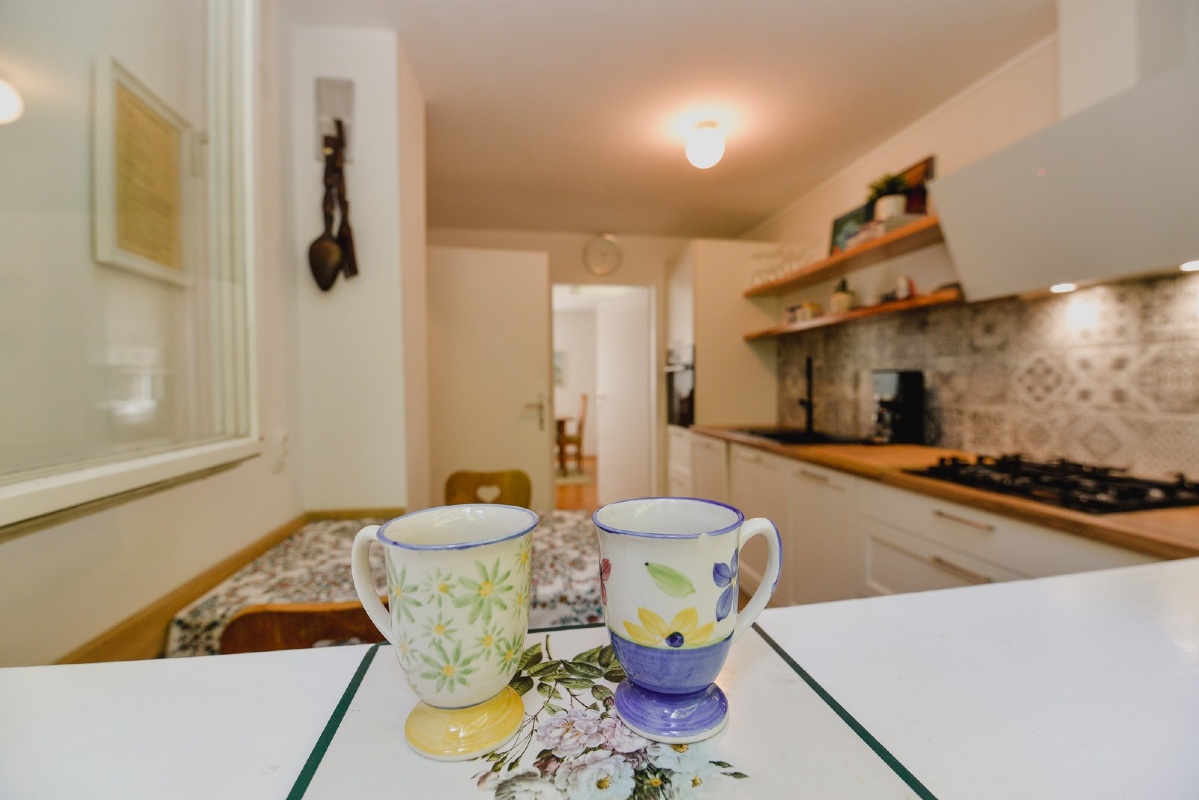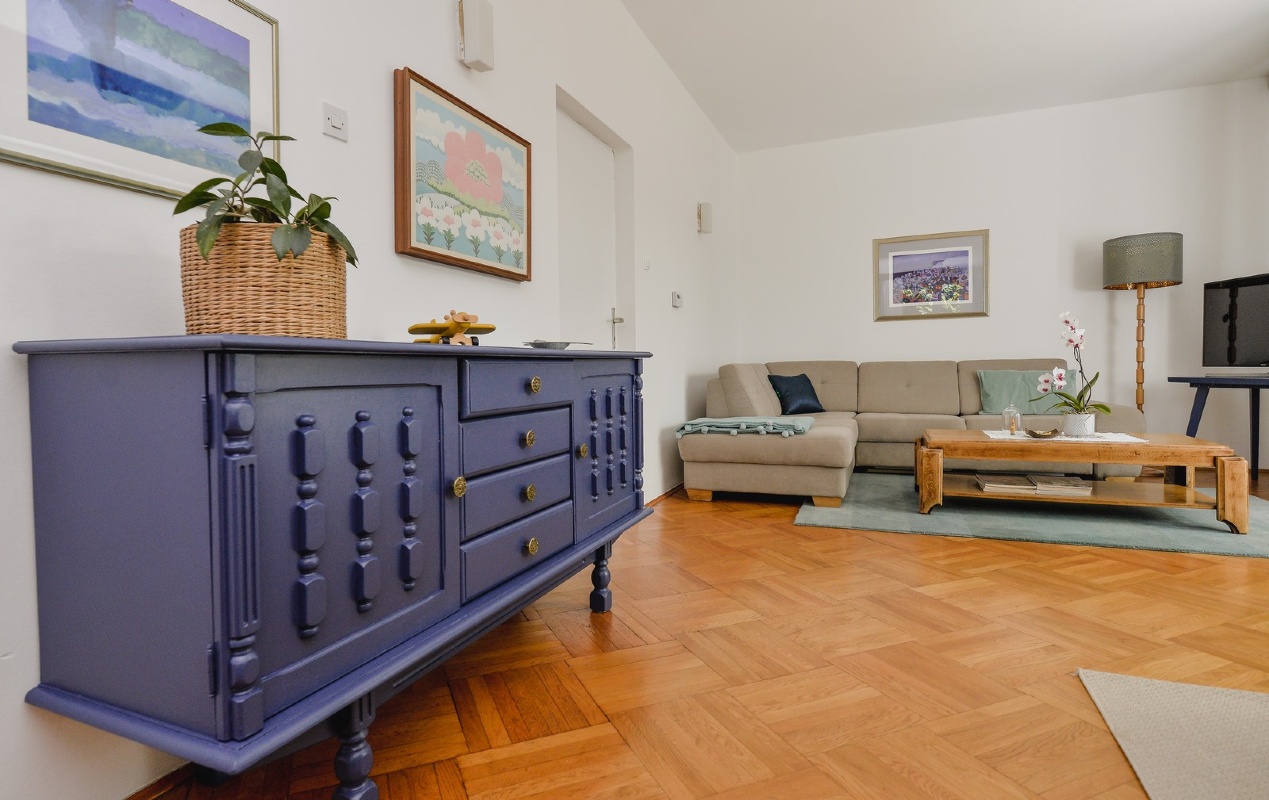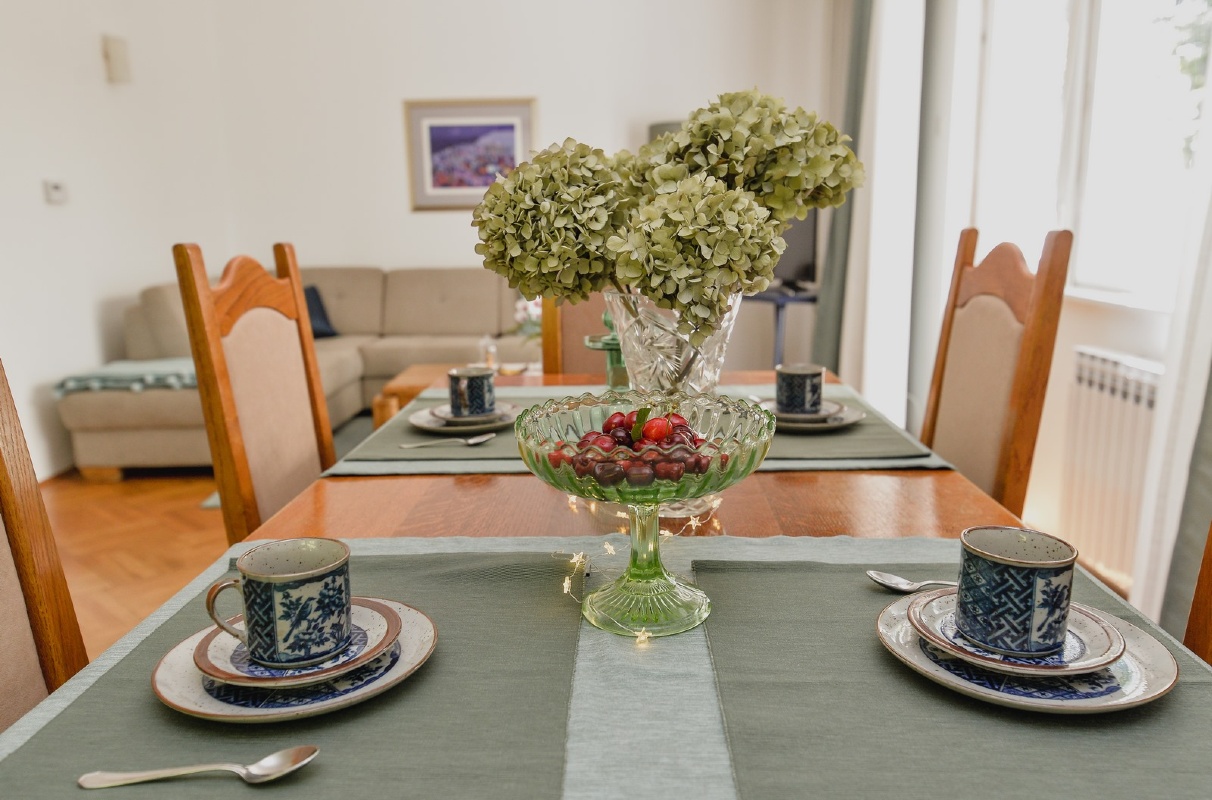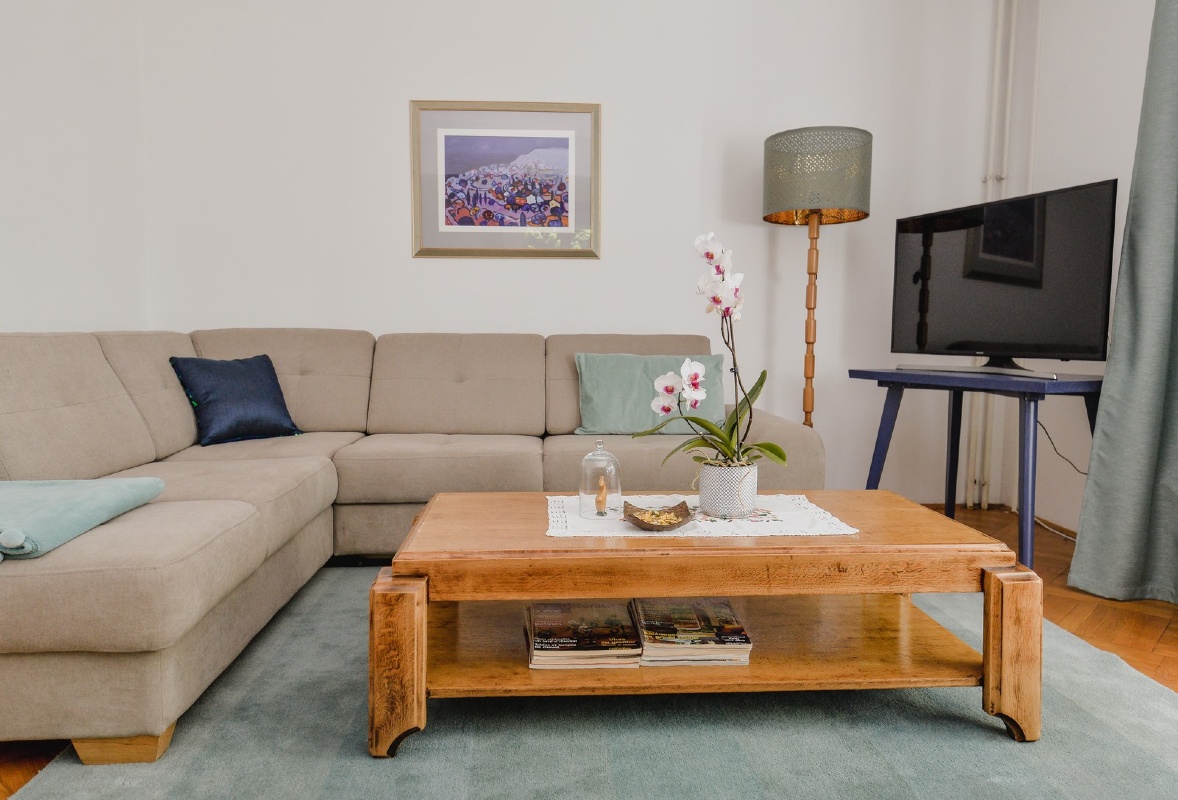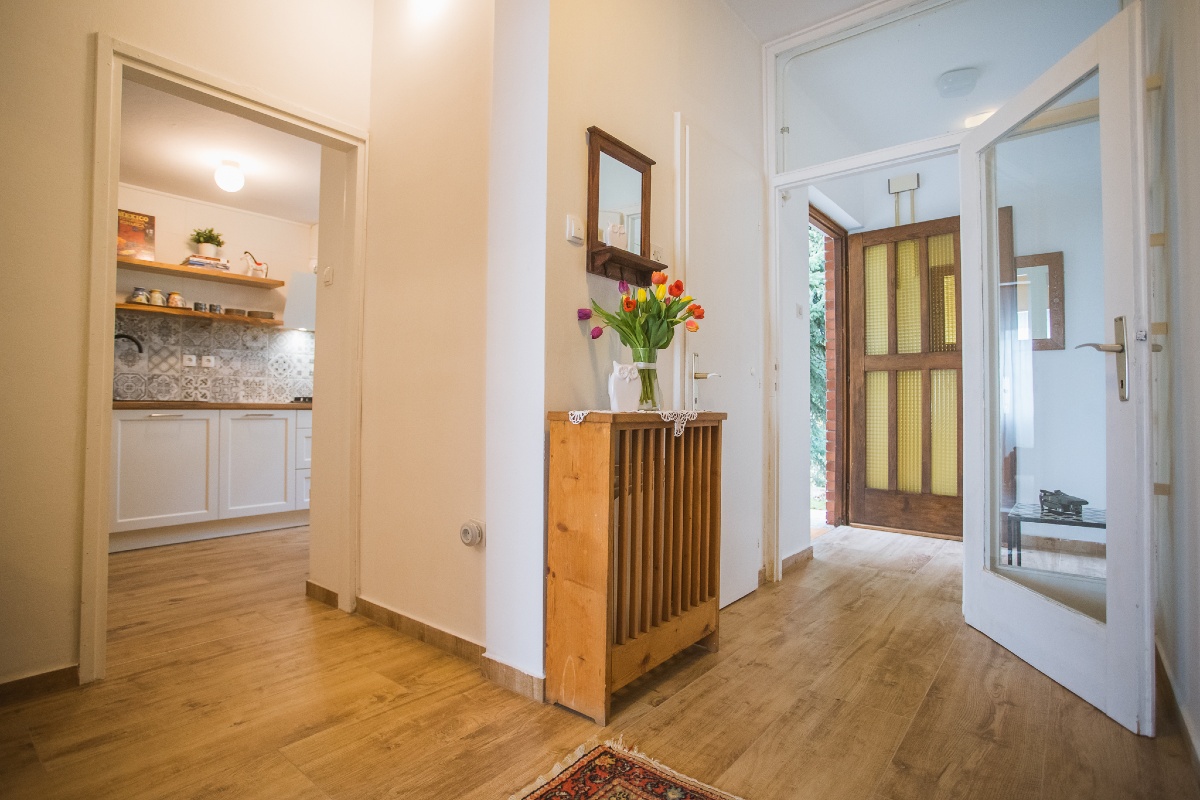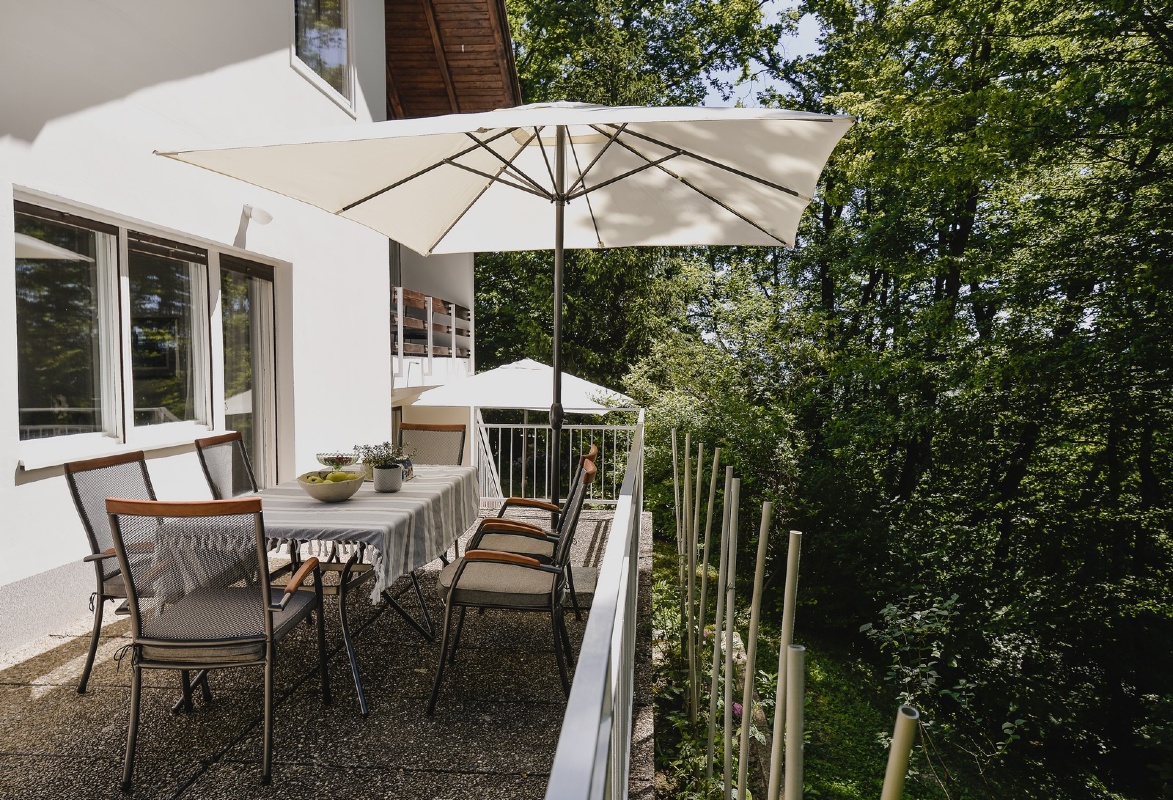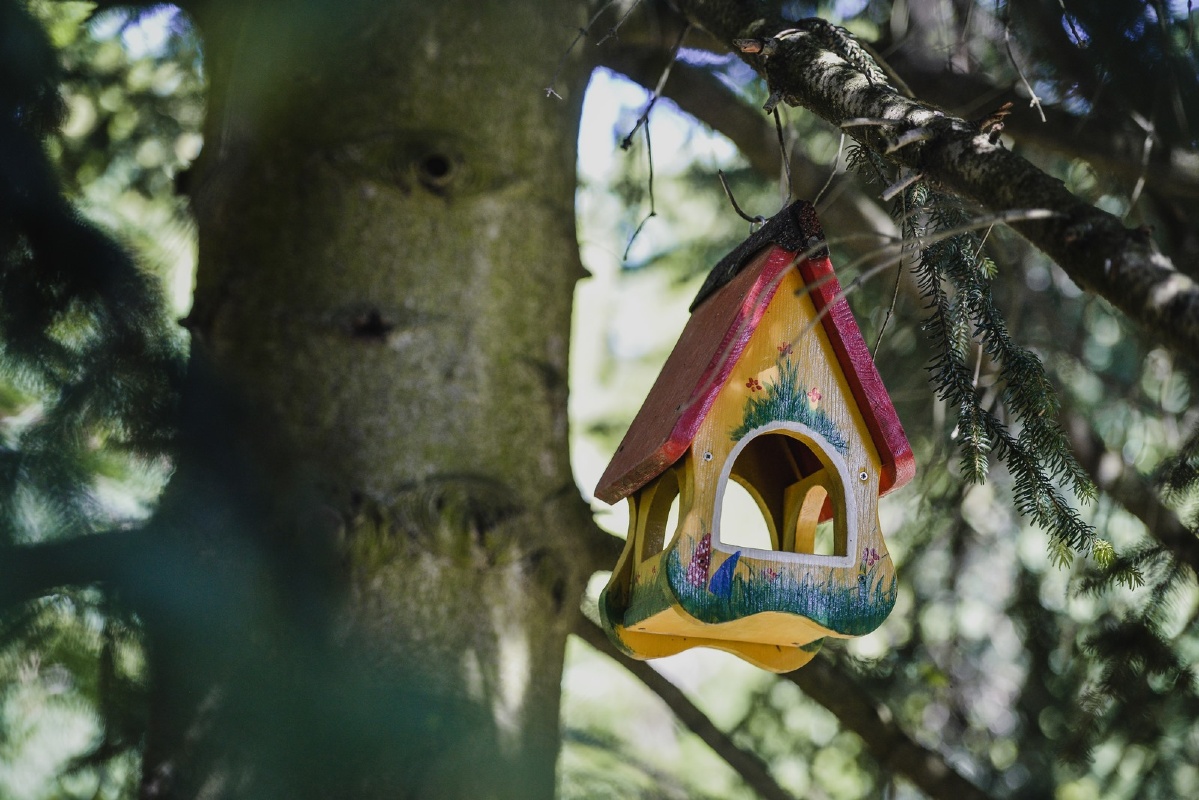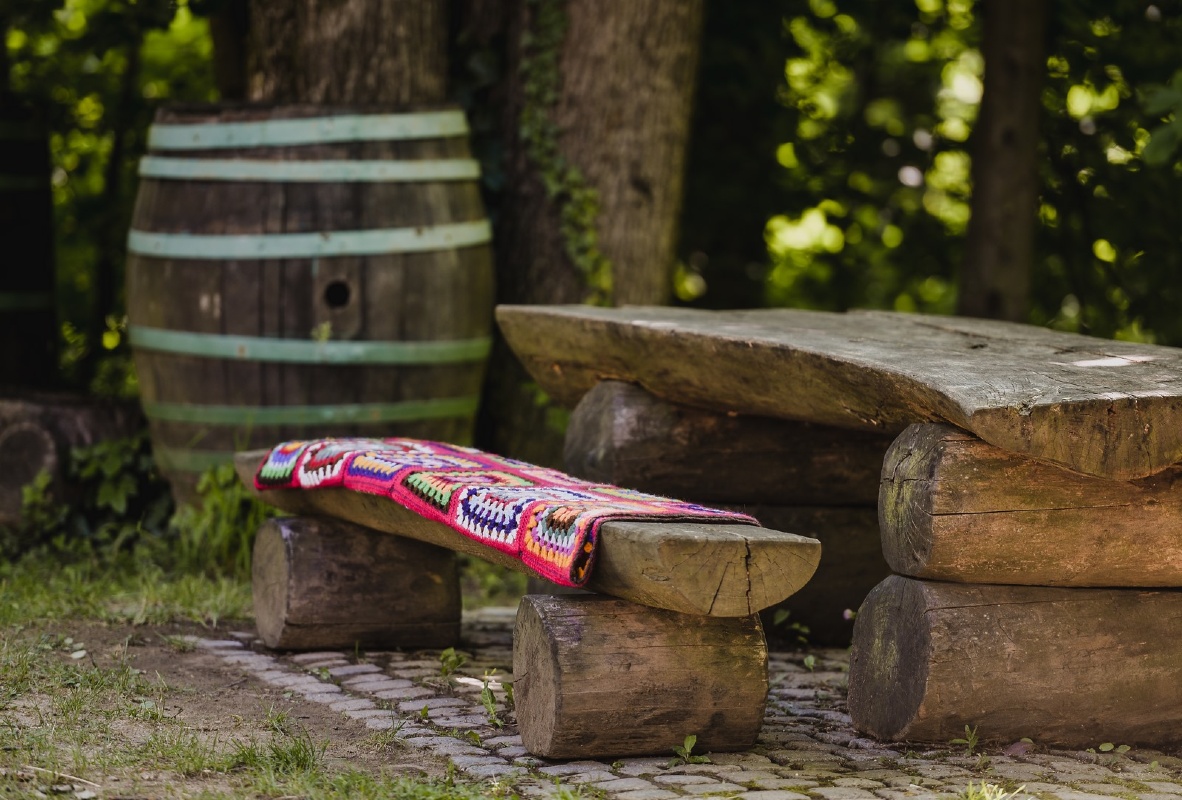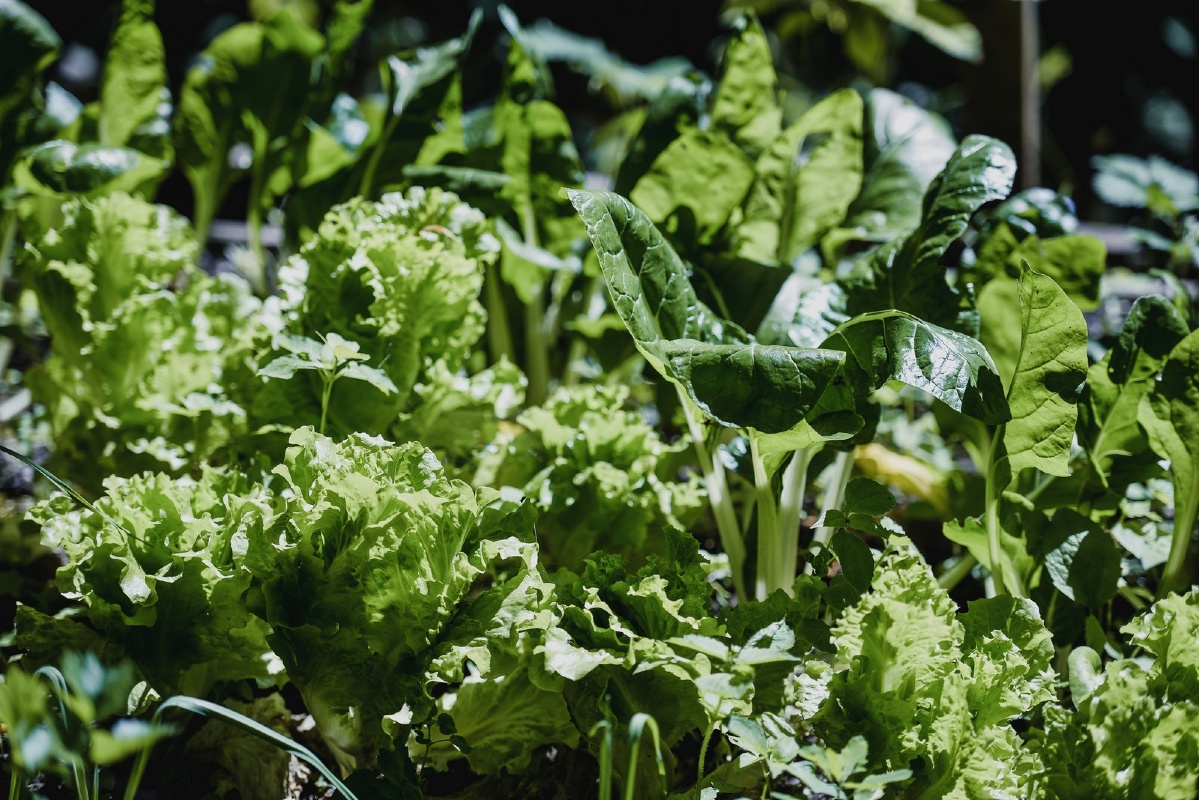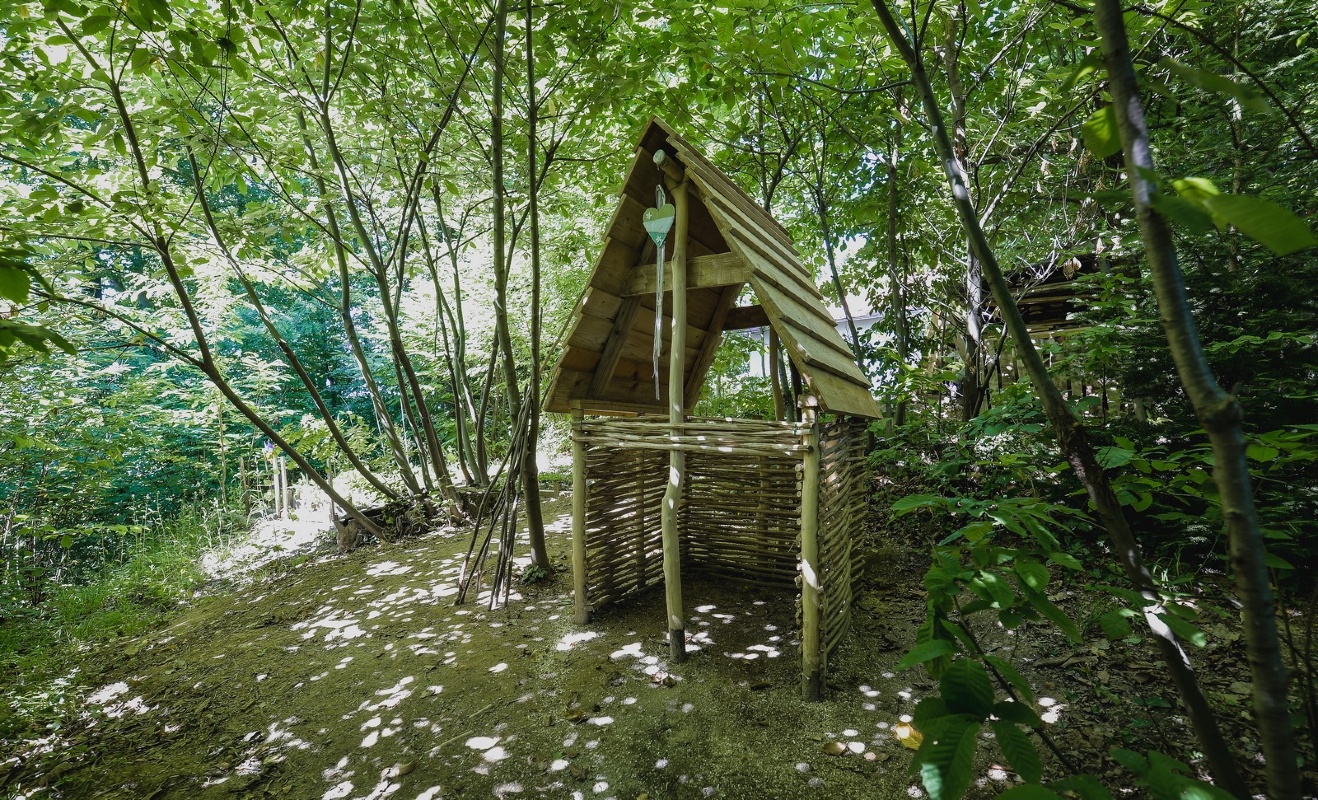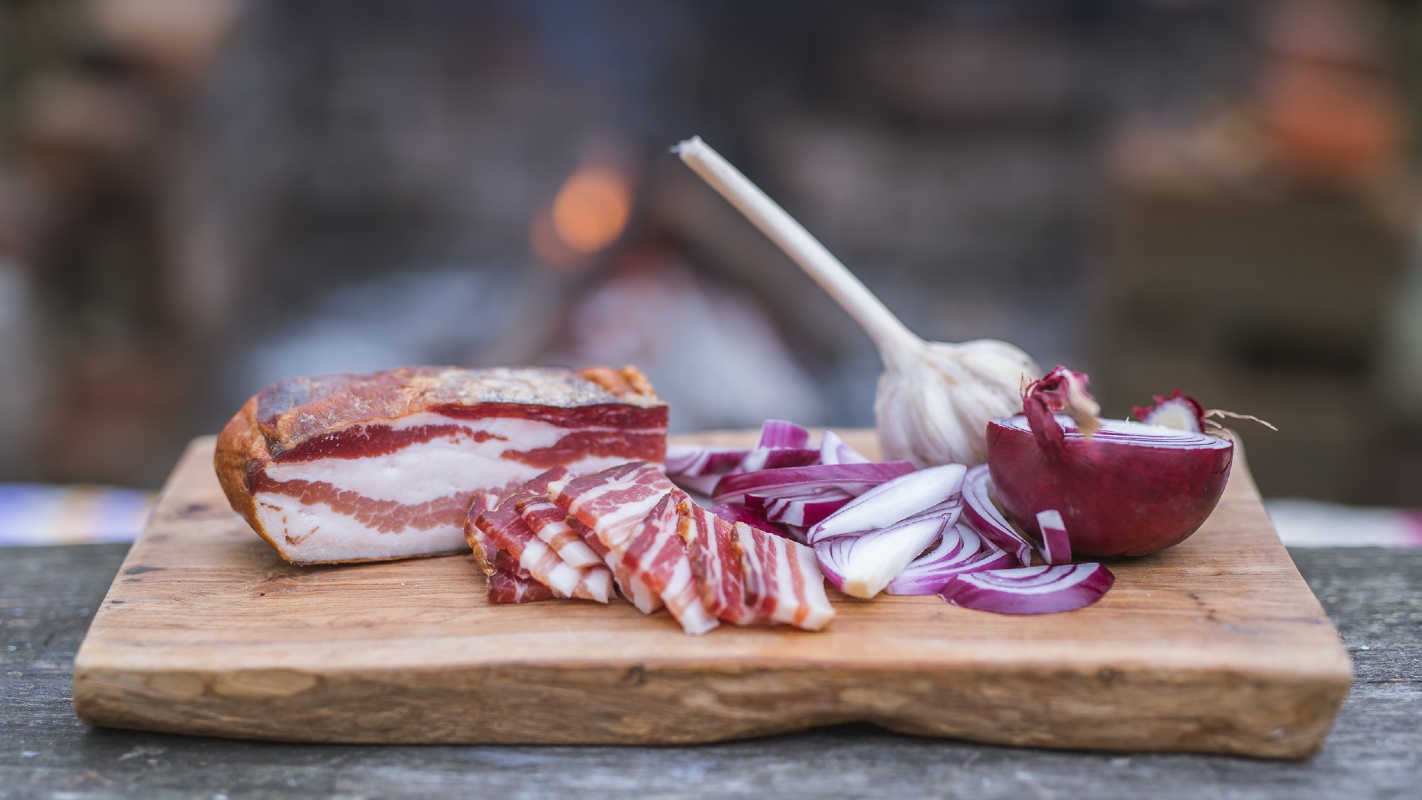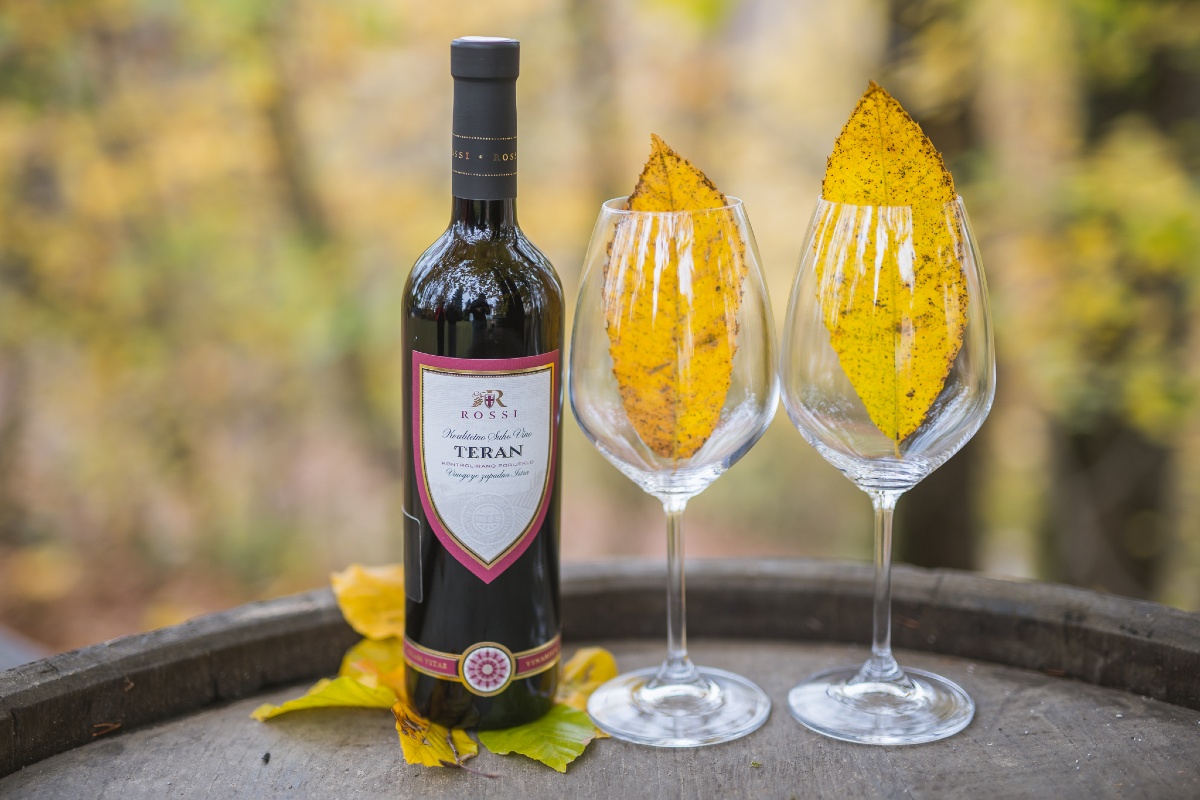 Dom (6+0) Varaždinske Toplice, Varaždinske Toplice
Informacje ogólne
Rodzaj zakwaterowania

Dom

Lokalizacja

Varażdińska, Varaždinske Toplice, Varaždinske Toplice

Wielkość

200.00 m2

Zewnętrzna powierzchnia

1500.00 m2
Opis
The Old Chestnut Vacation home is located in a small charming town of Varaždinske Toplice.
Surrounded by lush palette of constantly changing forest, in all seasons this house offers a unique experience of nature with all the comforts of a home.
The house is fully furnished and consists of 3 double bedrooms, fully equipped kitchen, dining room and living room with TV, lounge area, spacious bathroom, separate toilet and the garage. It is surrounded by generous terraces, a meadow and a calming chestnut forest. There is also a barbecue place with wooden seating area.
House is ideal for all people who yearn for peace and a good rest and is a great starting point for discovering the secrets of continental Croatia. It is ideal for families with 2-4 children.
House is a cozy space surrounded by greenery and countless opportunities to fill your day. Take a trip to nearby Varaždin or Zagreb, visit one of many castles in vicinity, go hiking to one of the nearby mountains, or spend the day by the pool at a nearby thermal spa. Or simply sit on the patio, sip on tea and enjoy the birds chirping.
Slovenia and Hungary are less then and hour away. Nearest airport (Zagreb-Zračna luka Franjo Tuđman) is 70 km north, and can be reached in 45 min by car.
The hosts are friendly, they love to travel and will gladly welcome each guest as a friend.
Mapa
Varażdińska, Varaždinske Toplice, Varaždinske Toplice,Varaždinska 19