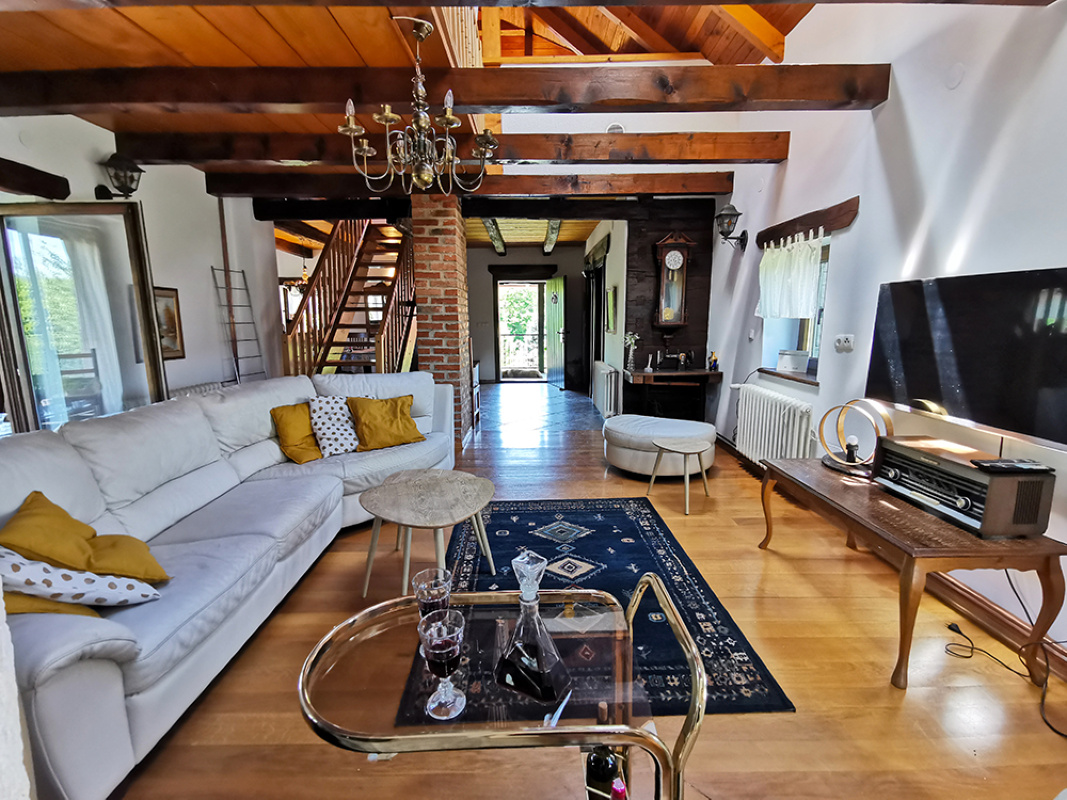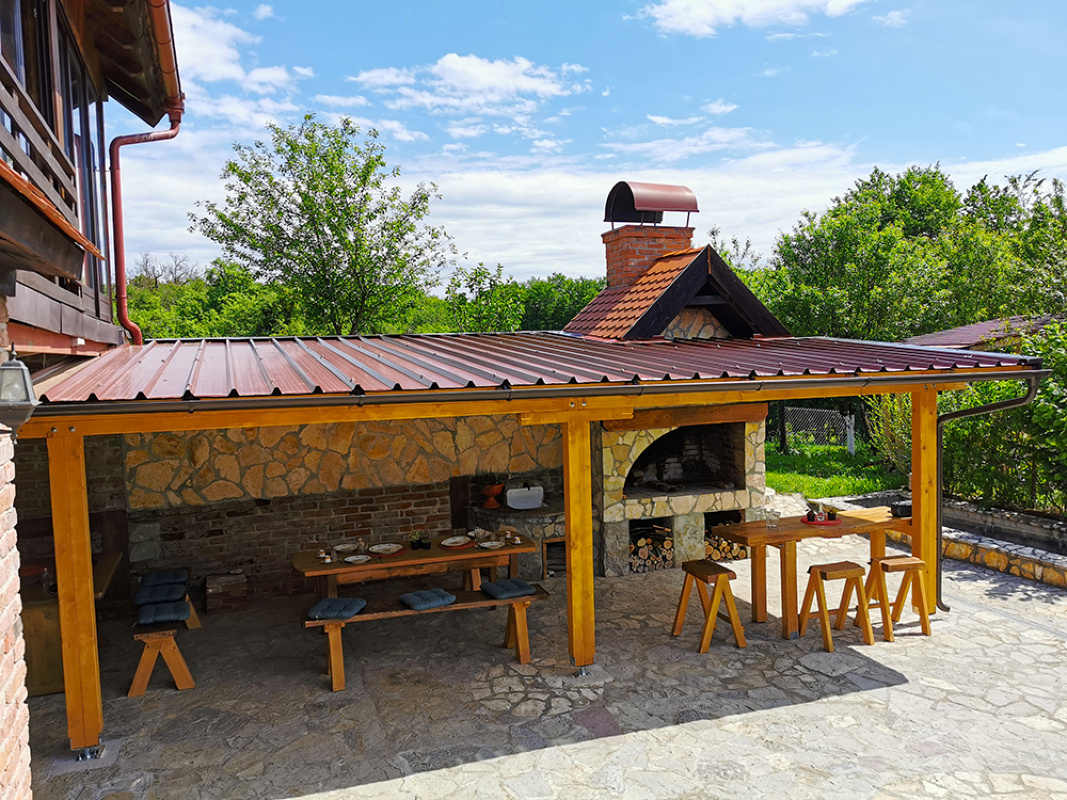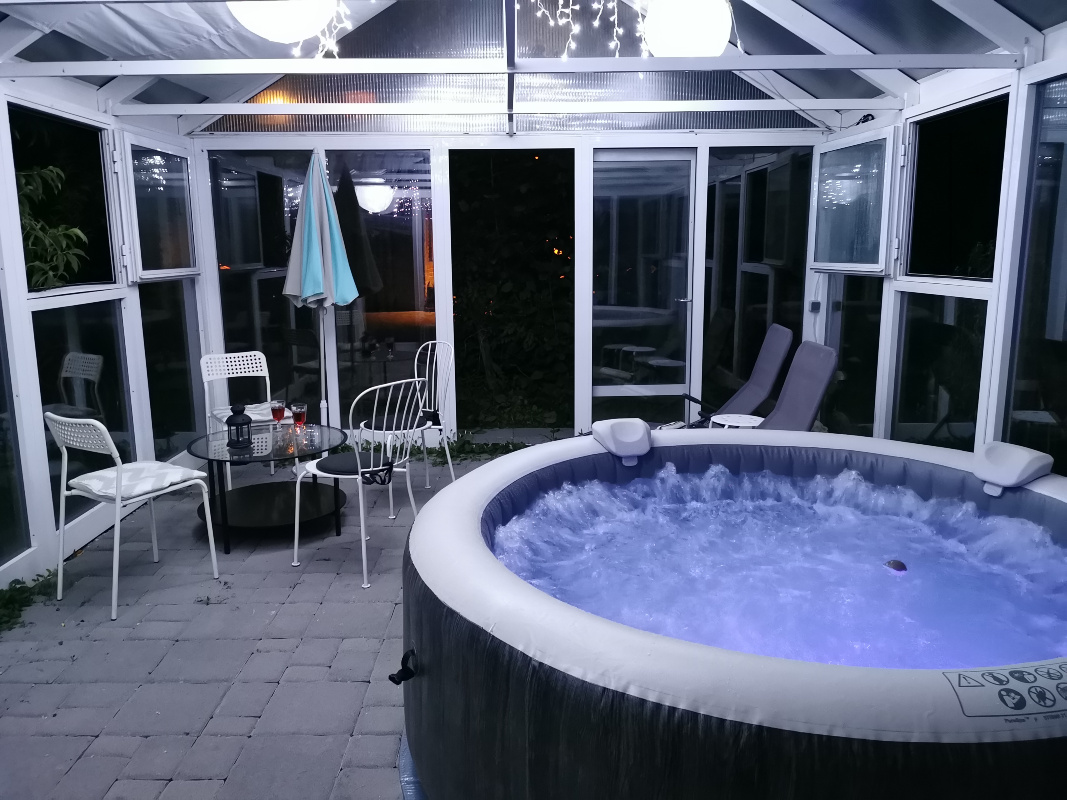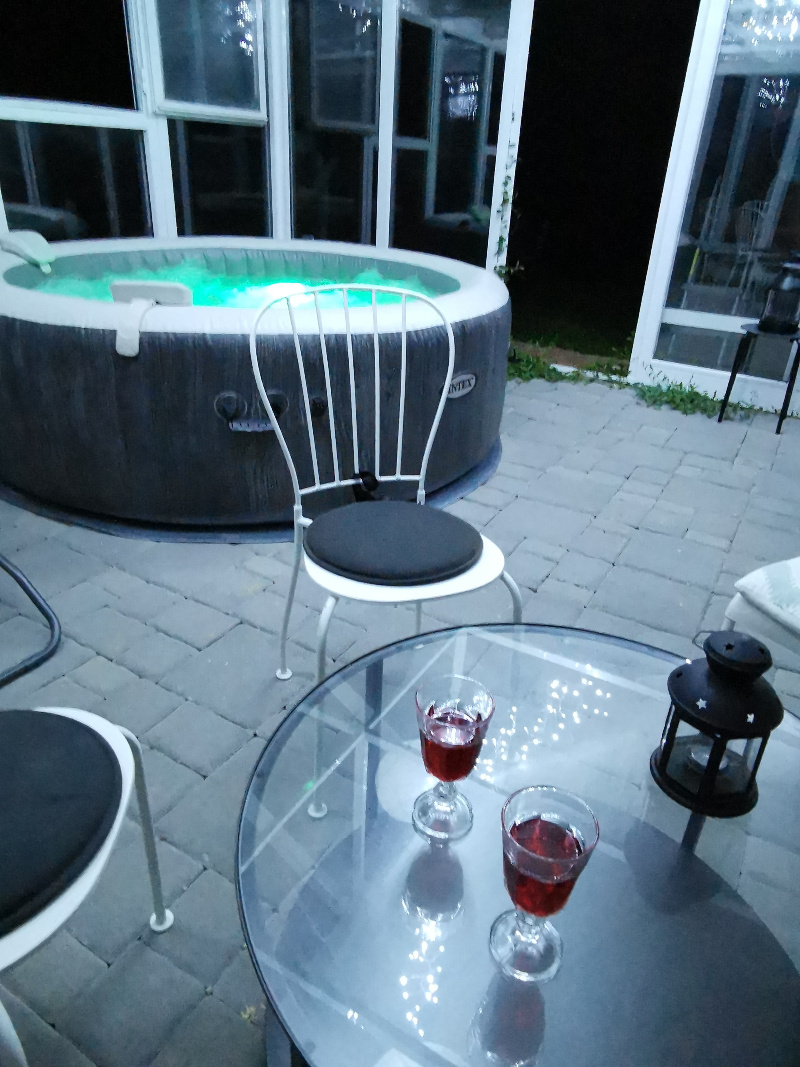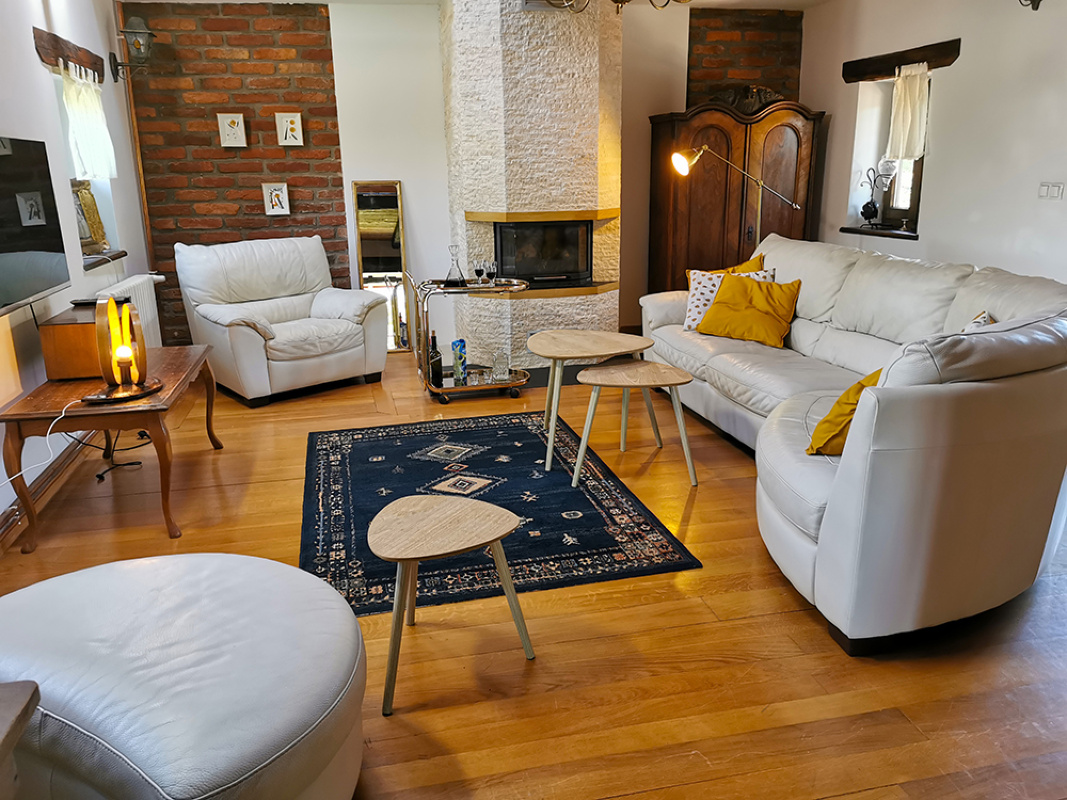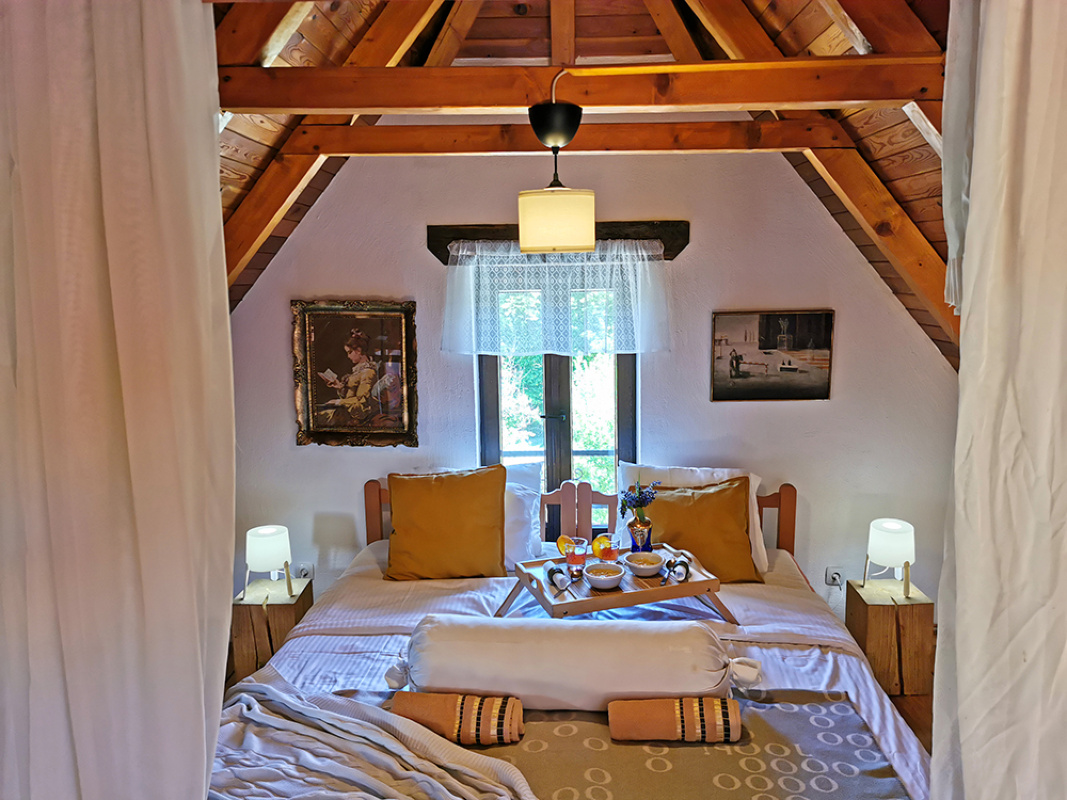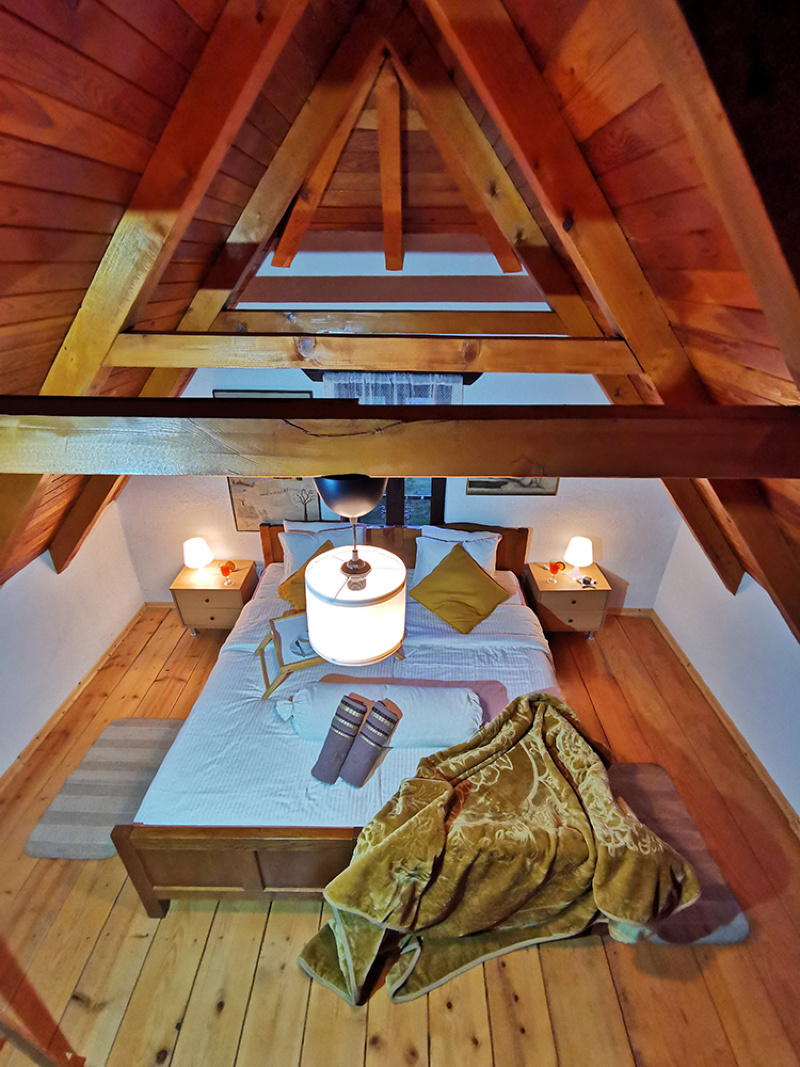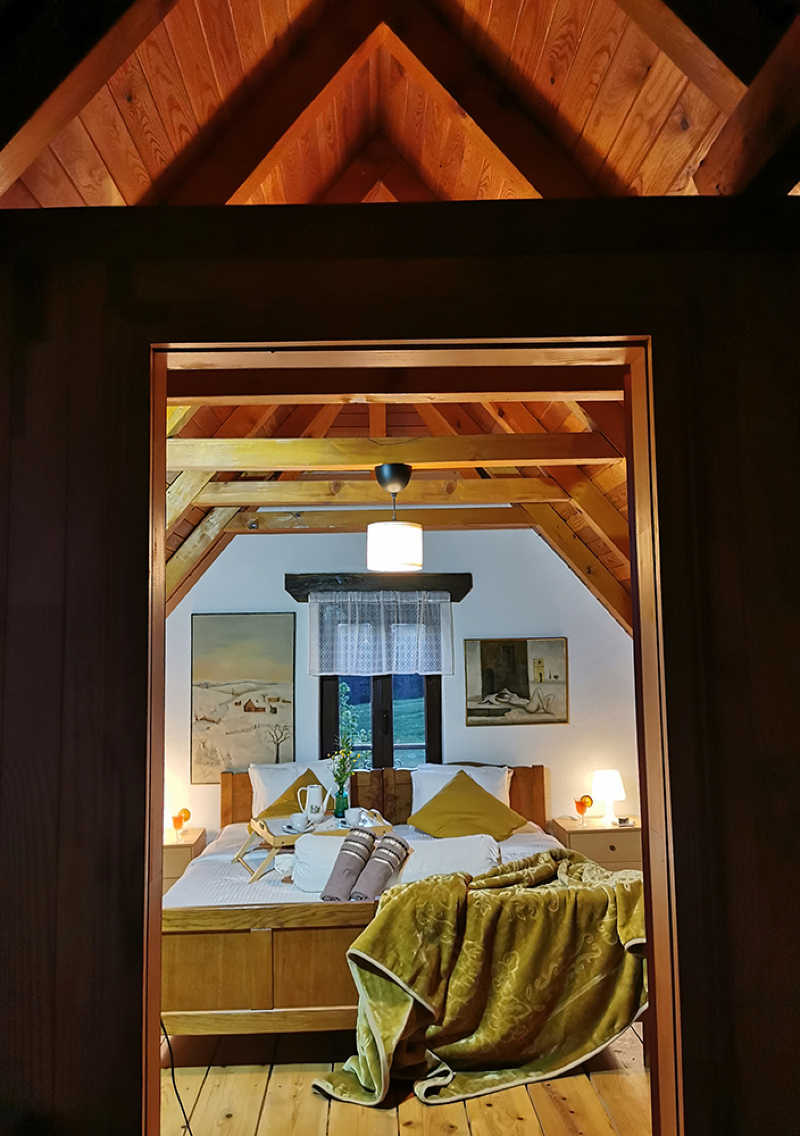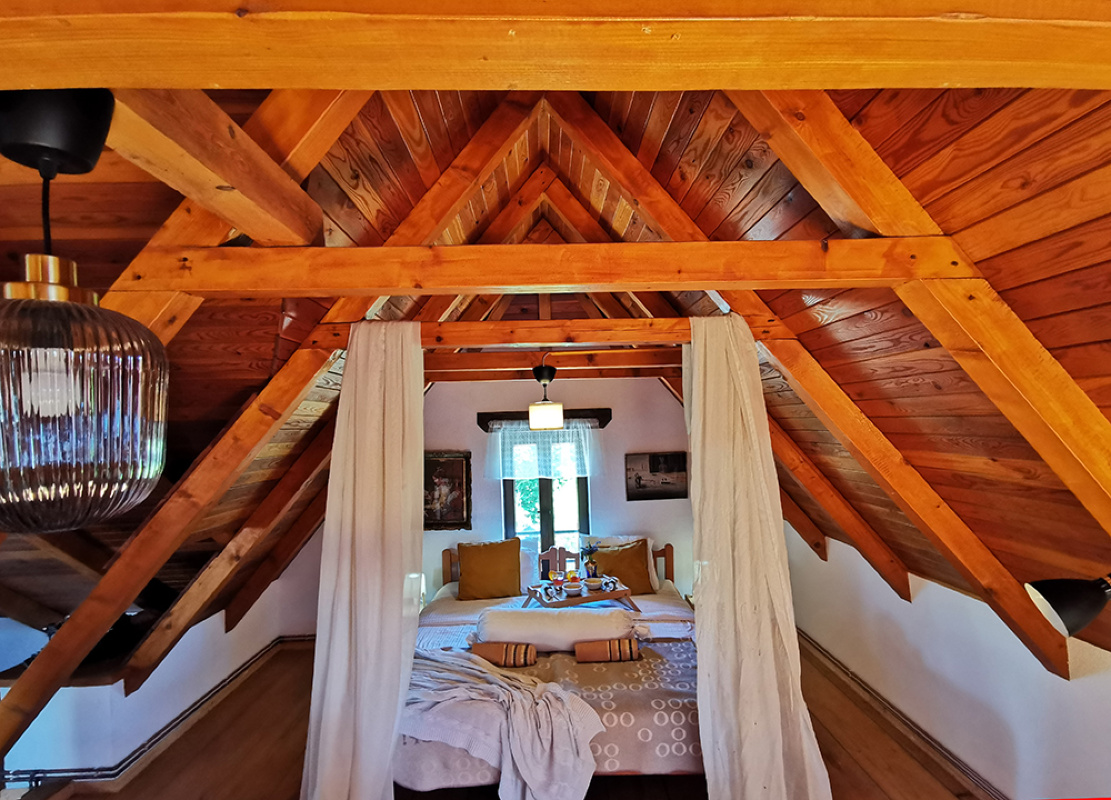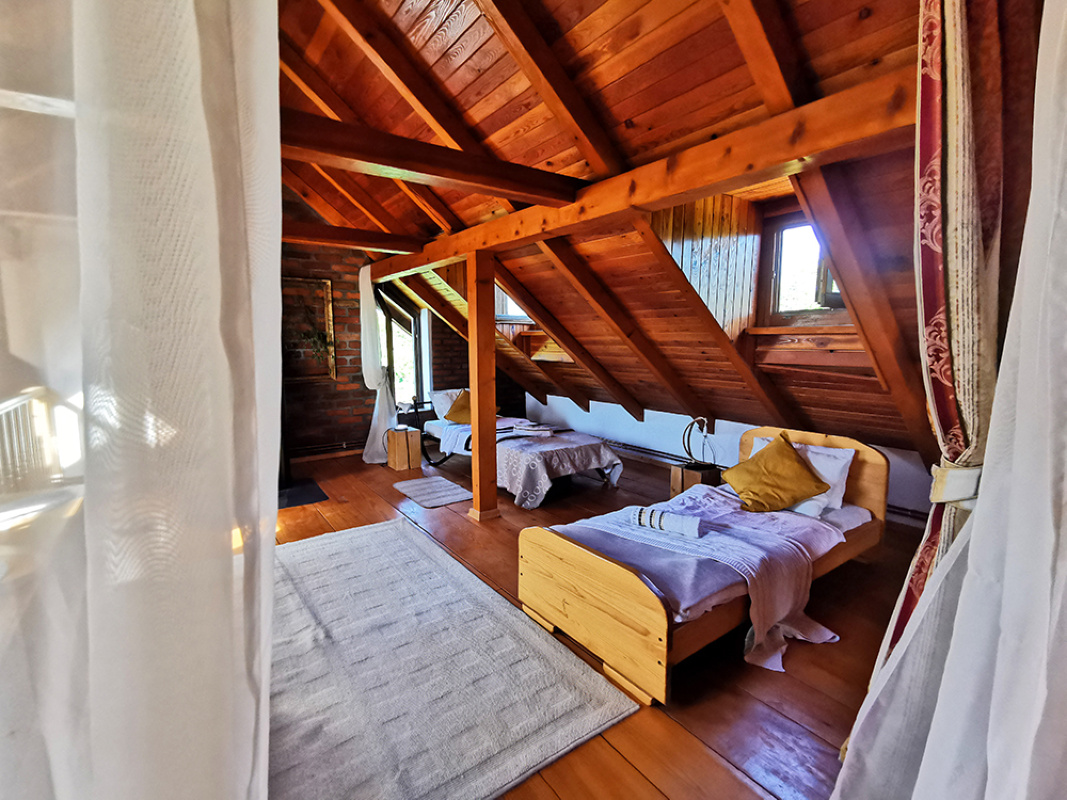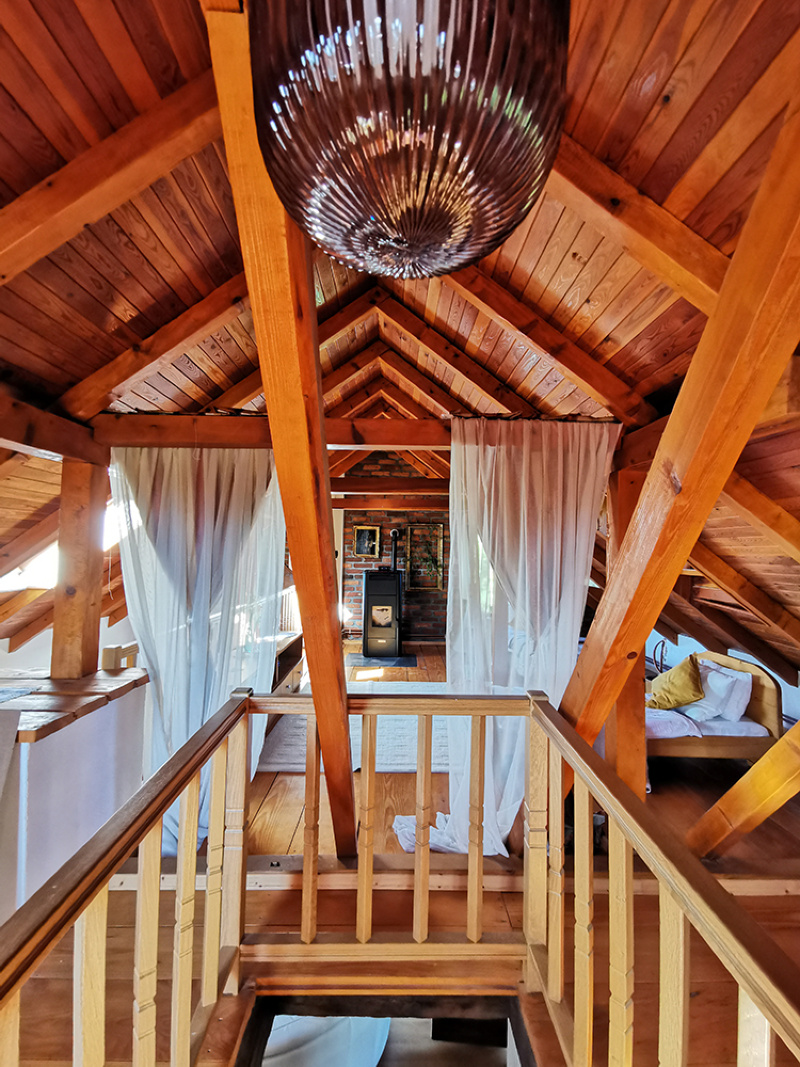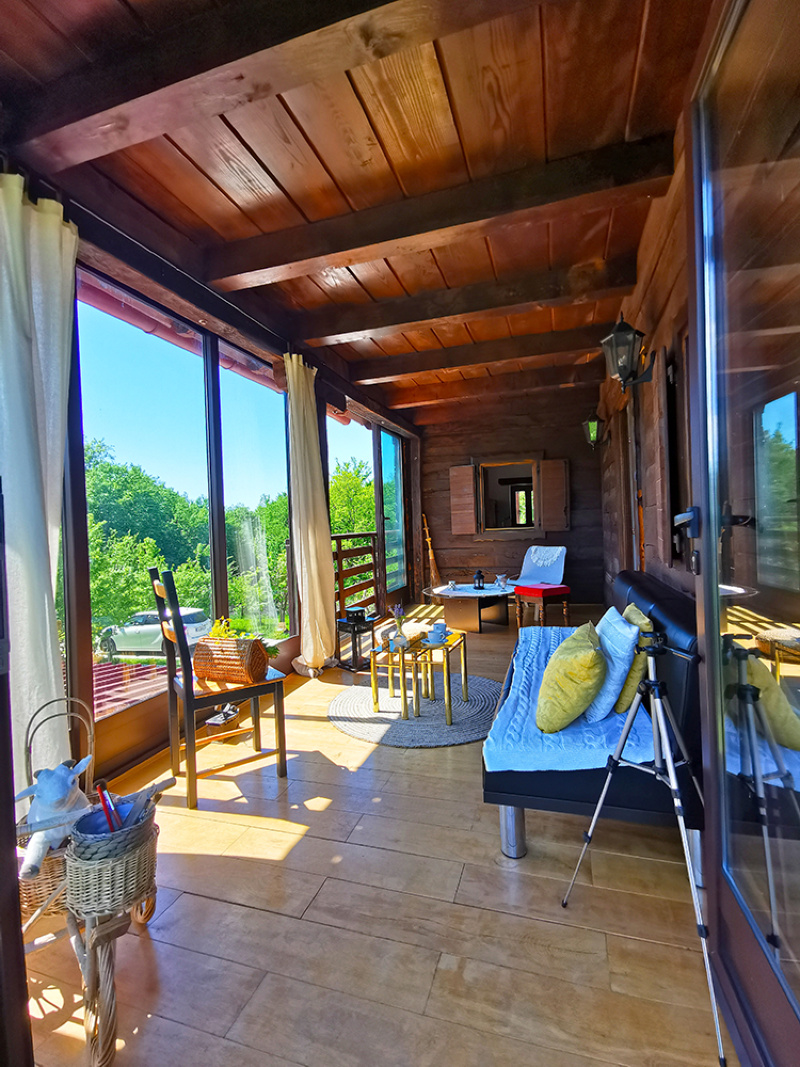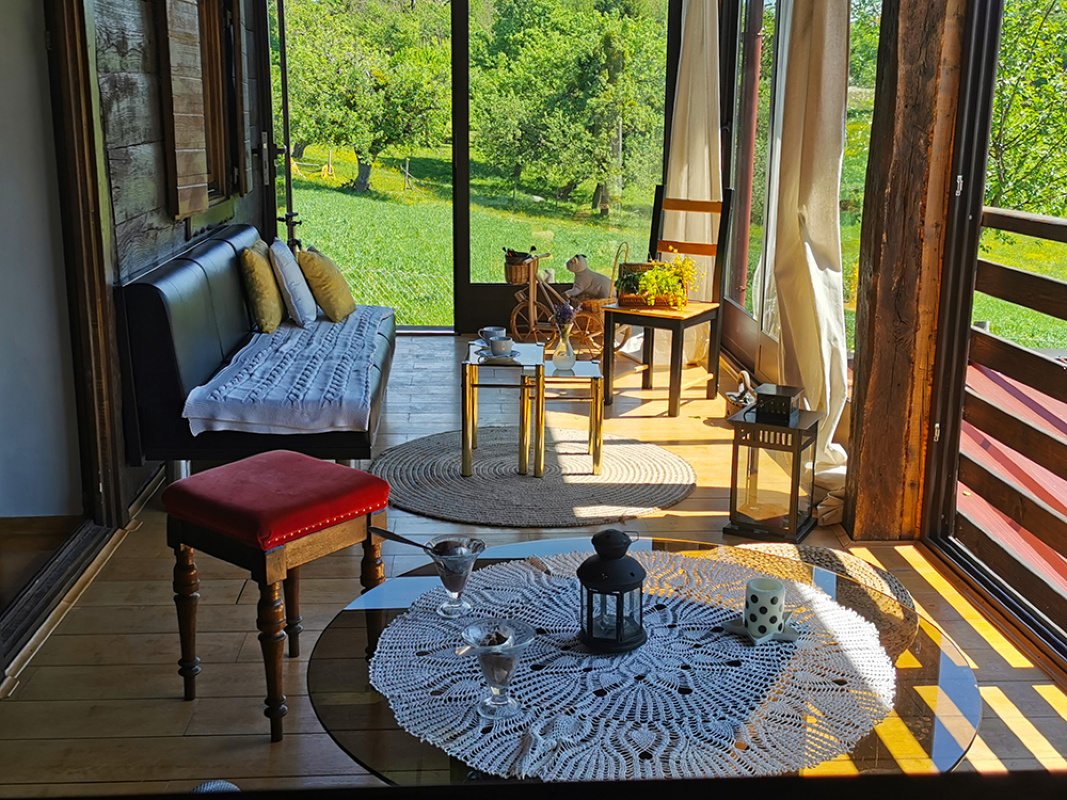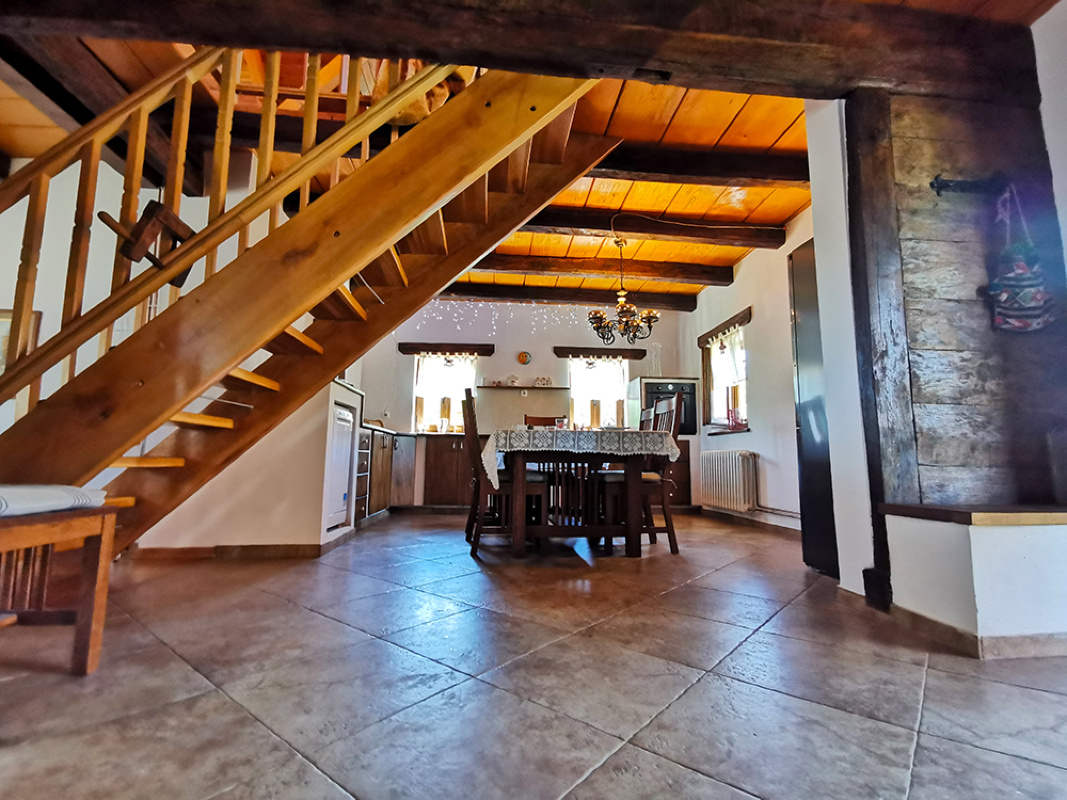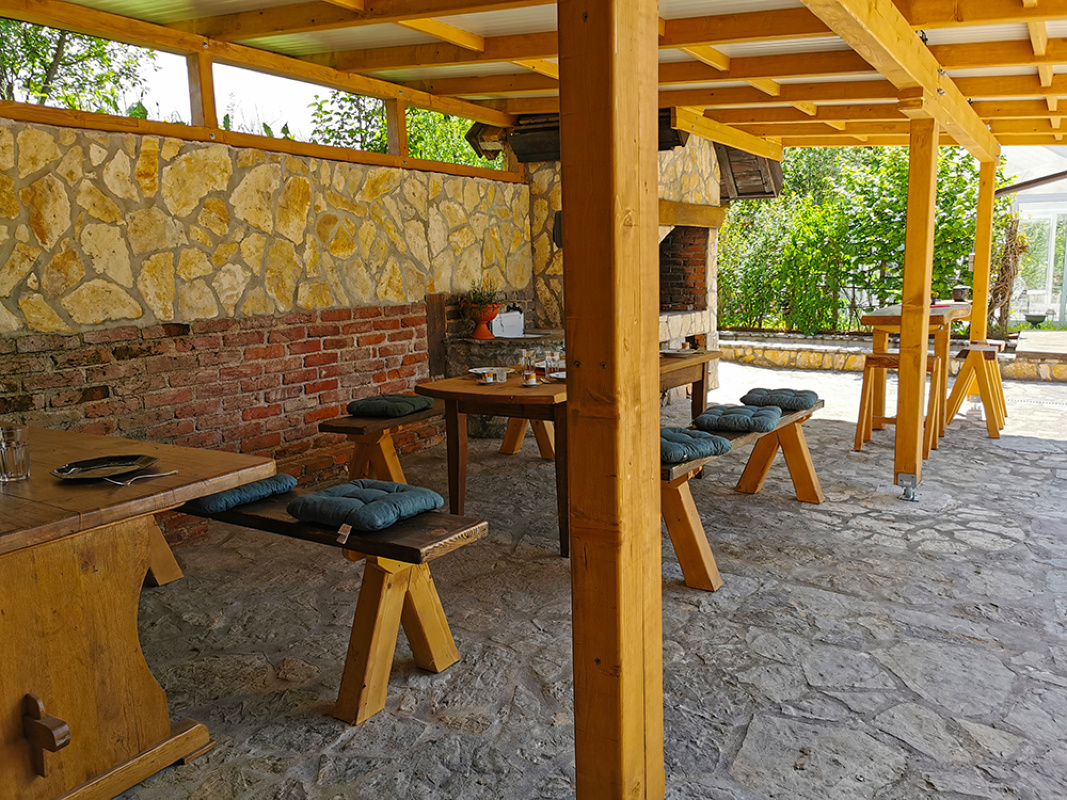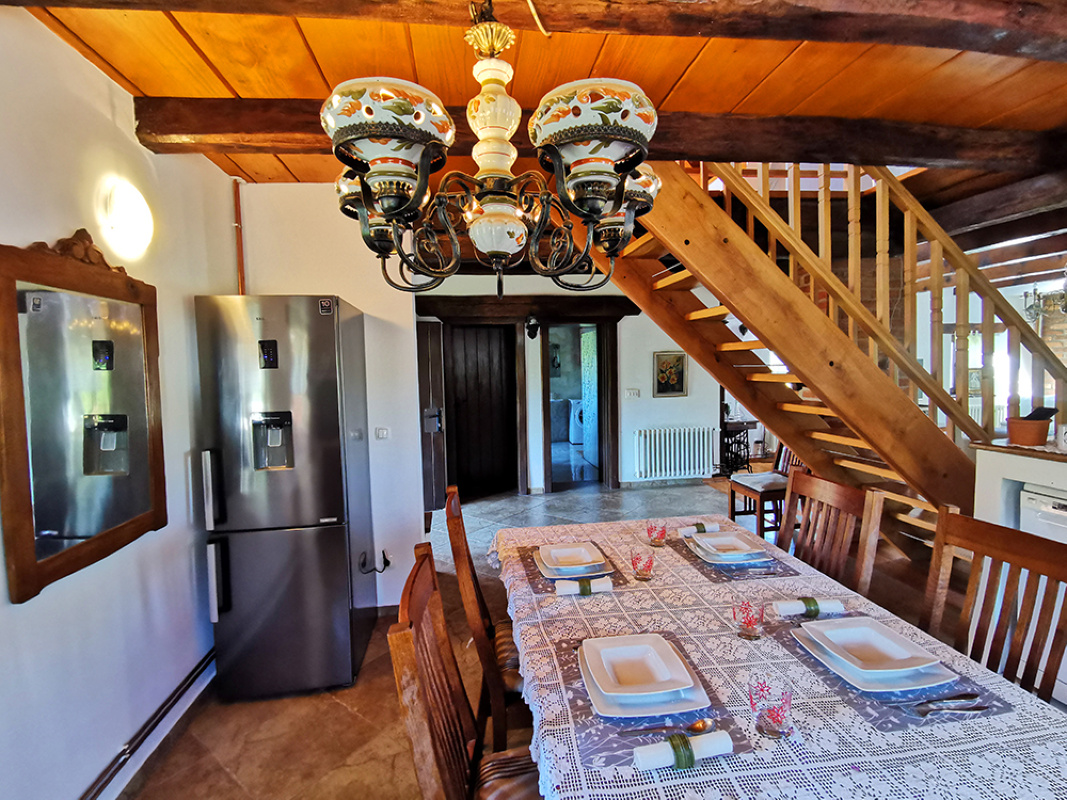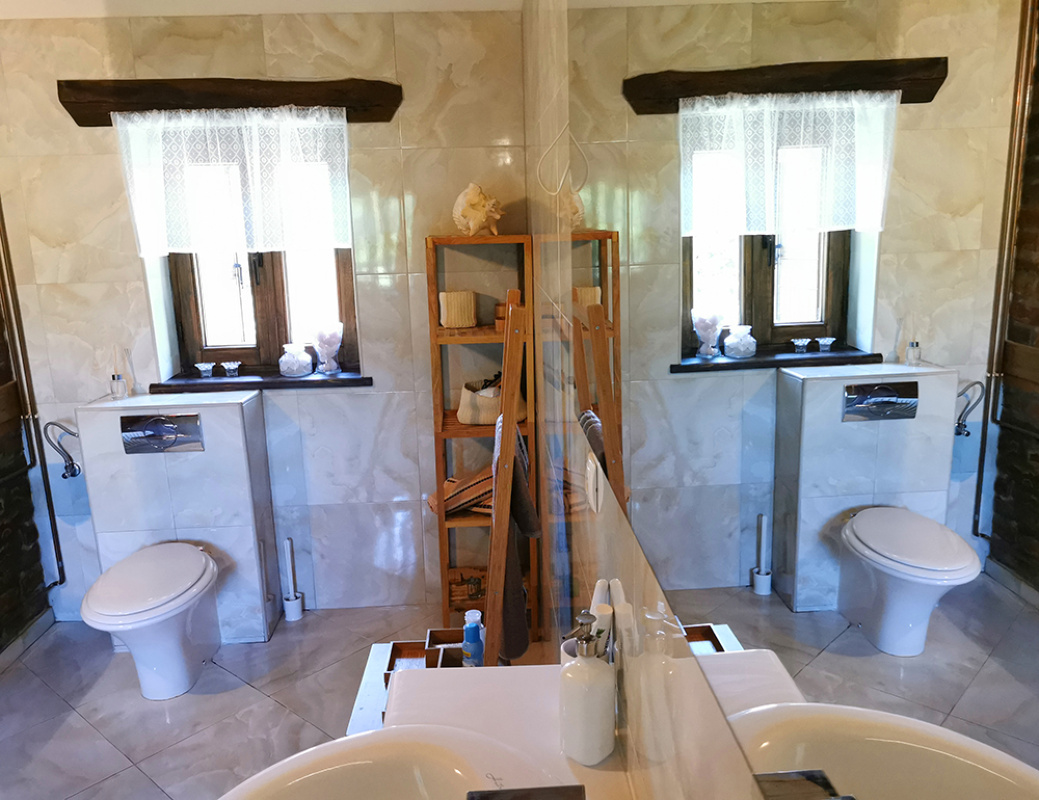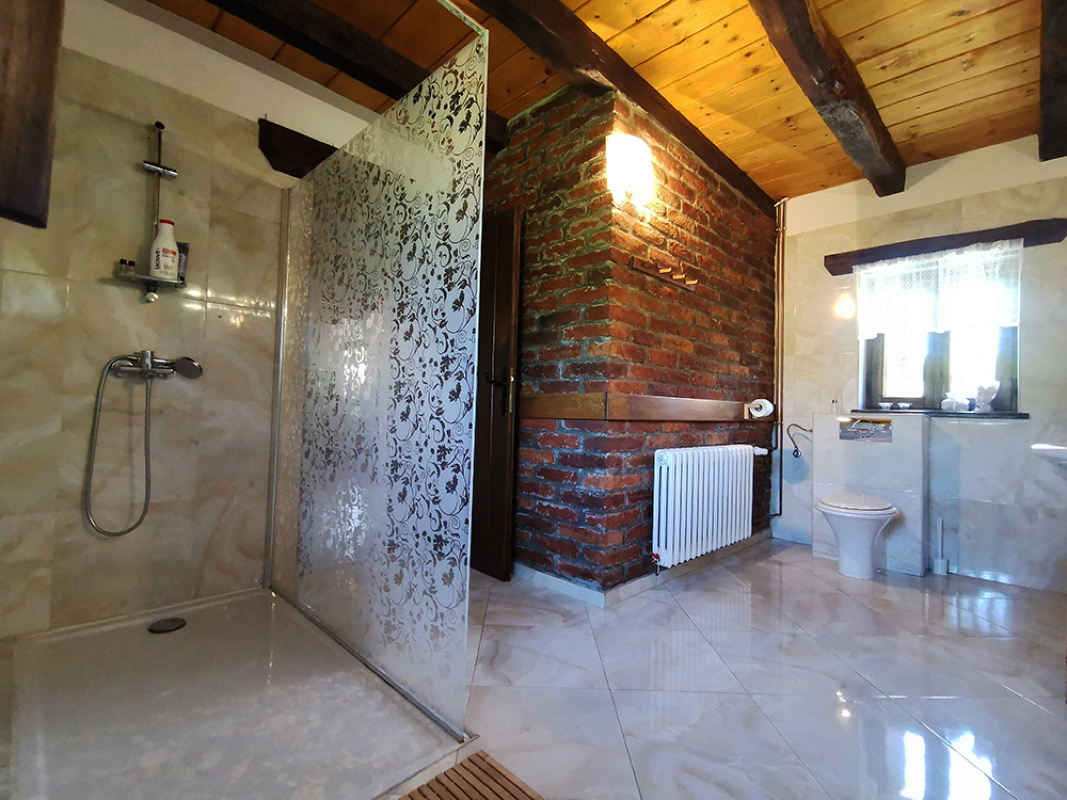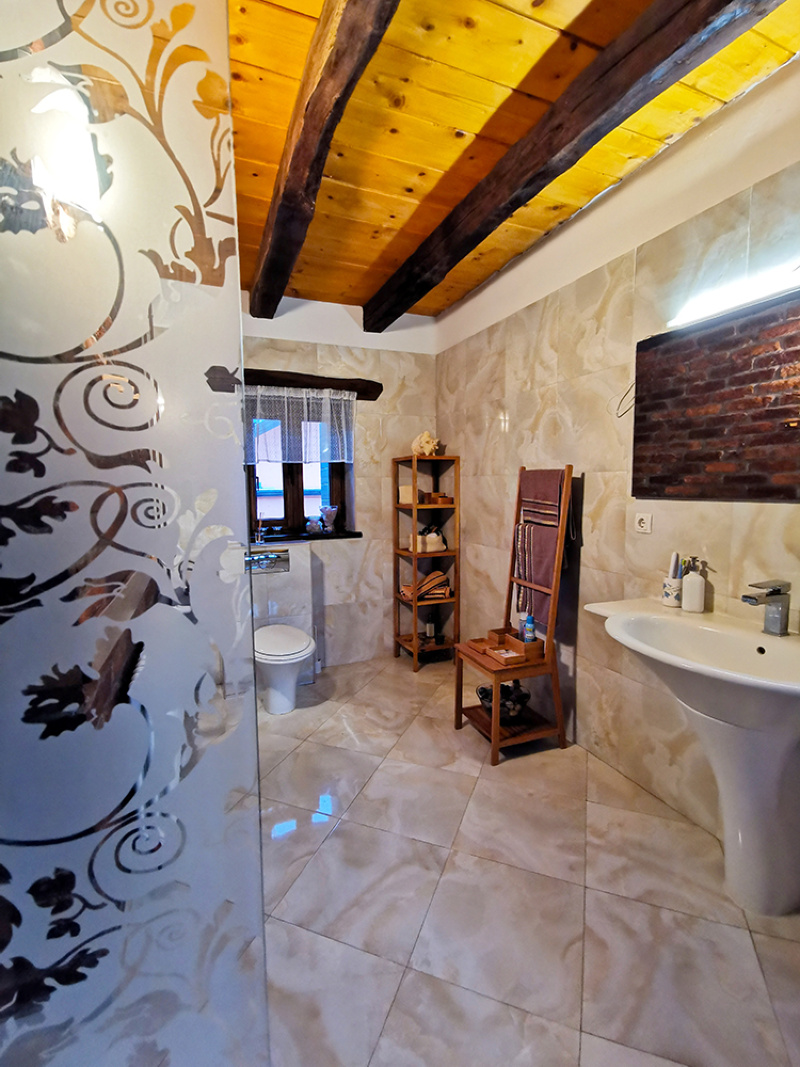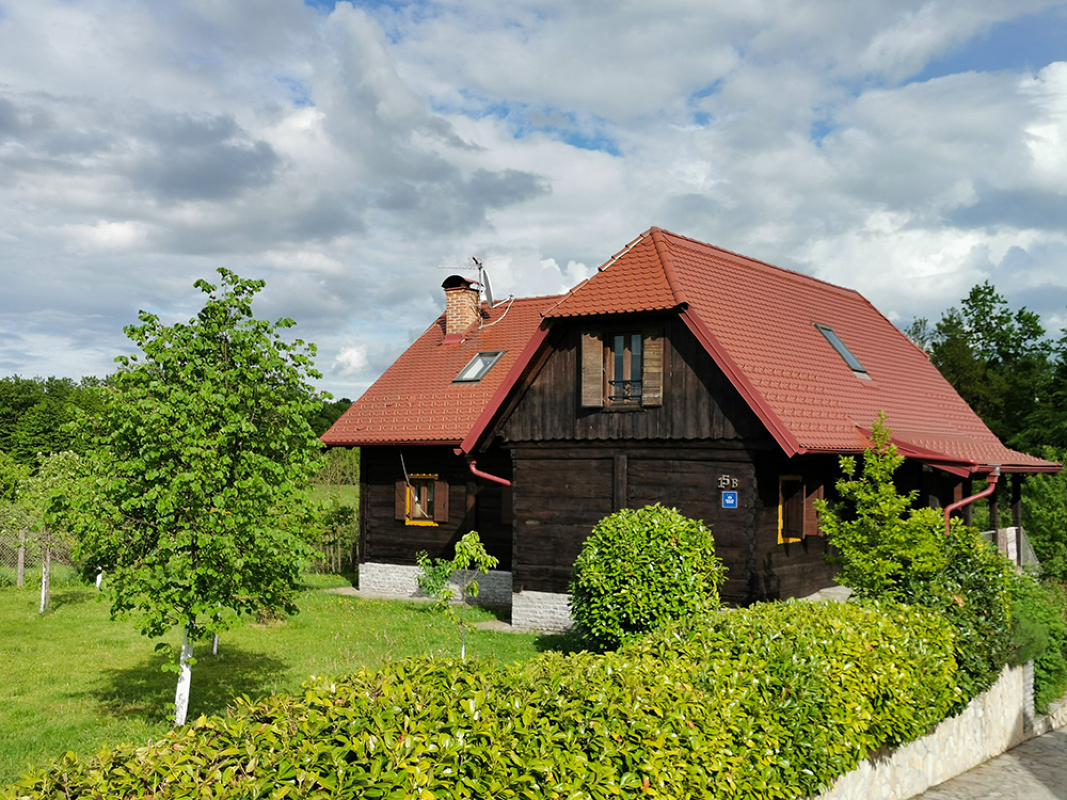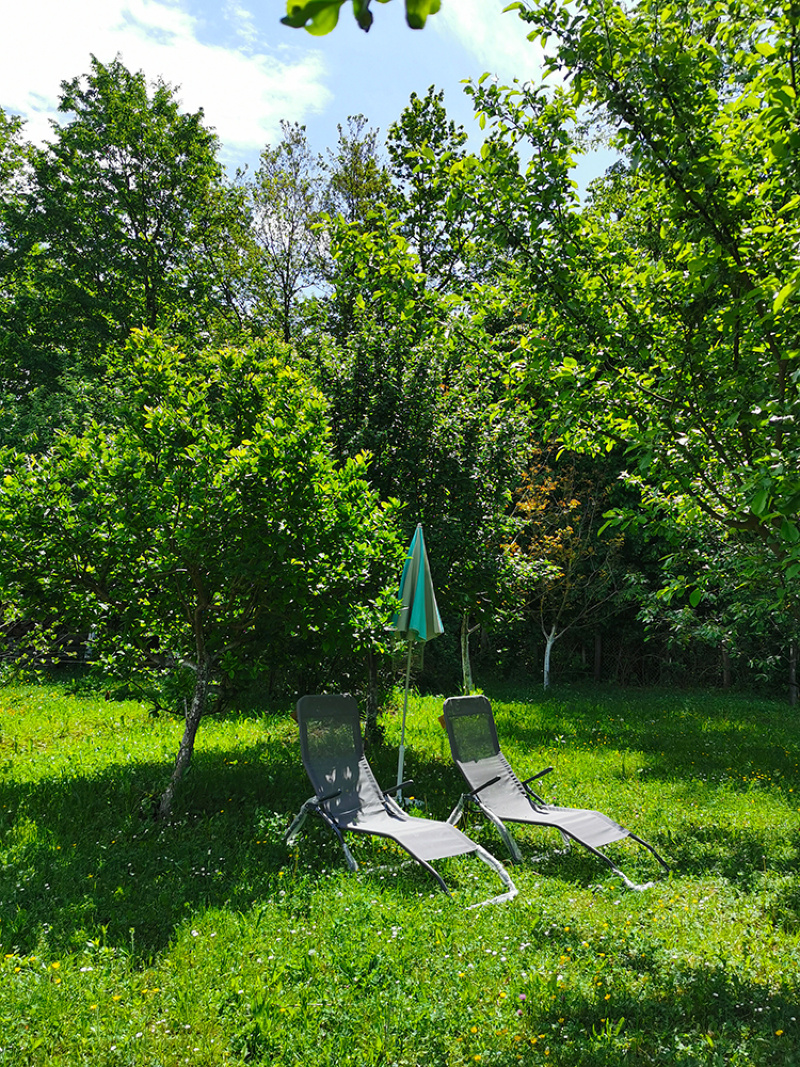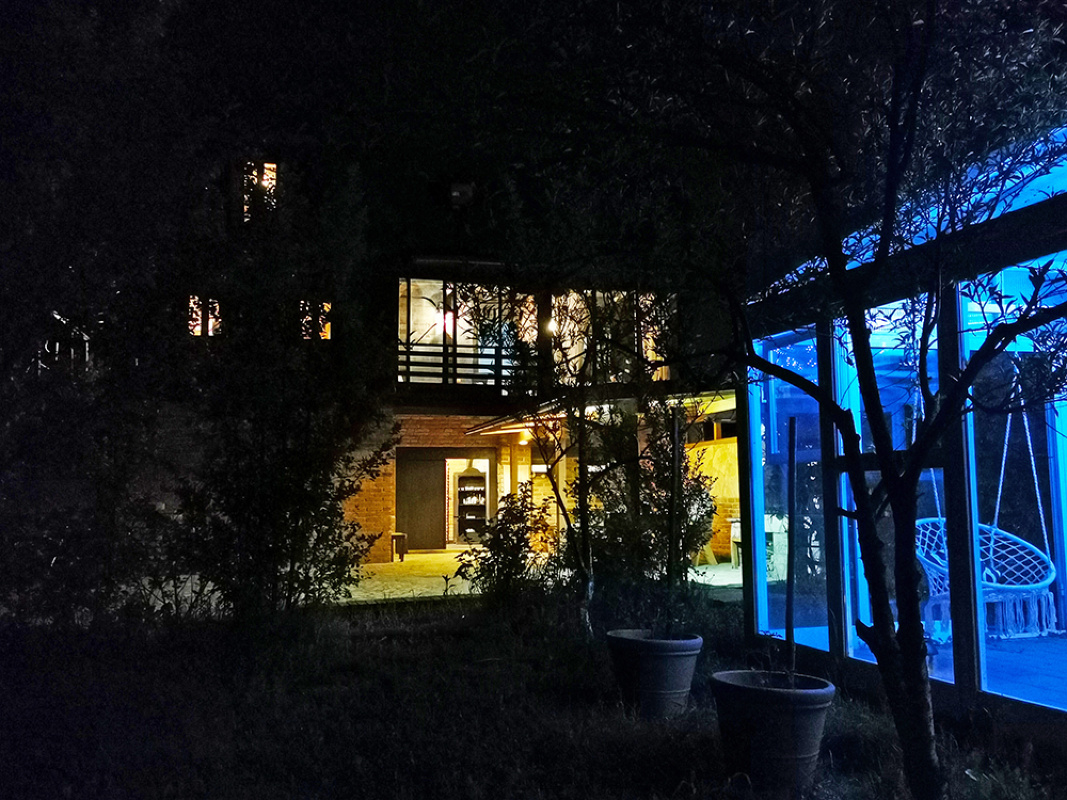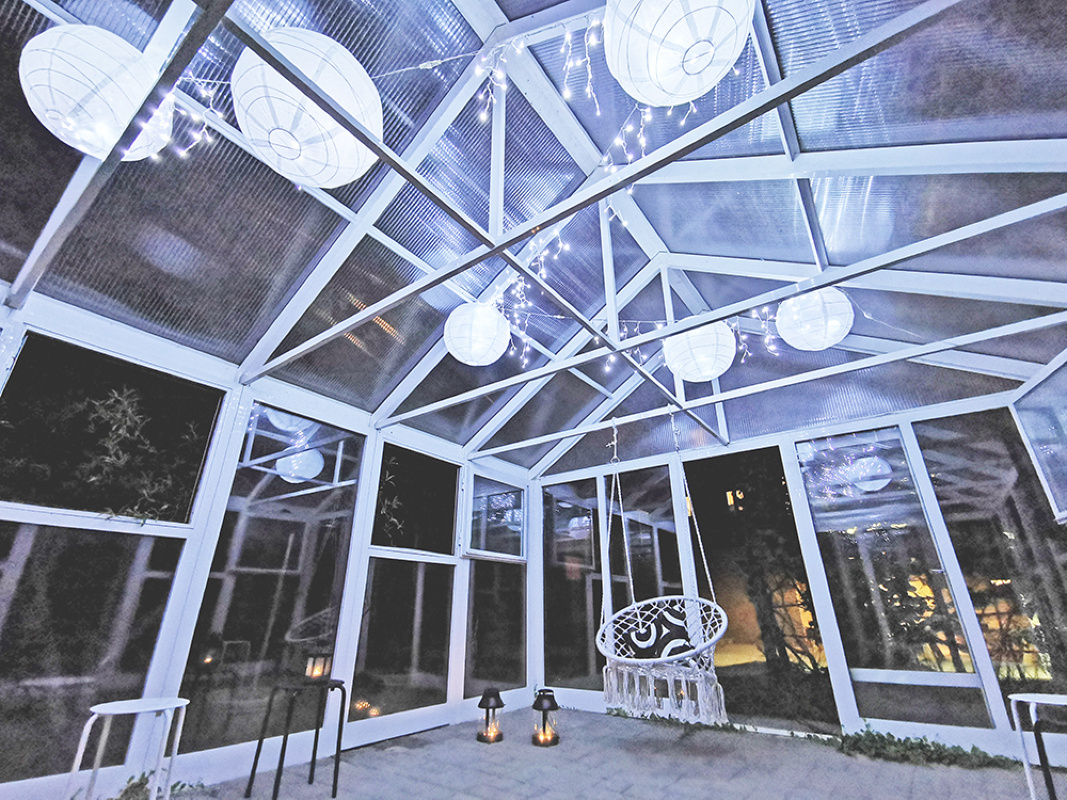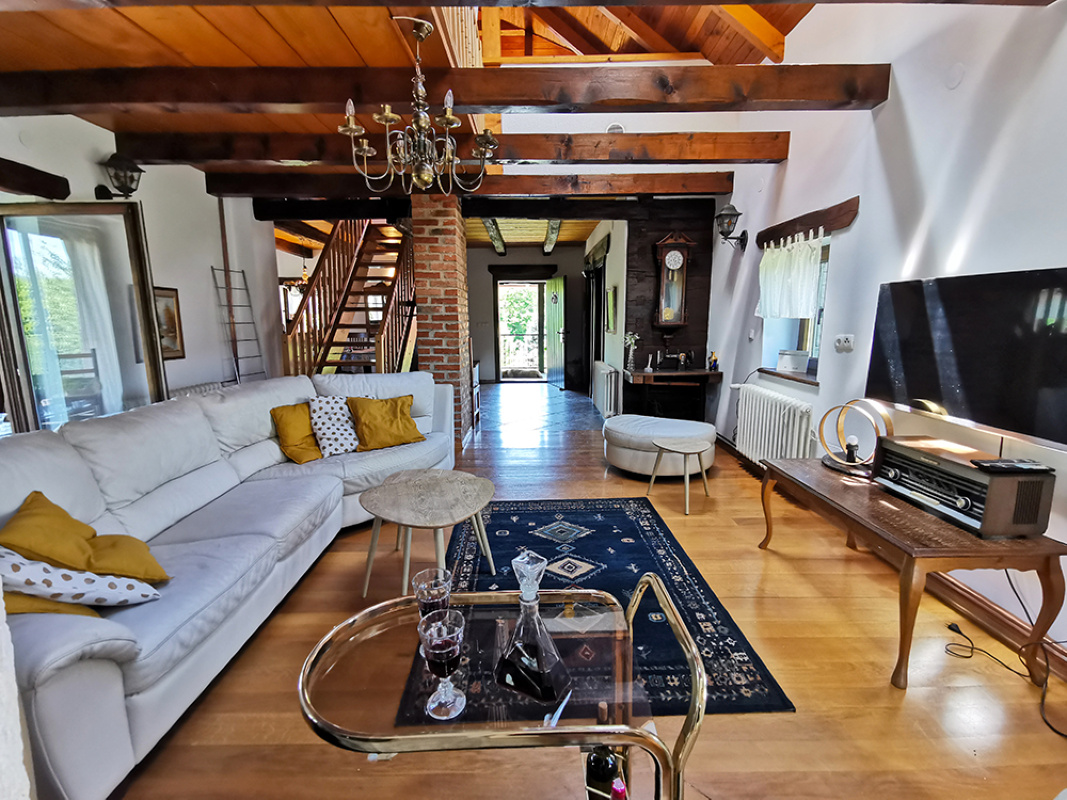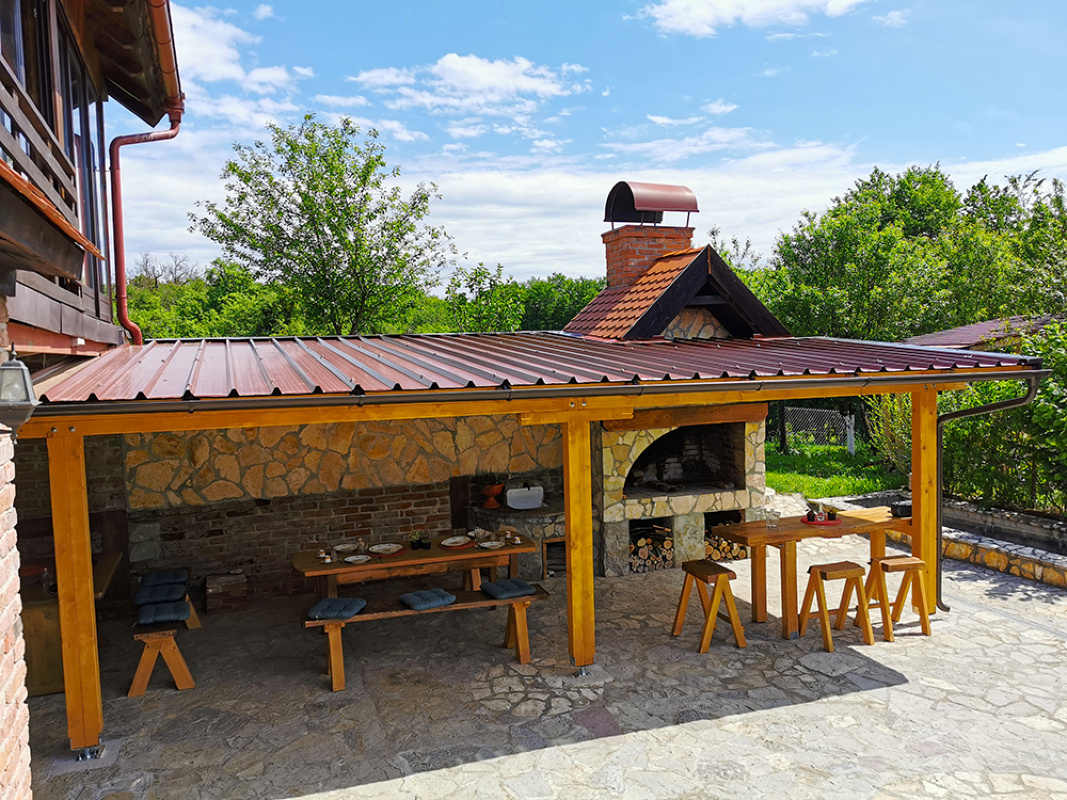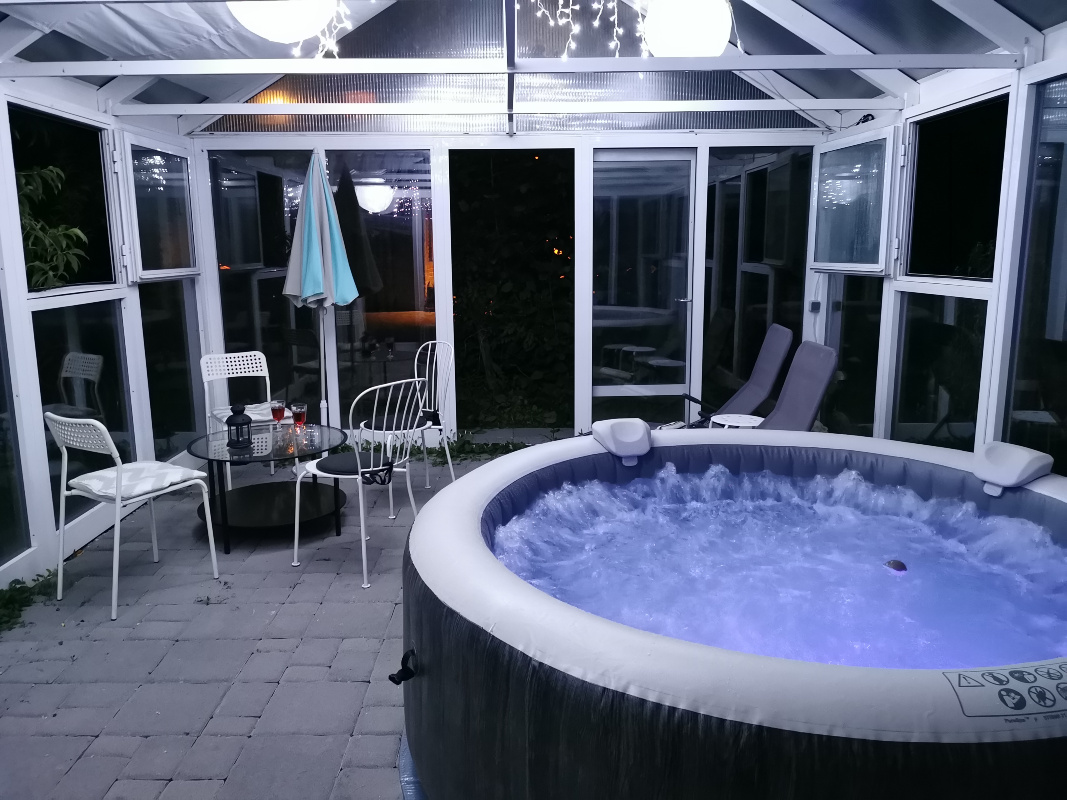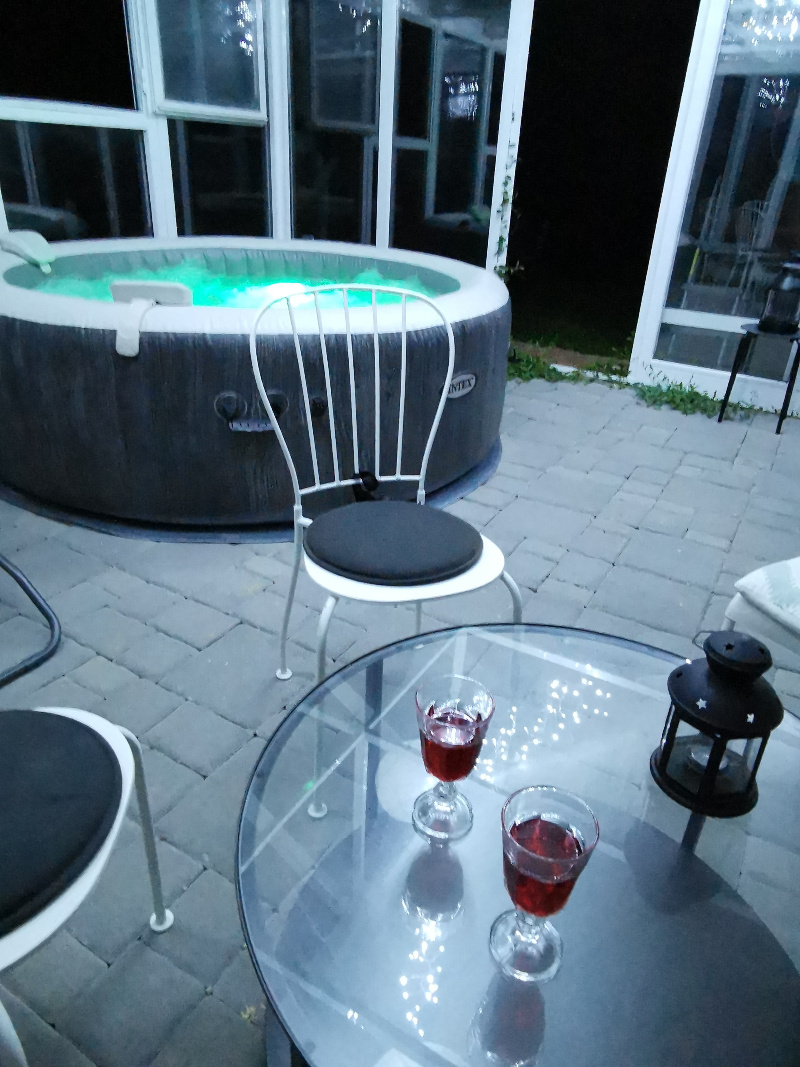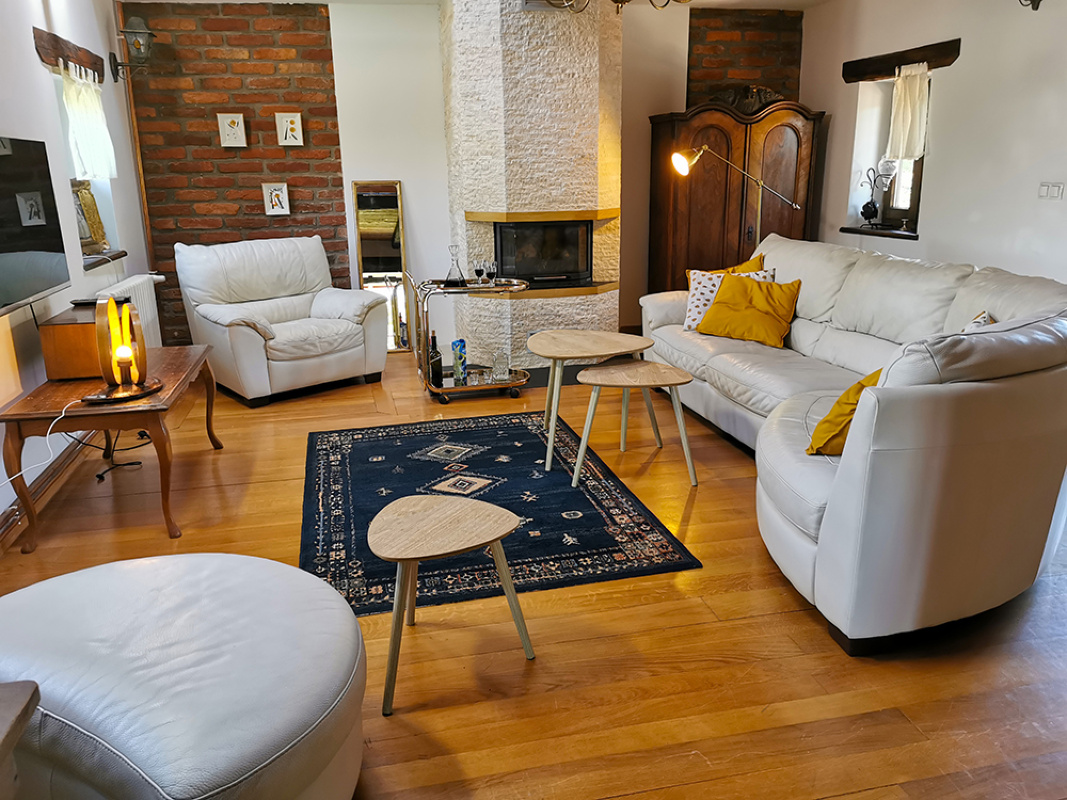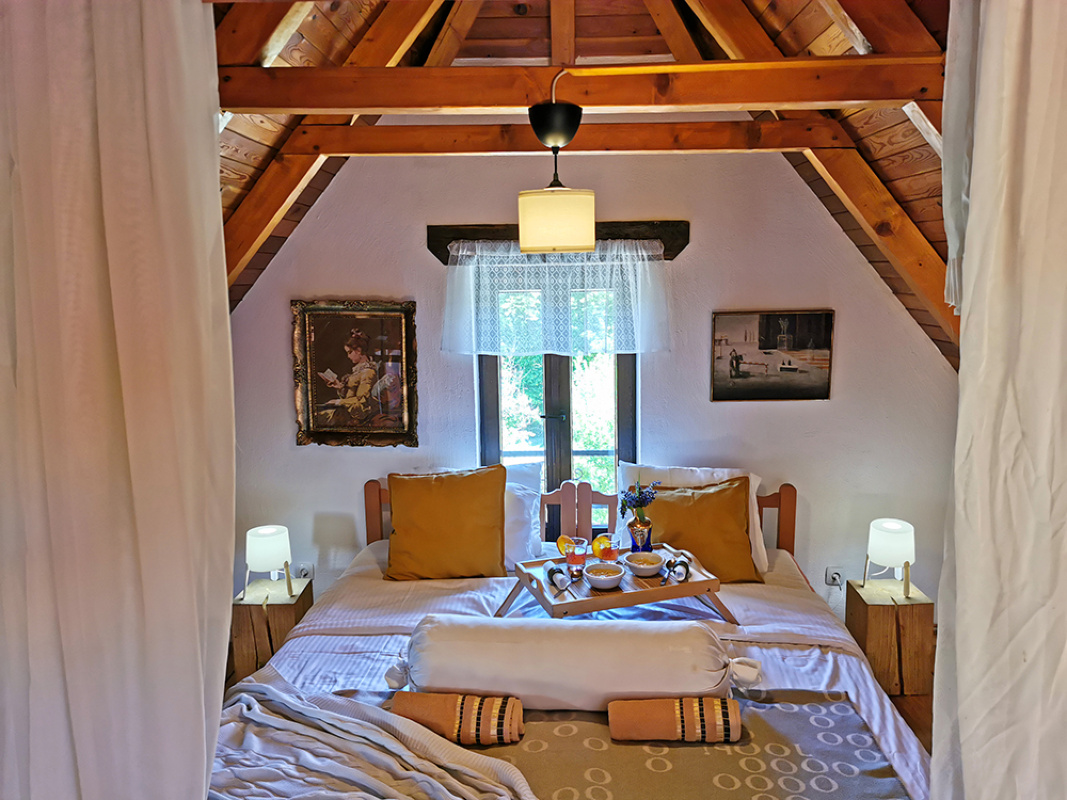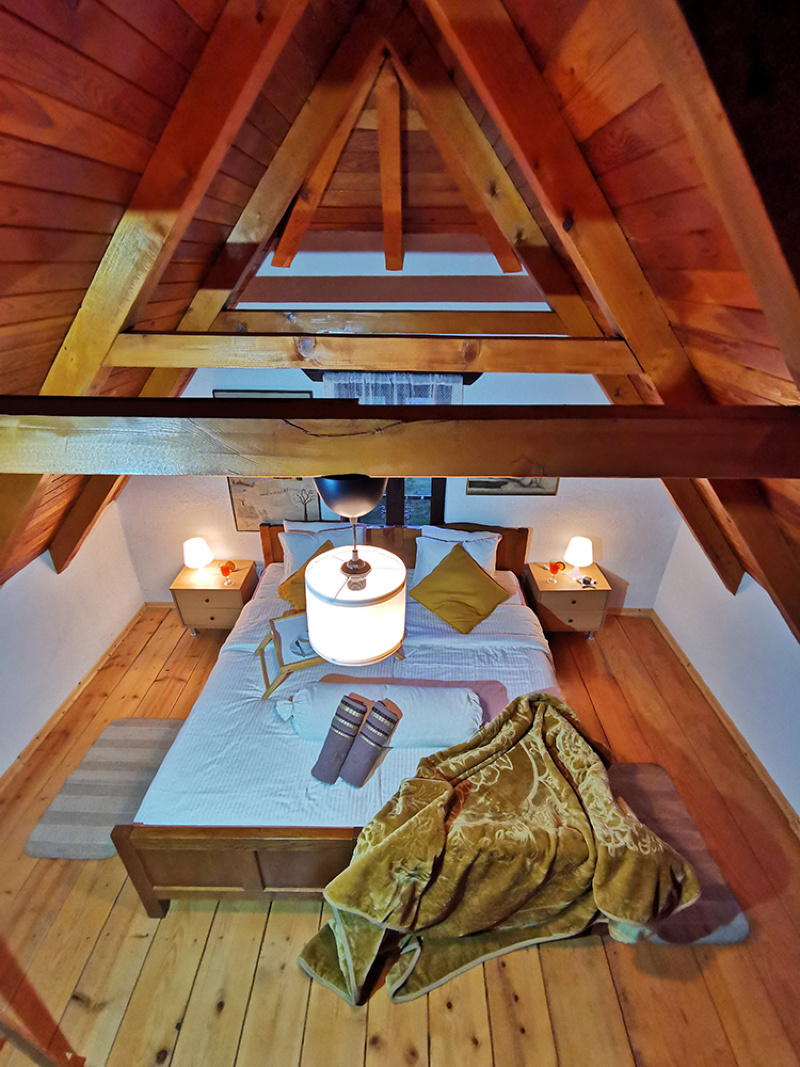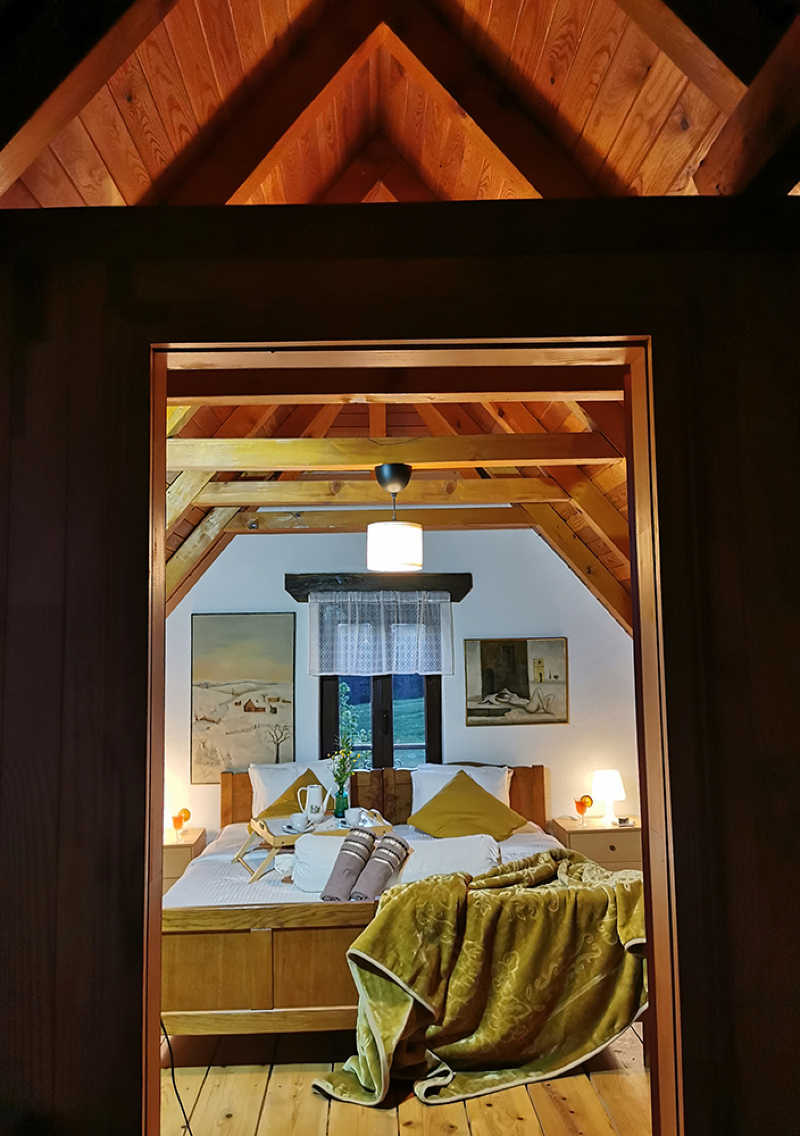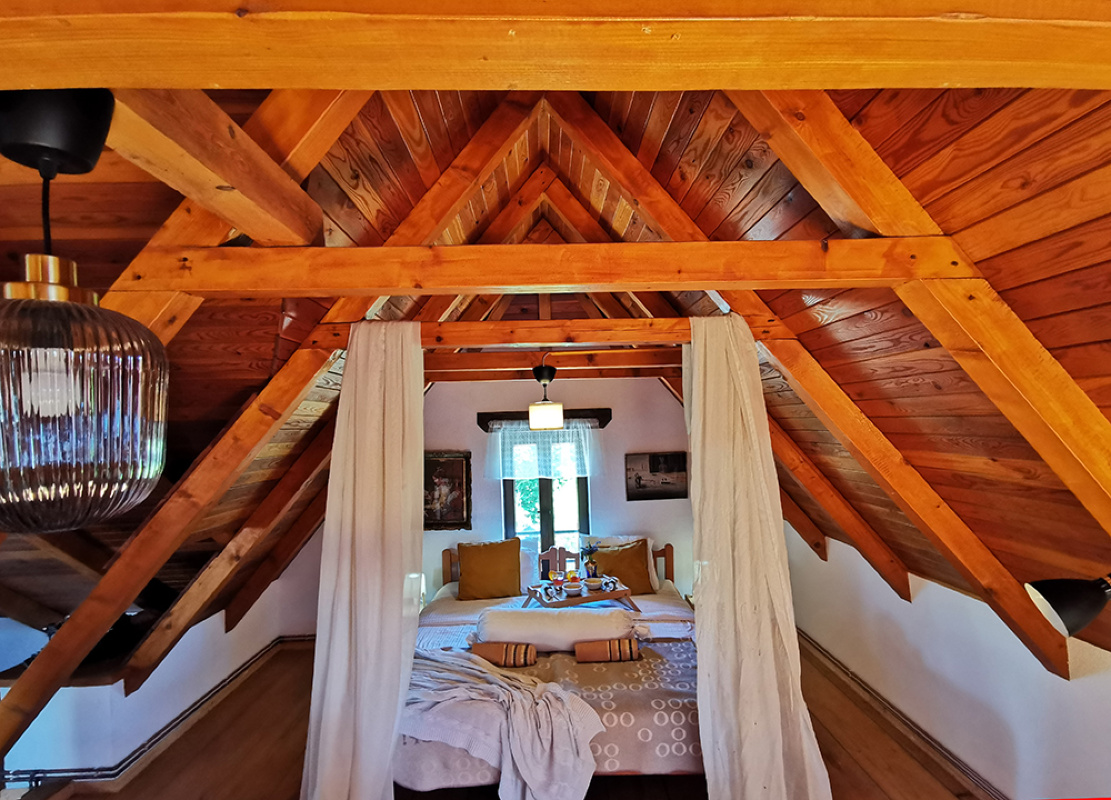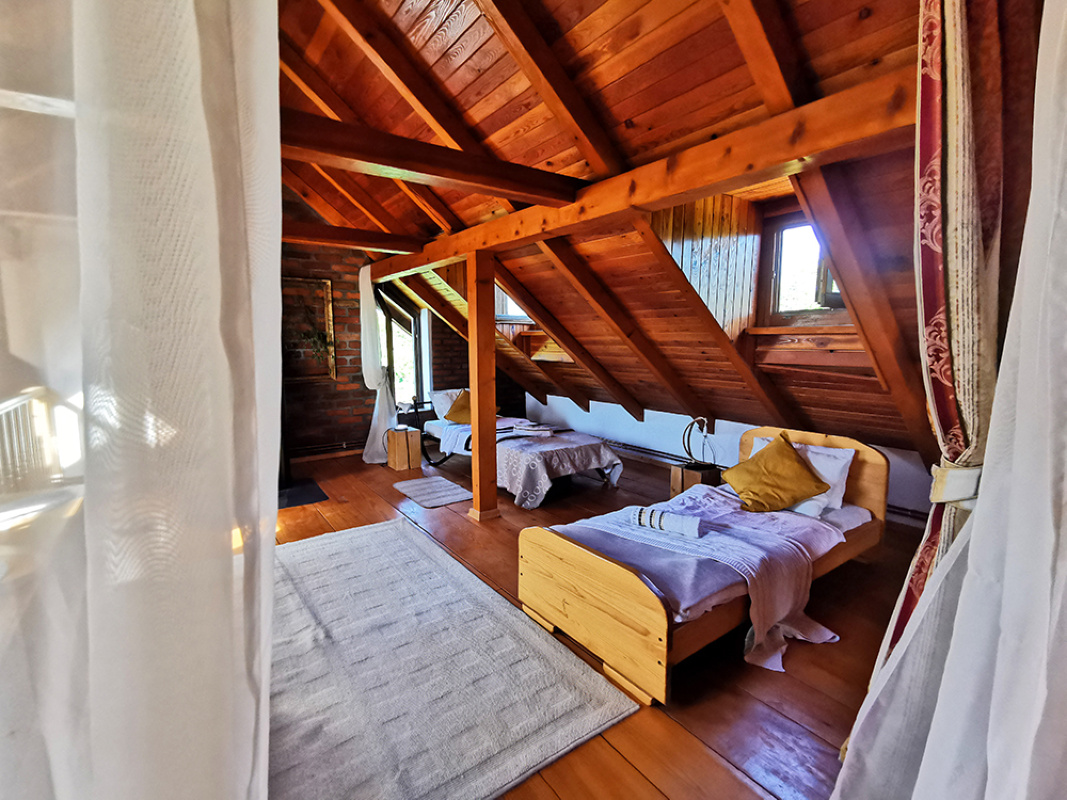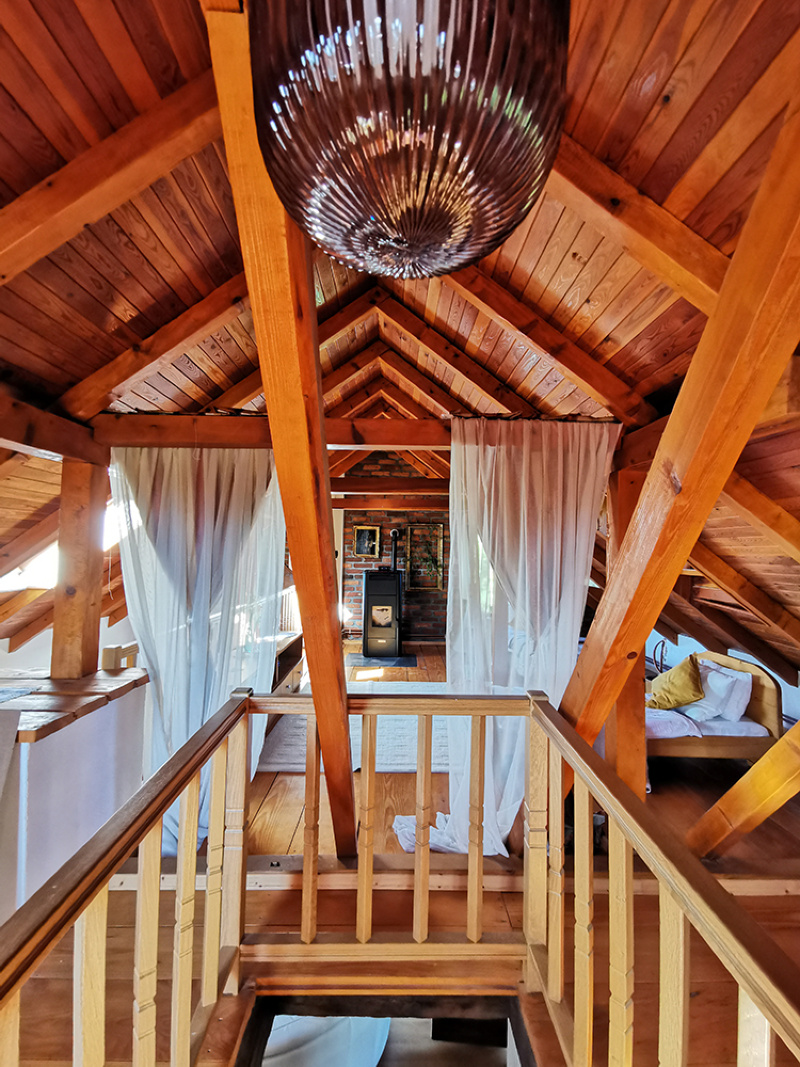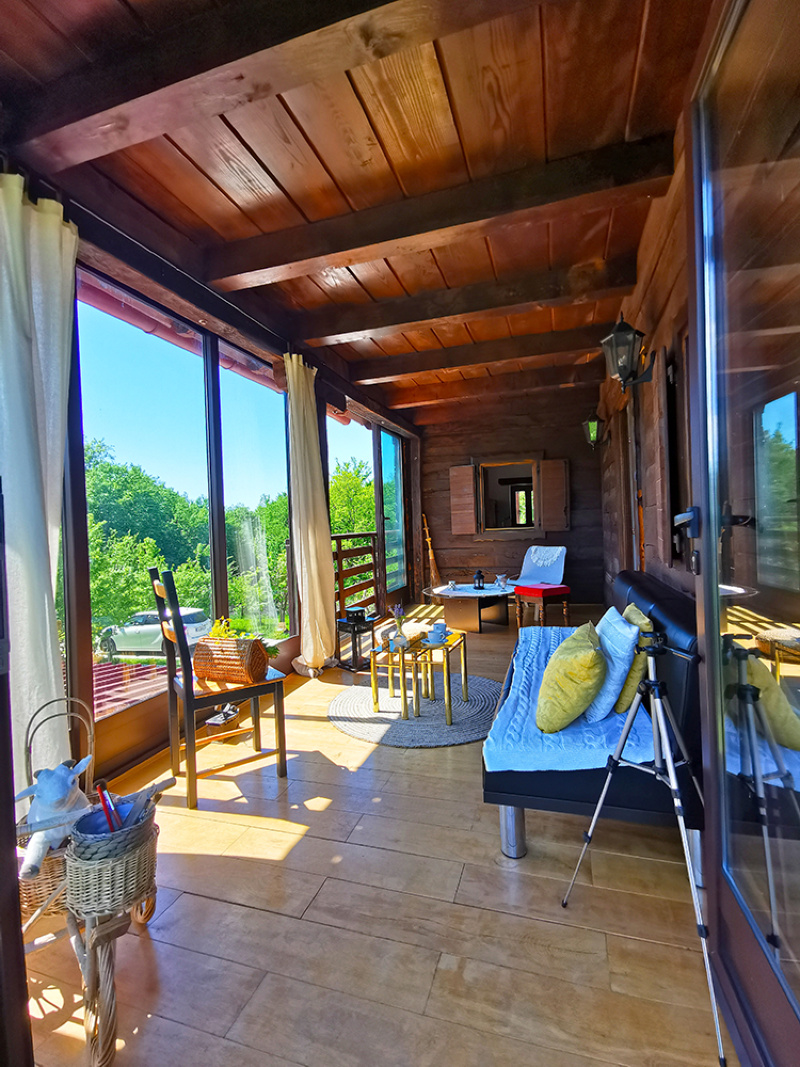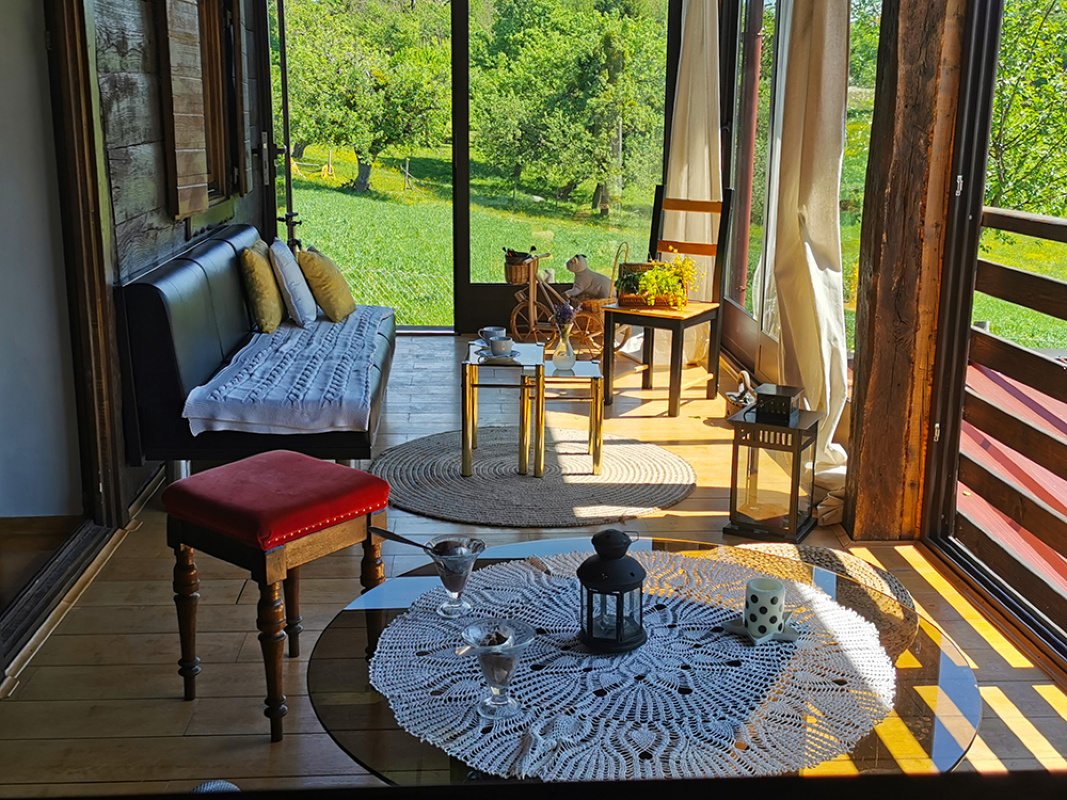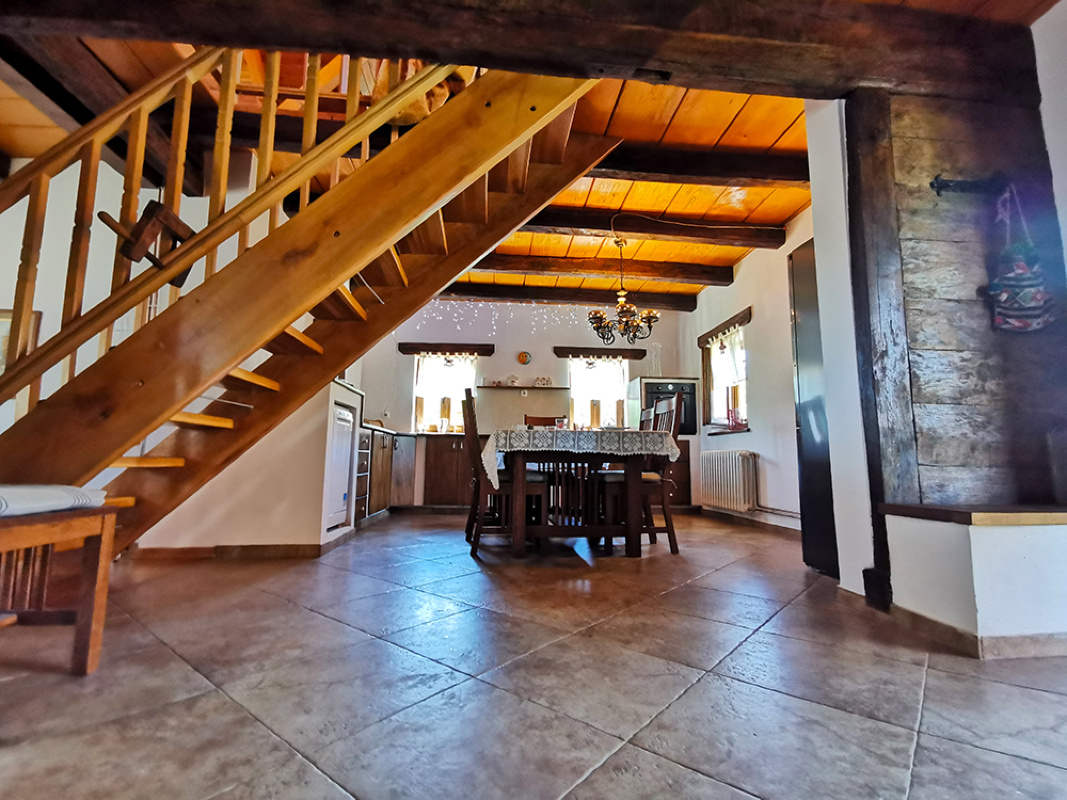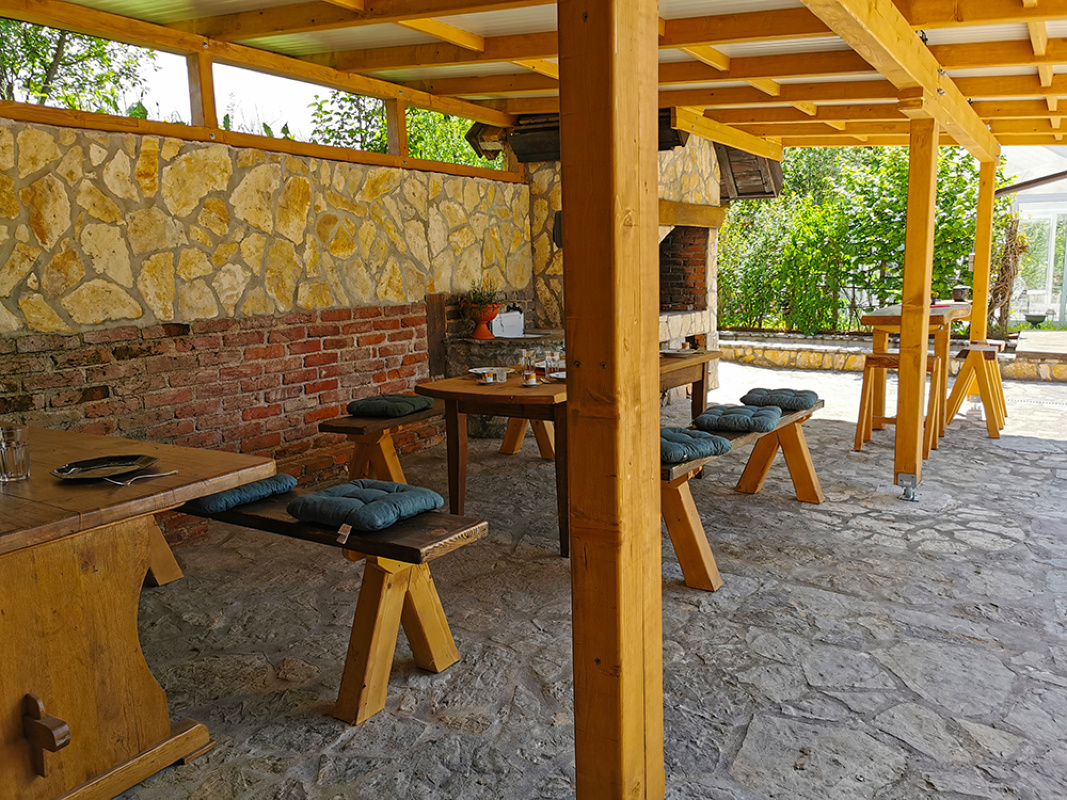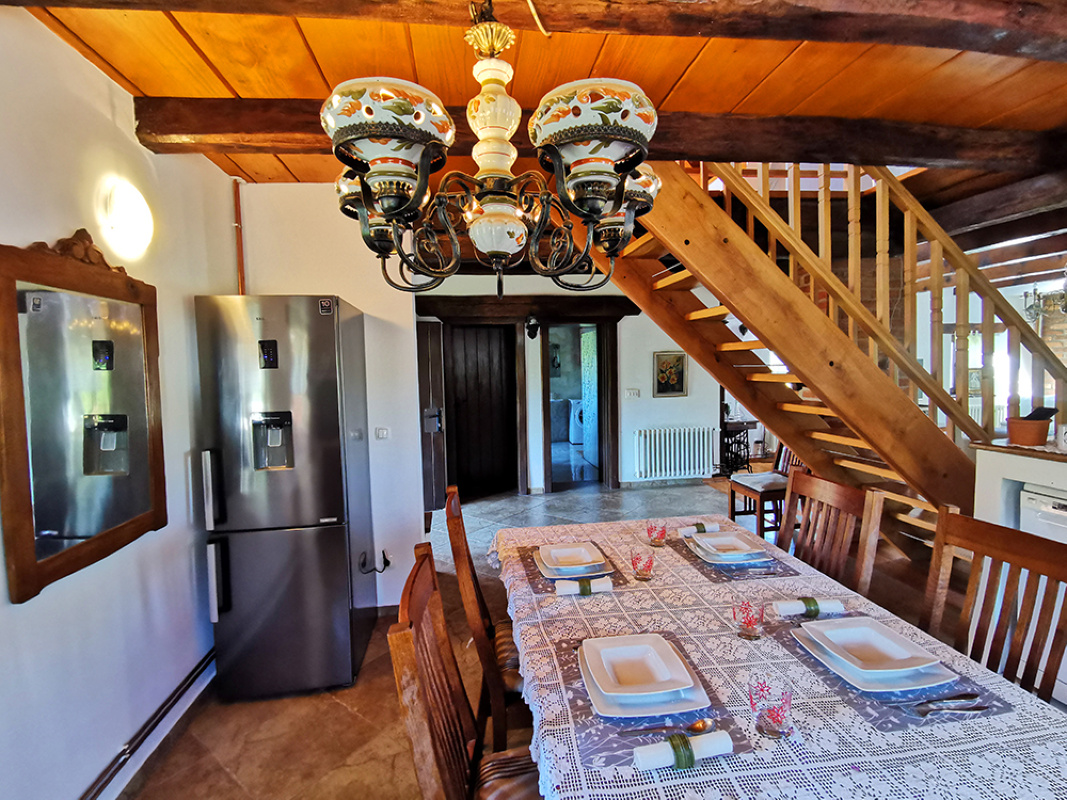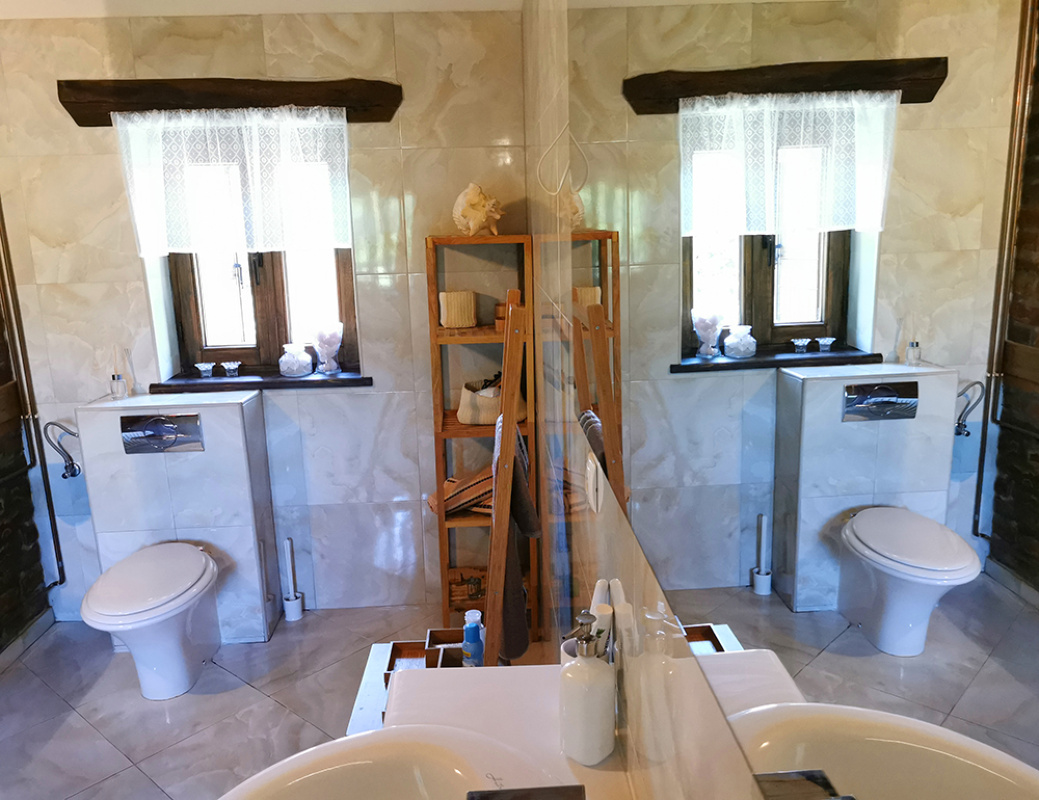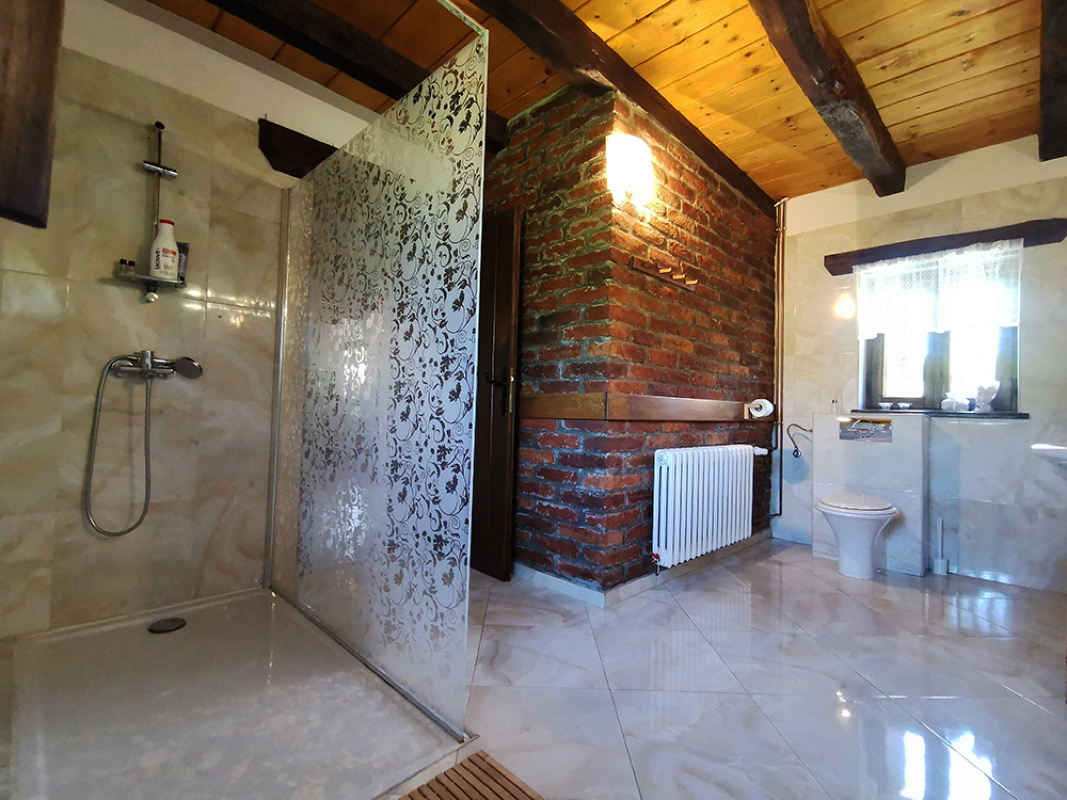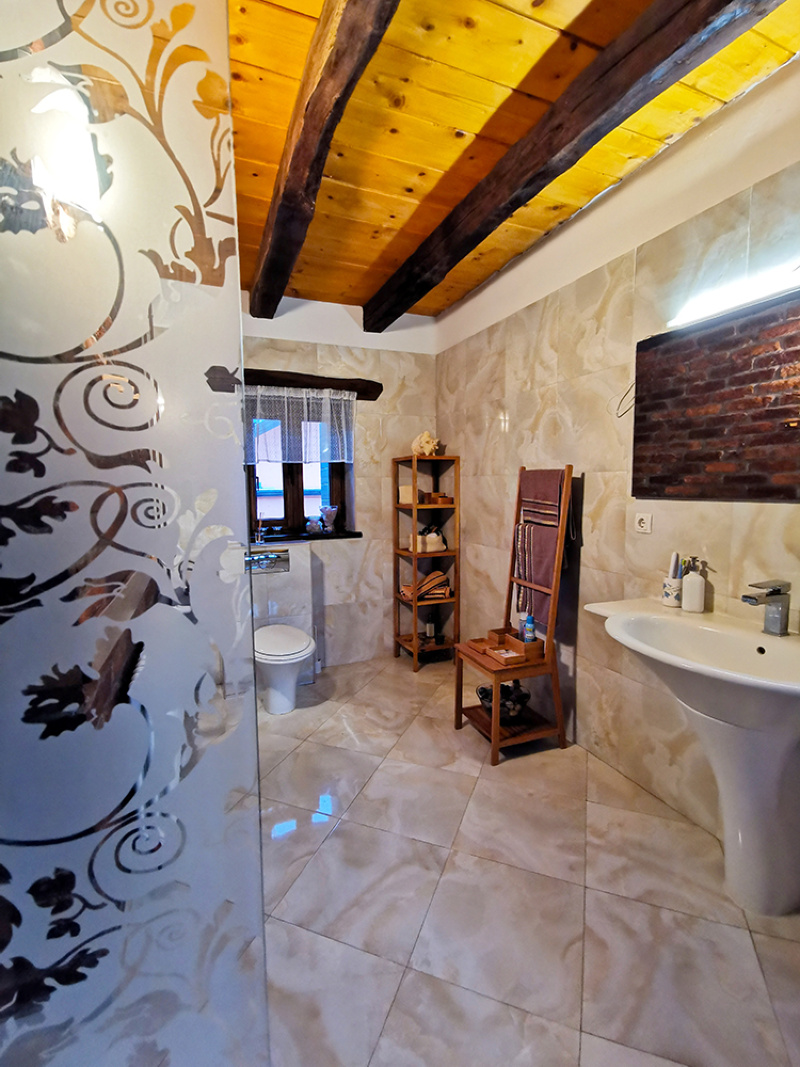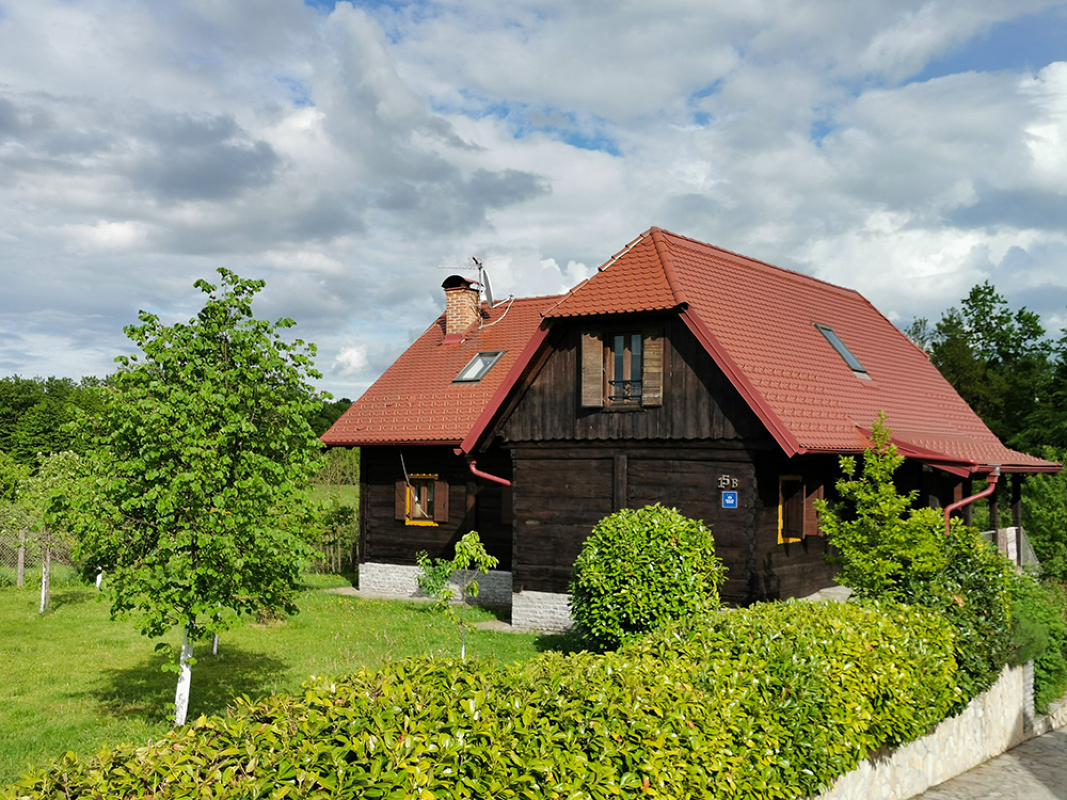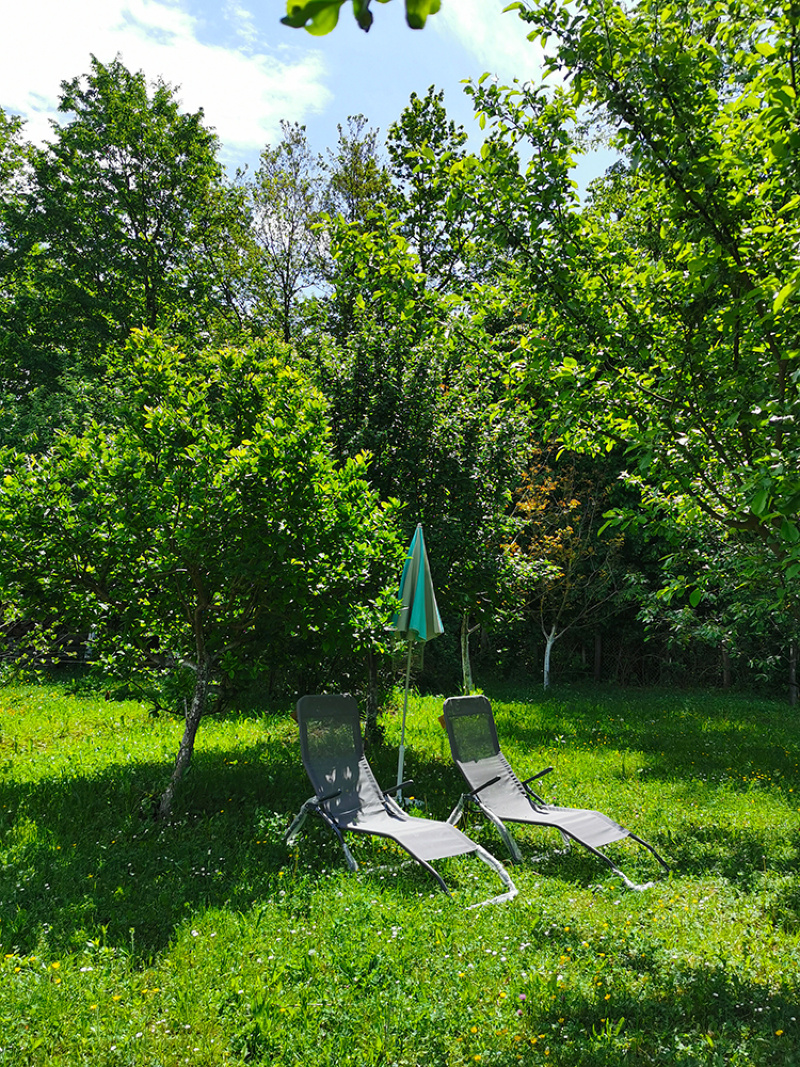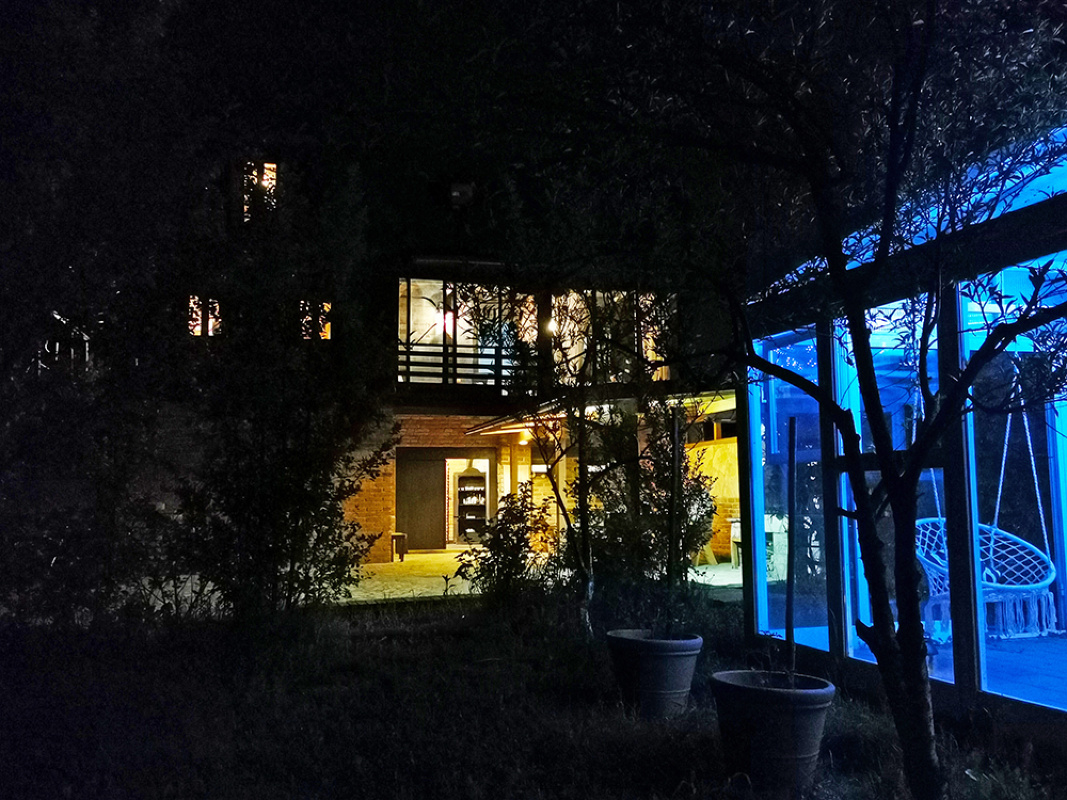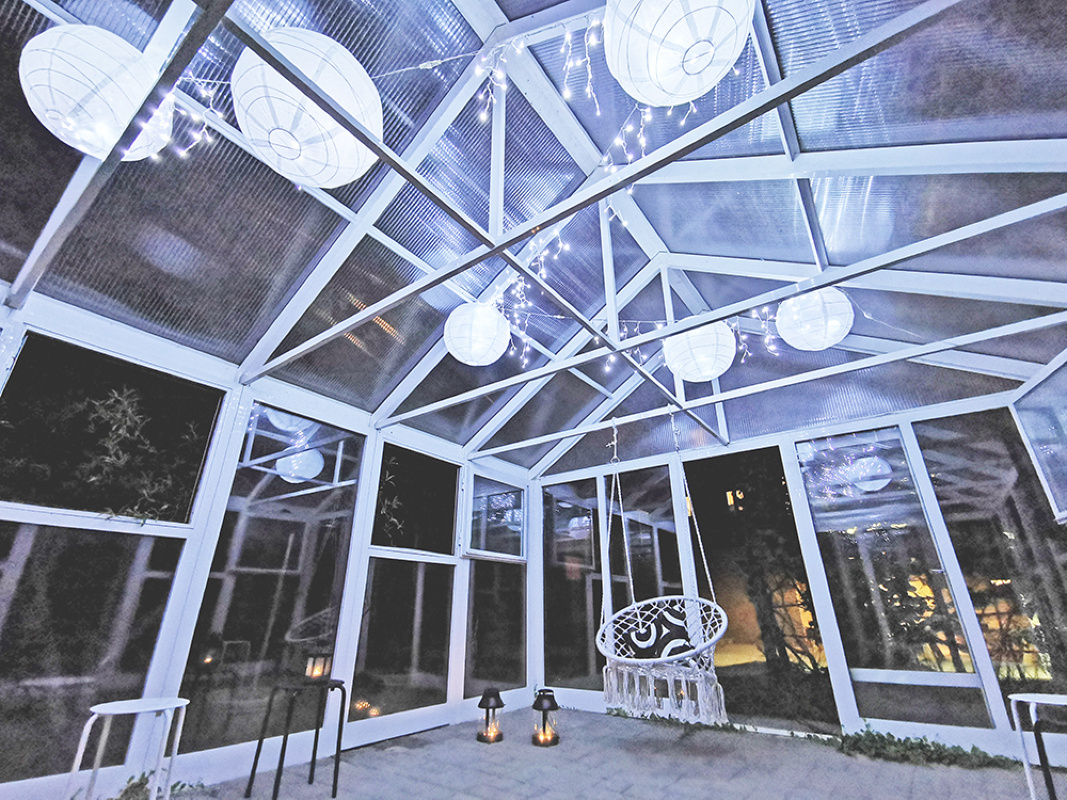 House (6+0) Jamnica Pisarovinska, Pisarovina
General Information
Type of Accommodation

House

Location

Zagreb County, Pisarovina, Jamnica Pisarovinska

Size

200.00 m2

Exterior area

2000.00 m2
Description
GREENWOOD COTTAGE is a traditional beauty dressed in modern attire. Composed of two indigenous oak traditional houses, in line with the ecological upcycling of materials, it blends perfectly into the green environment. It is located on the very edge of the forest in untouched nature and surrounded by meadows and pastures that ensure peace and unhindered passage of wild and domestic animals. The house is fully equipped for stay and rest during the spring and summer months but also on weekends during the colder period.
It is located in Jamnica Pisarovinska, only 30 kilometers from Zagreb. If you want to find peace and tranquility and escape from the city chaos and hustle and bustle, this beautiful house / hut in nature will provide you with just that.
Facilities: jacuzzi (up to 6 people) - (from June 1), covered pergola with barbecue, tables and benches, bar with chairs (15/20 people), plastic chairs (10), deck chairs (4), Umbrella (2), bicycles (3), tavern, badminton, children's games, greenhouse with table and chairs for relaxation, parking on the plot ...
During the summer months there are beautiful beaches on the banks of the river Kupa.
Special occasions prices on request!
Map
Zagreb County, Pisarovina, Jamnica Pisarovinska,Jamnica Pisarovinska 15 B